The black hole, according to the Guinness Book of Records is the "blackest man-made substance."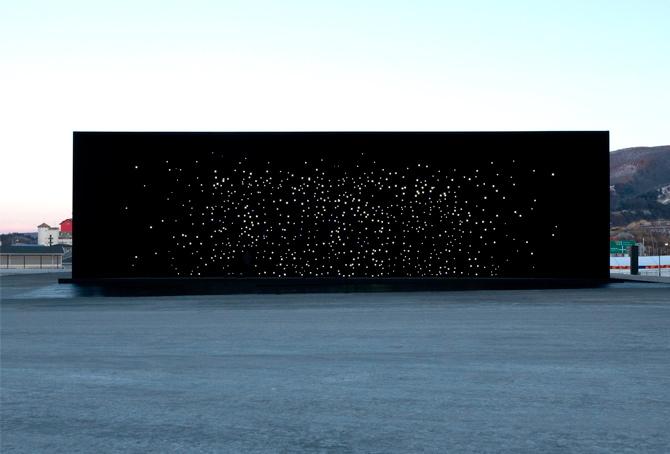 Vantablack, the blackest building on Earth at PyeongChang Winter Olympics 2018 designed by Asif Khan.
Photographs: Luke Hayes/Asif Khan via Getty Images
For most of us, Pyeongchang, the venue for Winter Olympics in South Korea -- may be covered in a thick white blanket of snow.
On the contrary, there is also Vantablack, the darkest building on Earth, which happens to be at Pyeongchang.
Vantablack, designed by Pakistani-Turkish architect Asif Khan, is a temporary pavilion for automobile major Hyundai at the sporting venue.
Check out these pictures below:
What is Vantablack?
Vantablack is a building at Winter Olympics which is coated with Vantablack Vbx2, a super-black spray material, that comprises millions of tubes of carbon.
One of the best features of Vantablack Vbx2 is it absorbs more than 99 per cent light that hits on it.
The material was previously used for scientific and defense purposes before it was launched in 2014 and designers caught wind of it.
Controversy regarding Vantablack
Turns out, designer-architect Anish Kapoor had wanted to have an exclusive deal over the material much before Khan used it.
However, once he acquired the exclusive rights, artists all over objected to the idea leading to controversy.
"I've never heard of an artist monopolising a material," artist Christian Furr told the Daily Mail. "All the best artists have had a thing for pure black -- Turner, Manet, Goya … This black is like dynamite in the art world. We should be able to use it. It isn't right that it belongs to one man."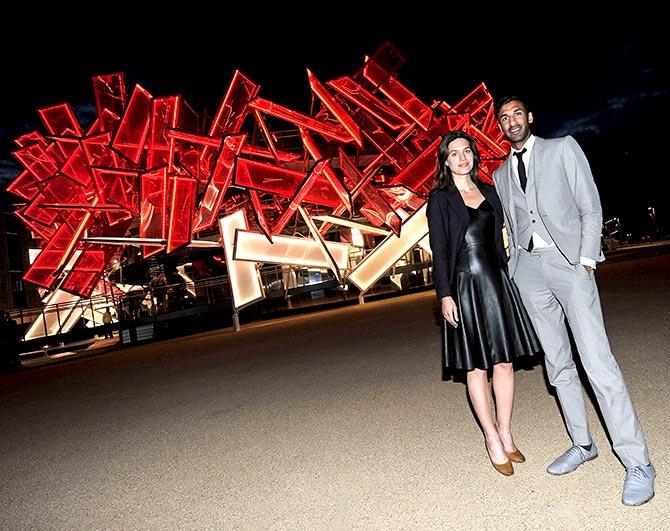 Designers Pernilla Ohrstedt and Asif Khan unveil The Coca-Cola Beatbox at the Olympic Park on July 19, 2012 in London. Photograph: Gareth Cattermole/Getty Images
Ahead of Winter Olympics, Asif Khan had suggested what to expect from his design:
"It will be like you're looking into the depths of space itself... As you approach the building that star field will grow to fill your entire field of view, and then you'll enter as though you're being absorbed into a cloud of blackness." Asif Khan told CNN.
In fact, the Guinness World Records has recognised Vantablack as the "blackest man-made substance."