The city is becoming more democratic as the past embraces the future says Rahul Jacob.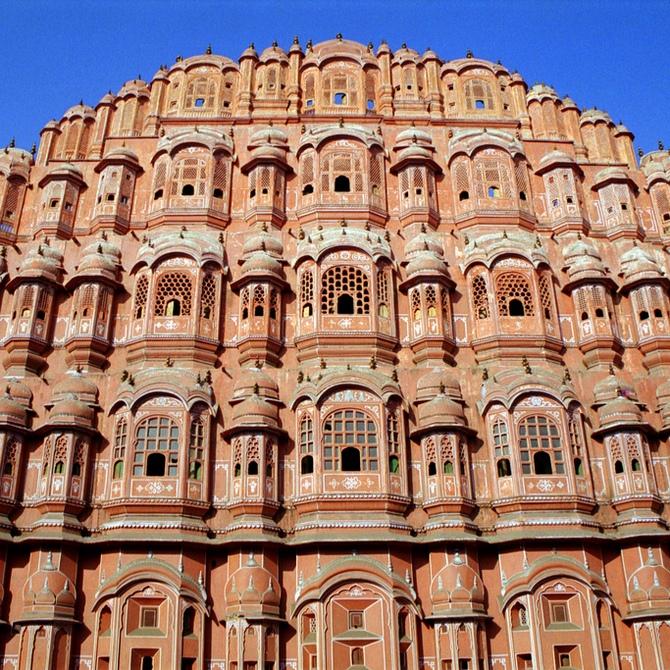 Visiting Jaipur last week, I felt like I was spinning in a time machine. Gone was the provincial town I visited from school a couple of hours away in a bus that dropped us off outside the Hawa Mahal and the City Palace.
Even a decade-and-a-half ago, I recall spending an afternoon at a jewellers', trying not to fall asleep as I was propped up against bolsters and sitting on a mattress, while a friend chose a necklace or three.
We then clambered into a cycle rickshaw to make our way back to the Samode Haveli where we were staying. Sight-seeing aside, there was not much else to do.
By contrast, Jaipur, circa 2015, seems a futuristic metropolis, not the tradition-bound Rajasthan where family retainers announced their arrival by murmuring "hukum" and the poverty of a BIMARU state was visible.
On my first evening, I drove by a mall that looked like a spaceship and spotted a large sign for Genpact, the outsourcing giant, nearby.
"Like Gurgaon but better planned," was how a friend described the city. Indeed, several of the roads seemed as wide as highways; returning from Diggi Palace last Sunday to Clarks Amer, where I was staying near the airport, the road was so good that it felt like flying.
I was in Jaipur to attend the literature festival, which sometimes felt like a cross between a rock concert and a contemporary version of an Athenian democracy where the voters were under the age of 18. (It is to be a model for new music festivals in the next twelve months in Ajmer and Udaipur).
At one session where Shashi Tharoor had spoken about his new collection of essays, India Shastra, a teenaged girl said she wanted to enter politics but was disheartened by the sight of parliamentarians rushing to the well of the House and the vitriol exchanged between the ruling party and opposition.
Was there a way to remain optimistic about joining politics?
Tharoor and my colleague, Mihir Sharma, answered the question as sensitively and seriously as it deserved to be.
At another, a 14-year-old boy asked the panel about the retrospective tax.
At dinner at the chief minister's residence one night, I heard about the state's plans for conducting diagnostic tests for villagers through public-private partnerships as a way of addressing the dire state of primary healthcare in rural India.
Bold, even risky, but Jaipur under Vasundhara Raje's administration has already been a trail-blazer, revamping sclerotic laws on hiring and firing factory workers in India.
A contemporary art museum in Jaipur will open in November.
A contemporary art centre in Jaipur?
Schoolboys from Mayo College who had opinions on retrospective taxation?
Well, you could have knocked me over with a DayGlo coloured turban.
There was so much going on in Jaipur, it was hard to keep up.
At night, there were concerts of Pakistani musicians like Sain Zahoor and Rizwan Muazzam Qawals seemingly transported from Coke Studio Pakistan.
Last Saturday, I listened to the great scholar, Sheldon Pollock, make Sanskrit and ancient Indian languages generally seem unspeakably cool and entertaining at 10 am in a session on the new Murty Classical Library.
Deciding I was too ignorant to interview him, I snuck out to go shopping.
This has become elevated to a sport in the city.
On the flight back, everyone was carrying huge bags of printed sheets, quilts and quilted waistcoats.
Years of being an export hub for garments and the block-printed capital of Anokhi has made this a city of a million artisanal stores.
I stopped for half an hour at the Rajmahal Palace Hotel.
Designed by Adil Ahmad with help from the Jaipur royal family, the first room I entered felt nothing like the durbar halls in other royal palaces in the state.
There are so many polo trophies and photos of the late Sawai Man Singh II and Gayatri Devi that the room felt more like a living room that the royal couple might enter at any moment.
Modern velvet sofas in rich green and turquoise with bold, contrasting piping, an entire breakfast room in fuchsia pink and The Mountbatten Suite in baby blue -- this is palace living dressed up by Savile Row.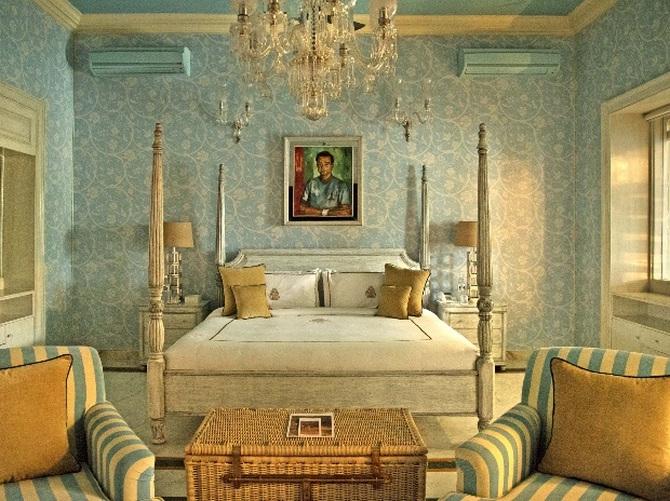 With less than 15 rooms and an introductory price of $750 when it opens next month, it might even dislodge the Rambagh as the place to stay for the very well-heeled.
In the interests of full disclosure, the place is managed by Sujan Luxury's Jaisal Singh whose parents are friends of mine.
In the interests of fuller disclosure, I went to a school where the Rajmata Gayatri Devi faithfully attended the annual 'prize-giving day' every year.
She was almost 60 by then, but left me with the illusion that no former royals compared with Jaipur's for style.
So, I am more susceptible than most to the riotous colours of Rajasthan, to its old-fashioned hospitality and bizarrely, for someone who can't ride, to the excitement of polo matches.
After former president APJ Abdul Kalam's session at the litfest created such disorderly queues to get back in that I began to feel claustrophobic, I summoned my taxi driver who suggested watching a polo final that afternoon instead. (Where else do taxi drivers tell you this stuff?)
I caught the last chukker of some of the most superb polo I have ever witnessed.
Arriving late, I watched from an area where drivers and servants were seated. Far from being deferential, they hooted with derision when one of the royals on the field fumbled with the ball.
When the Argentine 6 + handicap polo player and model, Nacho Figueras, took a victory lap, he gallantly handed his helmet to the poor children at the edge of the field, far from the posh viewing galleries.
They chanted his name as if he were Sachin Tendulkar. Jaipur really has changed; its futuristic style has even taken on the hues of a vibrant democracy.
When in Jaipur, visit:
Rashid for handblock printed shirts and more: C-35, Lajpat Marg; 0141-2313237
Dori for linen and clothing: 330, Hasanpura C, Kamla Nehru Nagar, NBC Road, 0141-2222420 and 0141-2222330
Mohsin Ali Khan for Jodhpur breeches: Moti Dungry Road, 09314506451
Sujan Rajmahal Palace, Jaipur
Lead photograph, Hawa Mahal: Enjosmith/Creative Commons
Mountbatten Suite: Courtesy Business Standard