Dressed as skeletons, people celebrate the dead in a parade in Mexico. Take a look!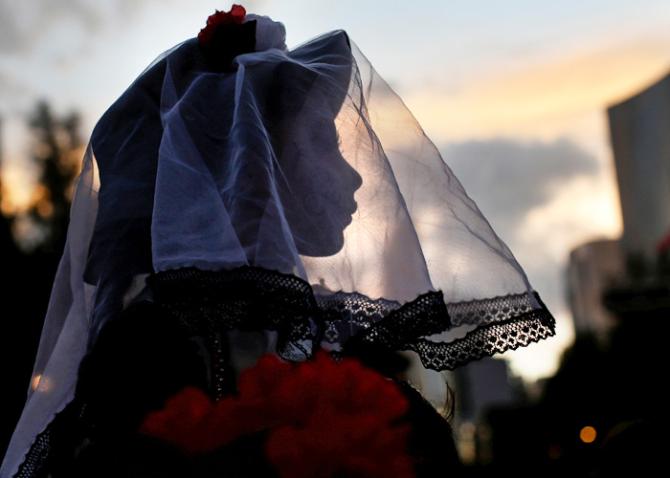 A child dressed up as Catrina takes part in a parade.

La Catrina was the name given to an elegant skeletal figure popular in Mexican culture.


Photograph:

Carlos Jasso/Reuters
A woman

surrounded by marigolds. The scent of the flower is believed to guide the dead.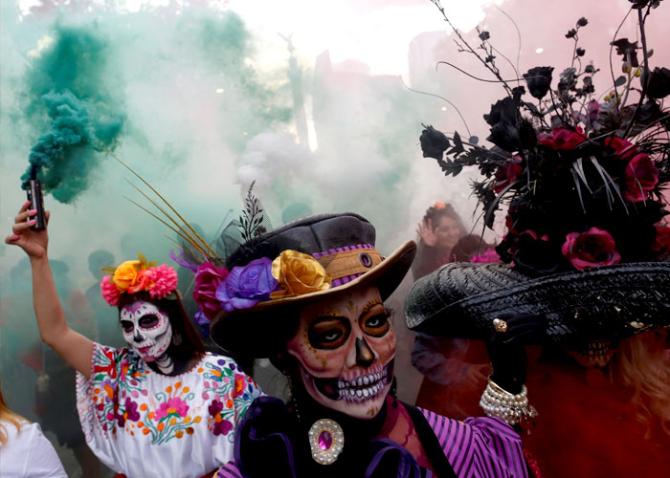 An annual parade is celebrated by locals and tourists.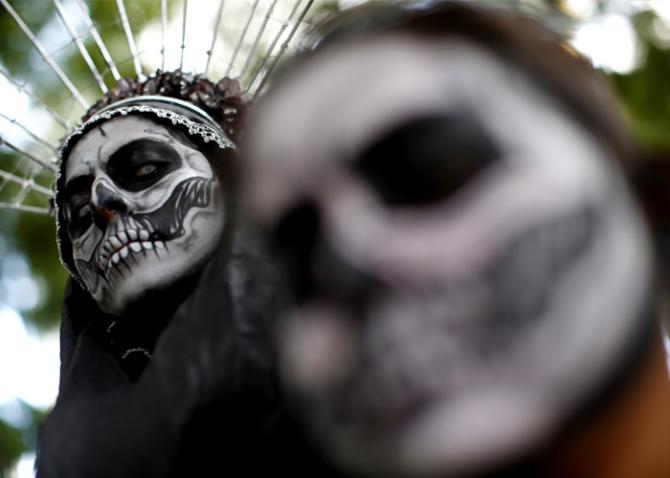 It's here that you'll find scary and pretty portrayals of skeletons.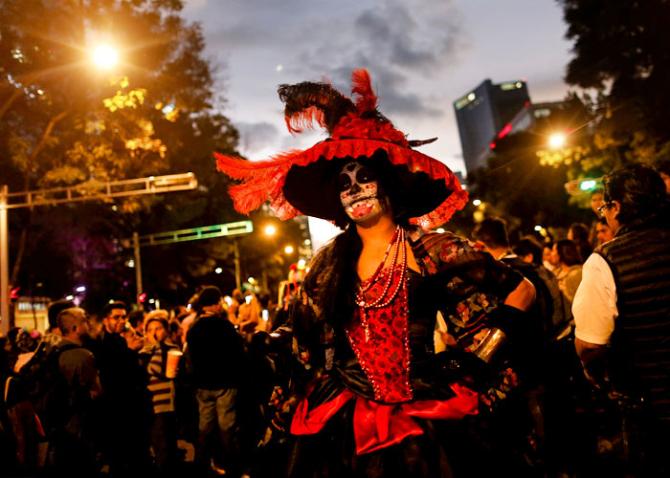 Red is a favourite colour here.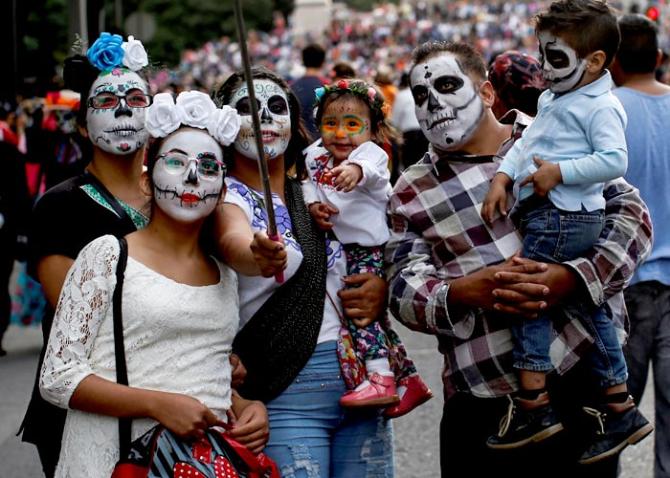 People of all ages participate in the festival.
Participants throw red colour one each other as they celebrate.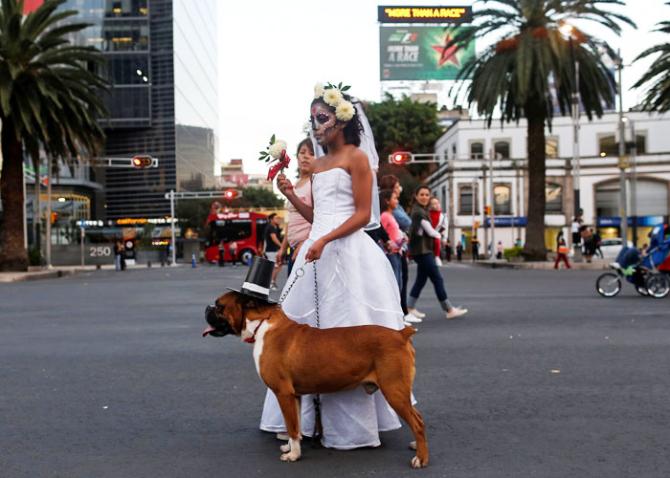 It's not rare to see women dressed in their wedding gowns with gory make up on. This young woman decided to get her pet along too.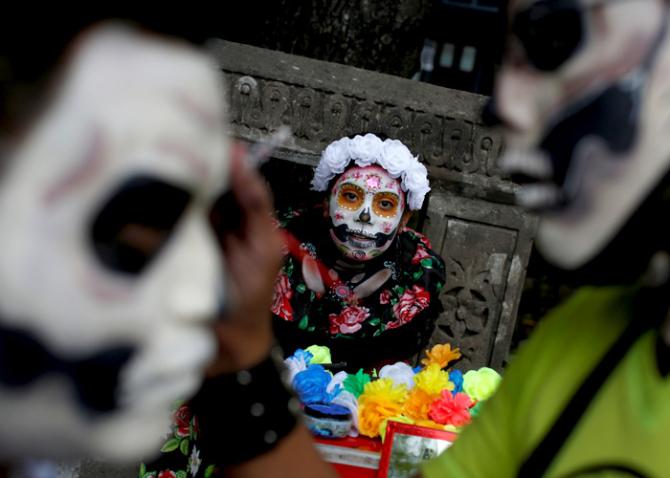 A participant looks on, as another one gets her make up done.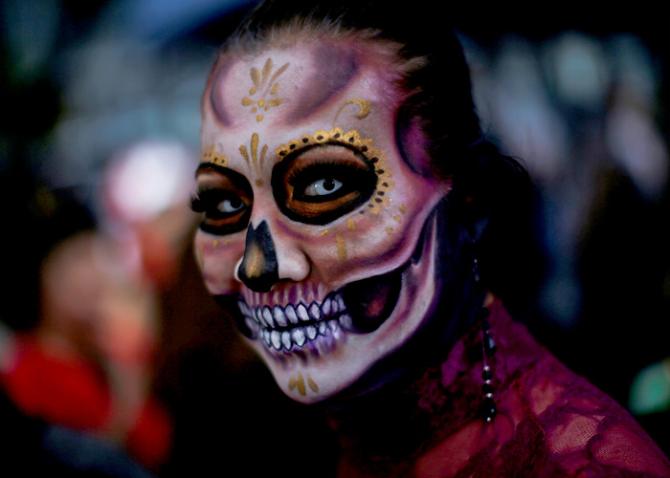 It is believed that the ritual of celebrating the dead has been observed for decades.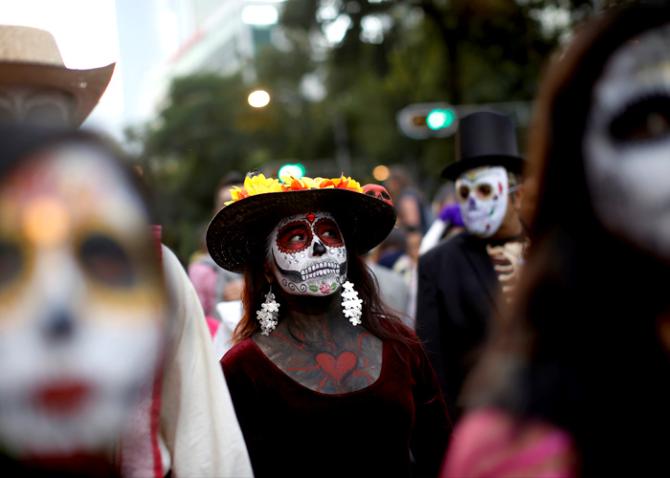 At the parade, people also pray for their loved ones and remember their family members who have passed away.