Anita Aikara/Rediff.com shares her travel pics of Ahmedabad. You can share yours too! #India-Photos
It is the first Indian city to get a UNESCO heritage tag.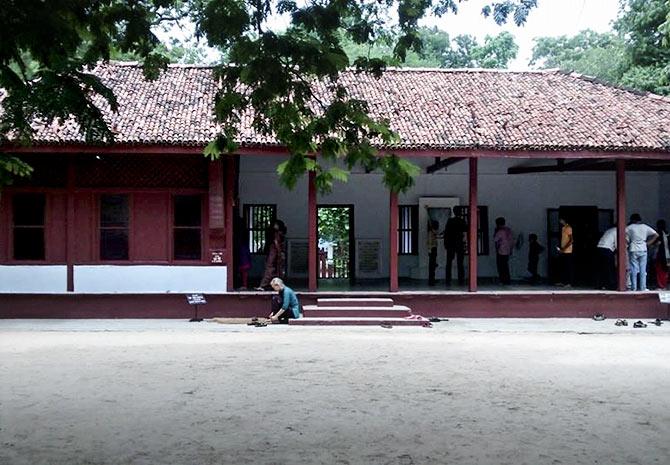 Time stands still when you are at Sabarmati Ashram.
All photographs: Anita Aikara/Rediff.com

This is where Gandhiji used to spin yarn (khadi) on his favourite charkha.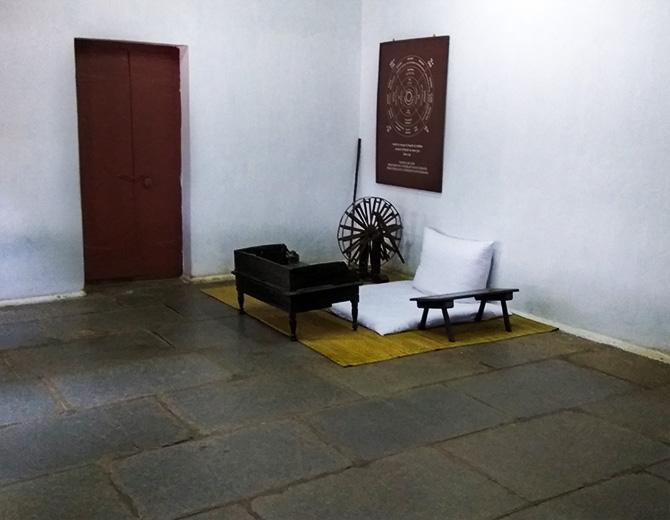 The visitor's room at Hridaya Kunj at Sabarmati Ashram.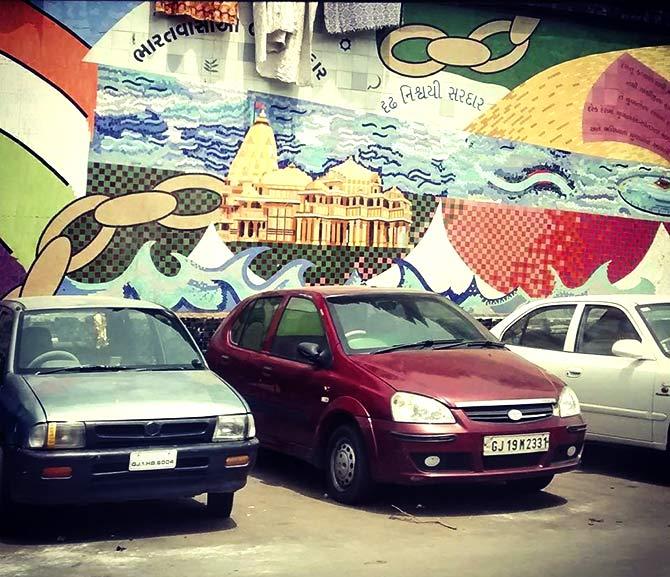 Don't be surprised to stumble across such stunning wall graffiti when at the old city of Ahmedabad.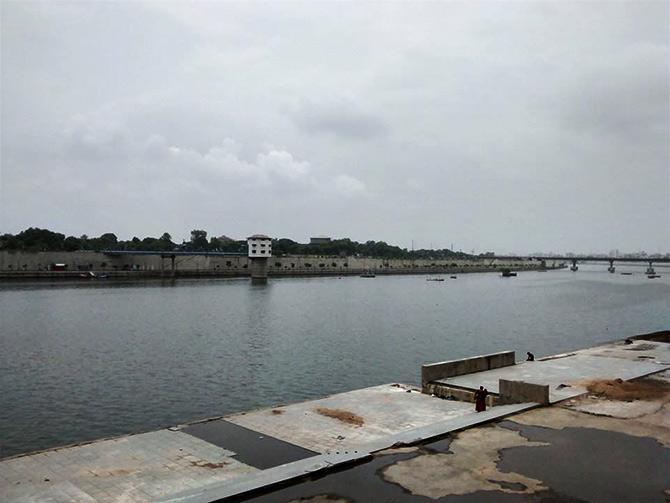 The Sabarmati River that flows through the city.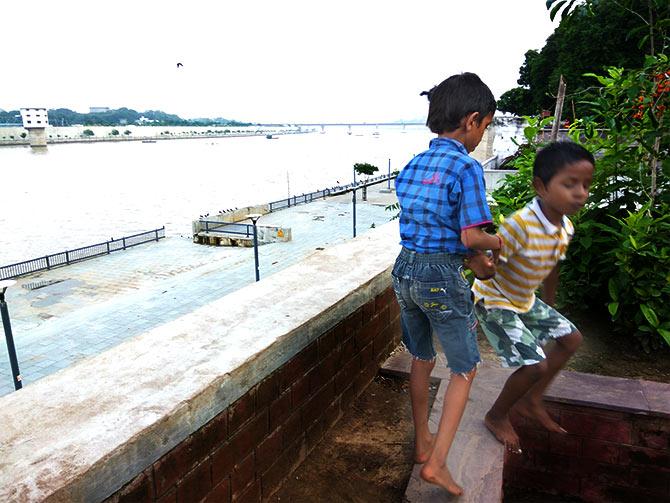 People come in large numbers to its river banks in the evening.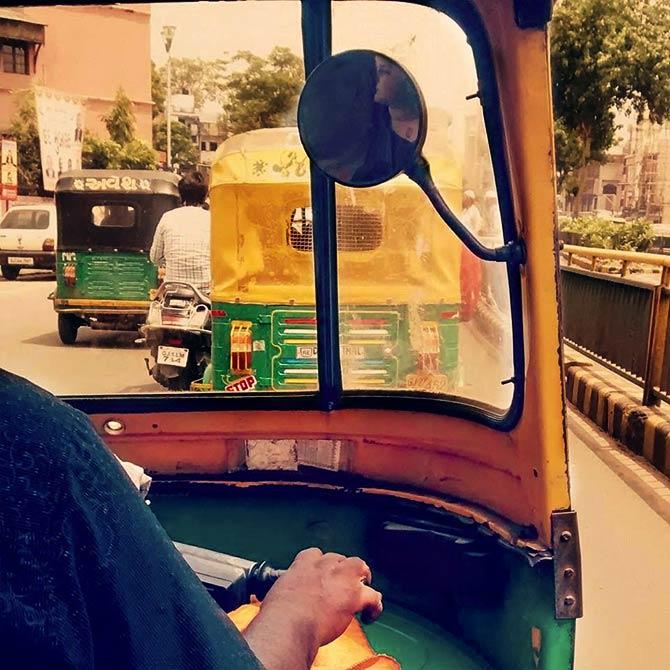 Welcome to the city that is known for its yellow and green auto rickshaws.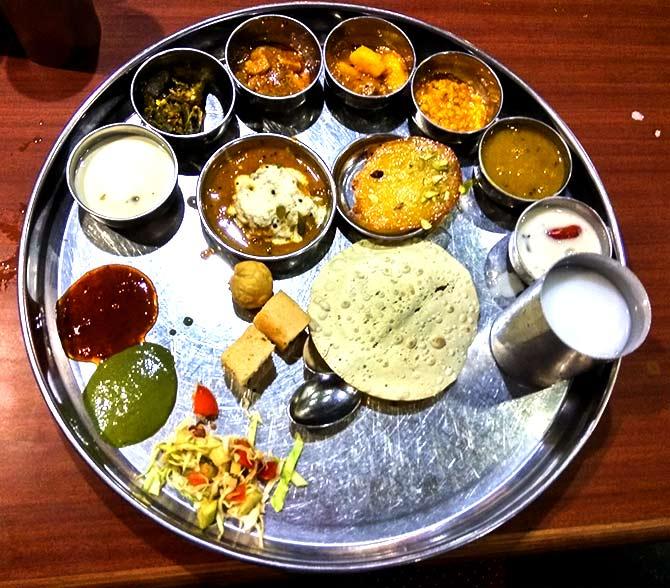 When in Ahmedabad, eat like the Gujaratis do :)
The Gujarati thali at Sasuji

(Singaporean Avenue, opposite Lal Bungalow, C G Road, Ahmedabad).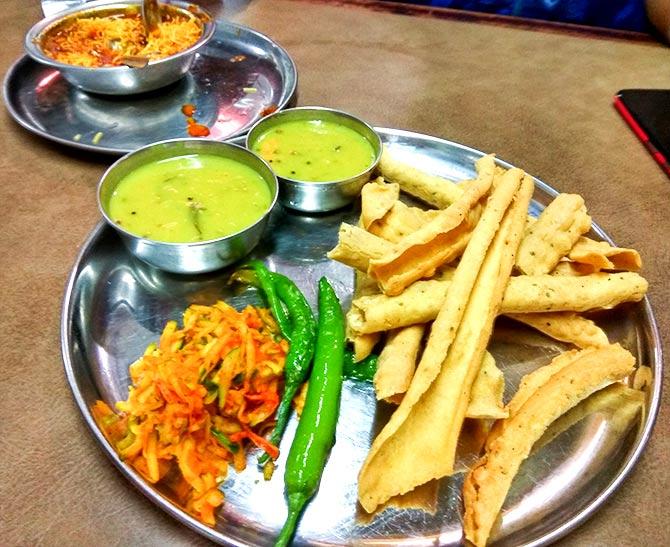 No trip is complete without tasting fafda with green chillies.
---
Follow this link to post the best of your #India-Photos and we will publish them right here on Rediff.com!
You can see all the published photographs here!
Disclaimer: The photographs featured in this series are, to the best of our knowledge, original entries submitted by readers. Rediff.com does not assume any responsibility for their originality.