This post is for those who think they can't travel with less money and for those who have money but want to travel on a shoestring budget for the sake of constraint and the adventure it brings with it. Hitesh Bhatt who travels across India on a daily budget of Rs 300 shares his journey.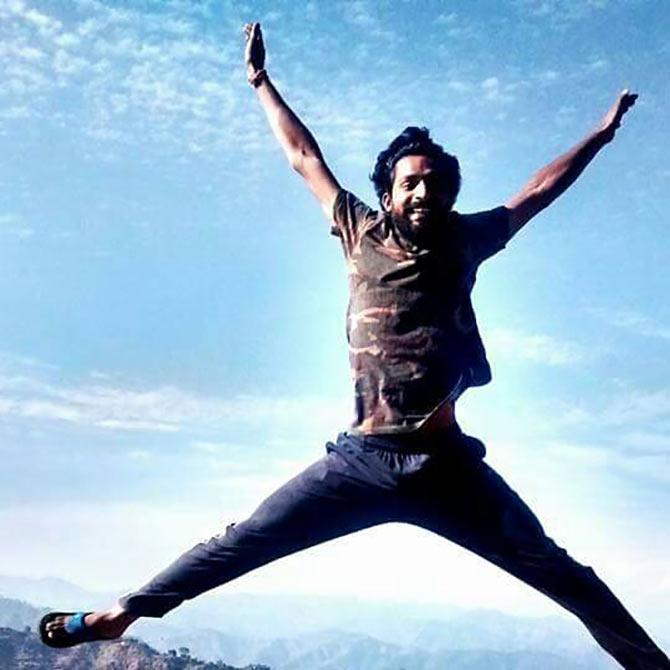 Everyone wants to travel. Some travel during holidays, some over the weekends. Others take an extra day off and a few like me quit their jobs to travel. There are still many who long for adventure but do not set their foot out, because they are told travelling is an expensive affair.
This post is for those who think they can't travel with less money and for those who have money but want to travel on a shoestring budget for the sake of constraint and the adventure it brings with it.
I fit somewhere in the middle of these two categories.
I quit my job in July and started travelling within India. I calculated how much money I had and found that Rs 300 (less than $5) is what I needed to spend per day to last for a year on the road.
It has been exactly 120 days of being on the road and I have learnt how to do exactly that.
Let me share with you the tricks and hacks I use to stay within my budget. Whether you set off for shores unknown indefinitely or travel intermittently between your work, you can use and adapt my tips for your convenience.
Before you go ahead and read, be prepared to be as rough and tough as possible. When you don't have money, you have to have a strong willpower and inner motivation.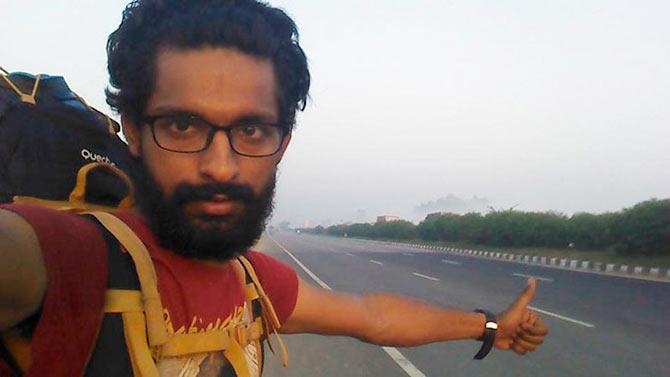 Long distance commute
You have two options: hitchhike or take the train. I won't suggest State buses.
Indian trains: If you are in India, you are blessed to have the world's most complicated and largest railway system which is as cheap as travelling for free. Of course, I am talking about the unreserved general coaches here. Do not worry about the crowd in these coaches; rather use this crowd to motivate you to travel in more such suffocating environments.
In general coaches, you might have to stand for six hours without having even enough standing space; you might have to sit close to the stinking toilets and, believe me, when the train slows down, the smell of toilet is stronger 1000 times over! But you do not have an option and remember that there is a beautiful destination waiting for you on the other side.
In such situations, I take motivation from my fellow passengers. Most of them always travel in these coaches. For them it is as normal as it is for us to travel in an airplane. These include small children, pregnant women, old couples suffering with arthritis and other painful ailments.
Surprisingly, you will find them perfectly normal. So I think, "If they can, why can't I?" After that, everything becomes okay.
These days, I have become part of such a group of people and whenever I have to commute long distances, I just show up at the station, take a general ticket and hop onto the next train. I don't need to curse the IRCTC every day like everyone else.
Hitchhiking: Stand on the highway, stick out your thumb and wave it up and down as soon as you see an approaching vehicle (if you just stick out your thumb and do not wave, chances are that they won't understand if you are appreciating the design of their vehicles or their driving style or asking for a free ride!).
It can take a few minutes to a full day to get a free ride. But believe me, when you do, it is going to be the best ride ever and definitely an experience far better than that of travelling in the train.
There is no secret to hitchhiking. Follow your guts and be shameless. If you are lucky like me, you can also get a ride in a C-Class Mercedes Benz. You will make friends with truckers and learn more about their lives. Hitchhiking is the most preferred form of commuting for budget-minded travellers throughout the world.
Short distance commute
To commute locally in the area you are going to spend a few days, hitchhike.
In India, most of the bikers will stop for you. Cars won't stop so much but you can definitely try.
Within the radius of six to eight km, walk. Walk because you need to stay fit and walk because you don't have money.
Walk because after a few months of walking, you'd love walking and start saying no to free short-distance rides.
Accommodation
You have to understand the power of relationships. You need to be extremely sociable, moderately funny, definitely kind, and awfully shameless.
You need to have no ego, prejudices, strong opinions or radical thoughts. You will be amazed to learn, after a few months, that being that way actually makes you a better and more peaceful person.
You need to start talking to all your relatives, your long-forgotten friends, people who you extremely dislike, and people who have no morals and values but can be your valuable resources.
The next step is to keep in touch with all such people. Ask them if you can spend a couple of nights at their place.
You'd be surprised to see that most of those whom you thought were useless people will actually come forward to your help and many so-called closed ones will turn down your requests.
Apart from that, stay in ashrams, temples, monasteries, bus terminals, railway stations, road dividers, parks, and any other place where you don't have to pay. Believe me, it sounds crazy and scary but it's actually not.
The most difficult part of any act is its beginning. Once you take the first step, the other foot will definitely follow you.
Water
If you had planned to travel 30 years ago, water would be free everywhere. But alas, you are living in a time when humans have commercialised such a basic resource that sustains life.
But do not worry, you can still save your money on water. Keep a water bottle with you, fill it from the dhabas where you eat your food and from the taps you see occasionally on the road side.
The things to remember is to carry a bottle and keep your eyes open. There is still ample free water available everywhere.
If you are trekking through villages, knock on the houses and ask for water. No one has ever turned me down so far.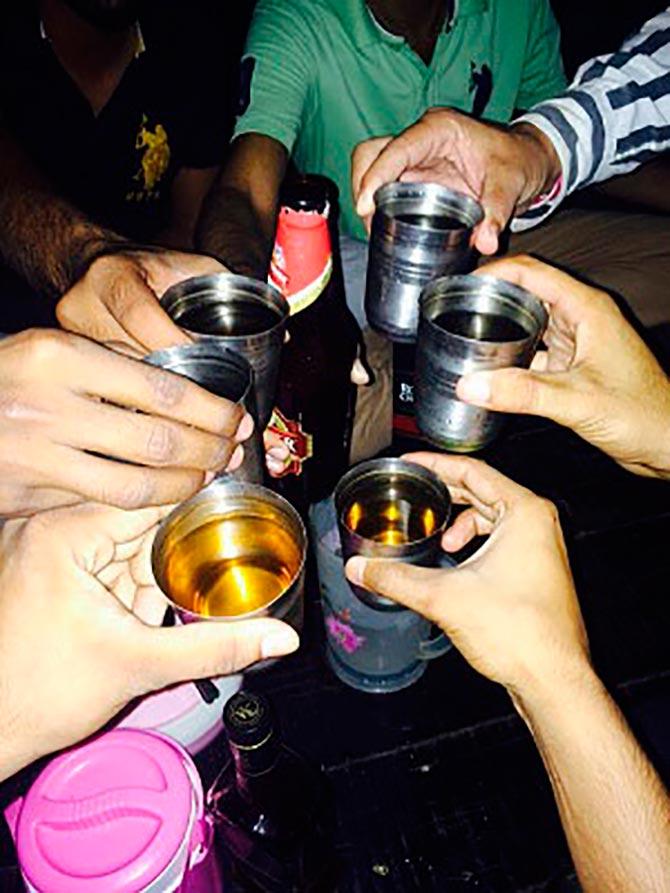 Food
In India, you will find a lot of local food stalls that serve food at an affordable price.
Do not forget that India is home to millions of poor people and they all survive on less than Rs 100 a day. They are your motivation.
Go eat in the local dhabas and don't worry about your stomach. Our mind is everything. Keep that fit; everything else will be taken care of automatically.
Eat at your host's house but help them in cooking. Eat at temples, gurudwaras (Sikh temples) and ashrams.
Drink a lot of water and meditate regularly. You will never fall ill.
Alcohol
Don't drink local alcohol to save money. You might die. Every now and then they are found poisonous only after a few die due to consuming it.
So how do you quench your thirst for alcohol when you don't have money? You wait.
You wait for an offer, an offer from your host or an offer from the trucker (I got them a lot in Punjab). You should make good friends who drink.
People won't give a penny to a beggar or Rs 10 to a needy person but they will happily share their alcohol with you. This irony will work for you. You will meet such people in highways and roadside dhabas.
Mobile phone and Internet expenses
Well, you need to be lucky to get it for free. I am blessed with friends who take turns to do it for me.
You need to know that this help is not a small one and you owe them a big one. You should pay them back with what you can. Your stories, your time, and when you start earning, your money.
You need to genuinely take care of such friends. Period.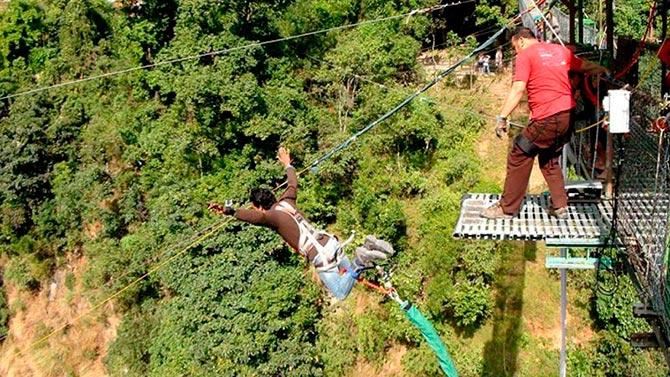 Others
Others may include a lot of things but if you can take care of all the above mentioned needs, you will take care of everything else. Trust yourself.
When we have less money, we will need people more than anything else. We will learn one thing about different people: that they are all the same.
Their eyes glitter when they are loved and their bodies jitter when they are scared. Everything else is unnatural.
You will learn that we need to know who we are without our possessions.
We need to define ourselves by who we are rather than by what we have.
We learn all this while travelling on a low budget. It changes us in ways beyond description.
This post intentionally excludes the options of getting a sponsorship, using Couchsurfing etc.
When you start earning through your travels or after your travels, do not forget the important lessons you learnt along the way. Remember all the people who helped you.
Also remember that you can never pay them back for their help as the timing is more important than the help alone in isolation.
So, help as many people in life as you can. Stay rooted to the ground. Have a wonderful life ahead.
Photographs: Hitesh Bhatt and Project Go Native/Facebook
About the author: Hitesh Bhatt is a travel enthusiast, a conversationalist, a storylover and travels with a daily budget of Rs 300 to meet people, see places, create, share stories and experience life. He loves to travel to less-traveled, unexplored places. For more, visit Project Go Native & FB page.
Also see: 'I believed in my dreams and took a leap of faith'