There's a lot more than what meets the eye at Dahanu Beach discovers a Rediff reader armed with a camera.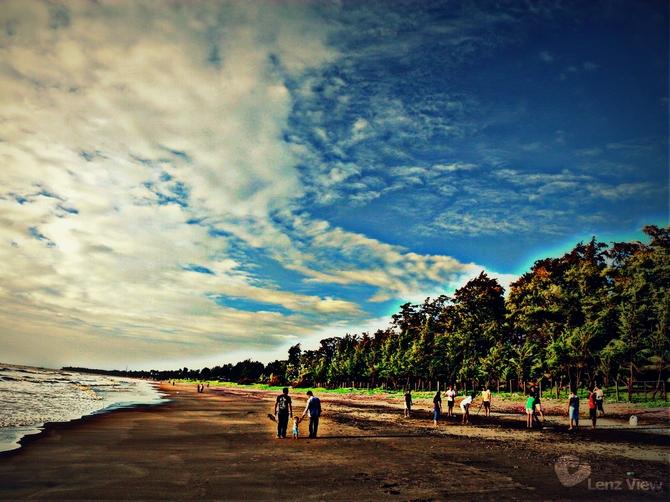 On a Friday evening, a musician friend of mine offered me an assignment -- to capture a gig he was doing the very next day in a small town of Dahanu.
It was agreed that we will be covering the 143-odd km from Vashi on his Thunderbird
We started late after having stuffed ourselves with plenty of food to keep us going for hours.
By the time we joined the National Highway and headed North, the sky had clouded over and it made the ride much more fun altogether.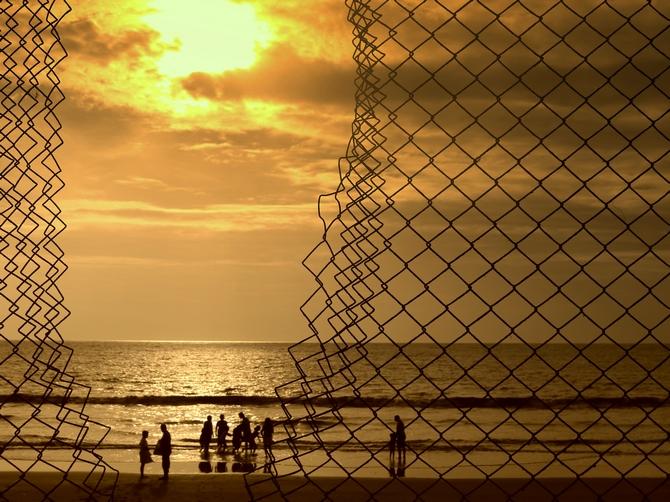 We reached Charoti well past noon.
After having a quick tea break at a roadside stall, we took the road to Dahanu.
Riding through the rural road, stretched between blocks of paddy field, reminded me of scenes from the classic film Motorcycle Diaries.
Upon arrival at the venue both of us got busy in our crafts.
Once the gig was over, I started enquiring about the way to the beach from the venue as my friend needed more time with other musicians at the venue.
A beautiful lady, who was part of the hosting committee played guide and following her advice, I sneaked out to the massive Dahanu Beach.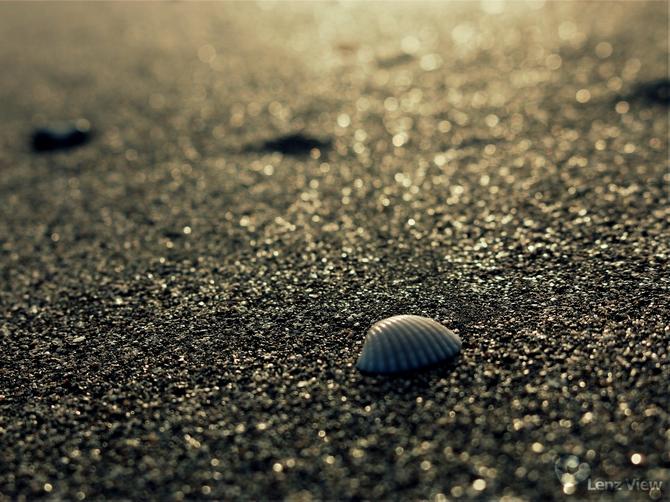 The beach lies adjacent to a fenced garden and a fishing village.
It also has an open food court near the entry point which offers a variety of snacks and is quite popular with locals who come there to enjoy their daily evening walk.
The beach with its fine grained sand is remarkably clean and uncrowded.
I strolled down the long stretch, with an aim to capture the fishing boats in the sea.
It was still a couple of hours early for sunset, but I was planning to capture that too.
Armed with my camera, I was merrily walking in the direction of fishing hamlets.
There were a bunch of college friends who were spending the afternoon playing beach cricket.
Families were having a quiet picnic near the beach.
Fishermen's children were enjoying themselves -- some were flying kites, some were playing football.
While I was busy taking pictures, I didn't realise when the sun got covered by dark clouds.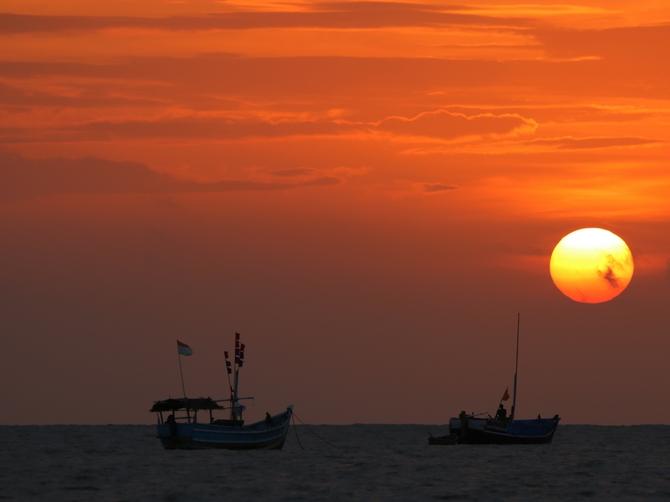 Just as I thought that my plans of capturing the sun setting against a clear sky were foiled, the weather surprised me.
The thick blanket of cloud had scattered away giving way to a sky with orange hue.
I took this photograph, put away my camera and soaked in one of the most tranquil sunsets I have ever seen.
Lenz View is a travel photographer and writer.
What is your favourite lesser-known attraction in India? We'd love to know.
Please write in to travelpicsga@rediffmail.com (subject line: 'Travelling the lesser-known'), along with photographs of the destination you are writing about. We'll publish the best ones on Rediff.com