Apple's decision to stop selling the iPod Nano and iPod Shuffle -- leaving only one iPod on the shelves -- takes us down memory lane.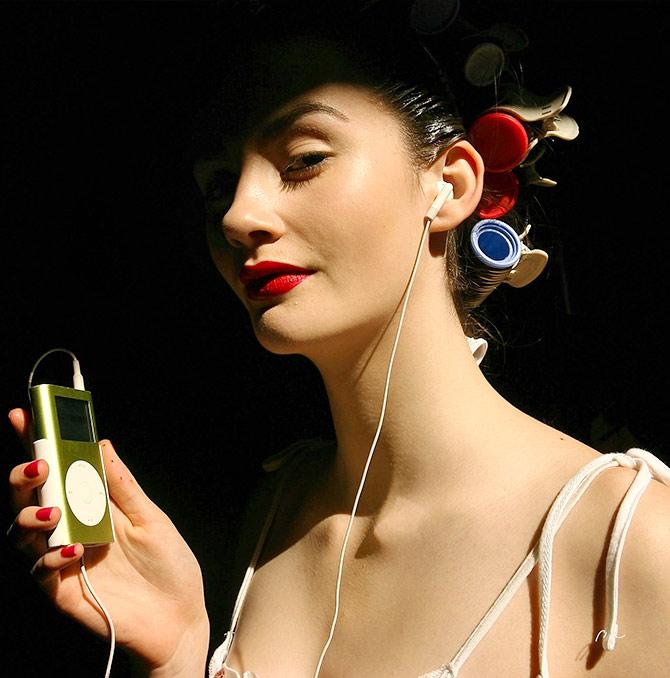 Photograph: Kristian Dowling/Getty Images
Sixteen years after the first iPod changed the way we listen to music, only one iPod is left on the shelves. Apple discontinued the iPod Nano and iPod Shuffle on July 27, leaving just the iPod Touch on sale.
'We are simplifying our iPod lineup with two models of iPod touch now with double the capacity… and we are discontinuing the iPod shuffle and iPod nano," a company spokesperson told The Verge.
The iPod Touch is now available in 32GB and 128GB options; the 16GB and 64GB versions are no longer available.
In its lifetime, the iPod went through 5 categories and 24 models -- many of them path breaking.
Here's a look at the 10 most memorable iPod models.
iPod (first generation, 2001)
It was heavy. It was a bit chunky. But this was the defining moment that changed how we listen to music.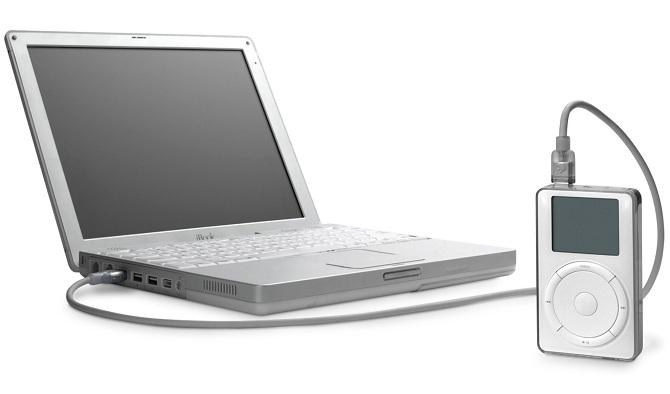 Photograph: Courtesy Apple Corp
iPod (third-generation, 2003)
It was the first iPod to undergo a drastic redesign. It had the dock connector, and 40GB capacity. And we loved the changes.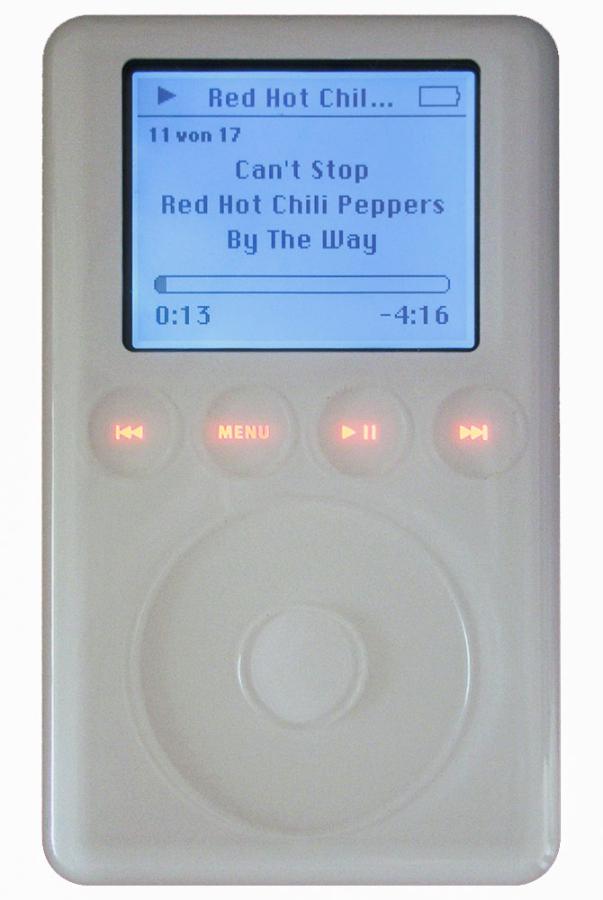 iPod Mini (2004)
Go small to go big. Apple began embracing that mantra with the iPod Mini.
'The Mini was a truly beautiful piece of kit,' says the Stuff. 'Its form factor alone won it plenty of fans.'
Tech Radar adds, 'It might have had an utterly tiny capacity of just 4GB, and a somewhat disappointing 8 hours of playback, but in our minds this is one of the absolutely definitive iPods, released during the lineup's prime.'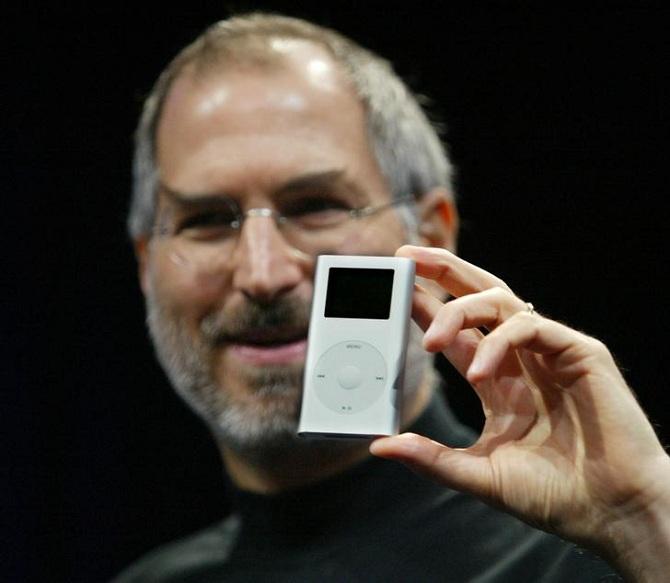 Photograph: Lou Dematteis/Reuters
iPod (fifth-generation, 2005)
With the ability to play video -- definitely a huge deal then -- this one was a true game-changer.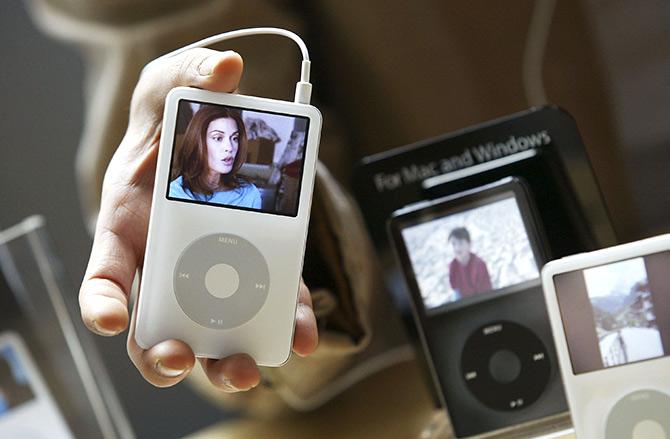 Photograph: Chung Sung-Jun/Getty Images
iPod Nano (first-generation, 2005)
iPod Nano easily replaced the iPod Mini as Apple's low-cost digital music player. It was smaller, thinner, and an iPod frontrunner for years to come.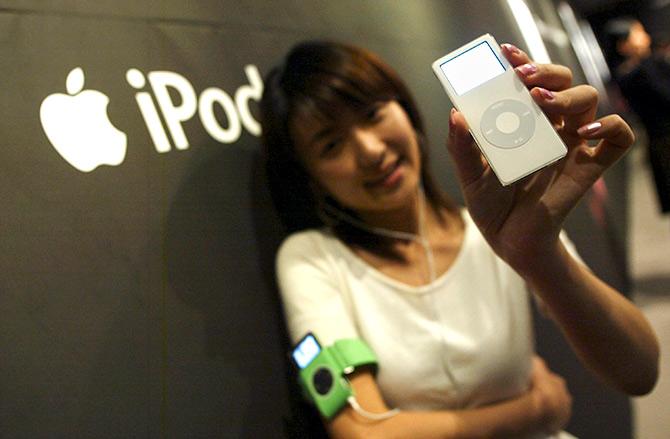 Photograph: Chung Sung-Jun/Getty Images
iPod Shuffle
The iPod Shuffle, as the name suggests, stood apart for its ability to play music in the 'shuffle' mode.
But it was the second-generation model -- redesigned without a screen, and smaller than a matchbox -- that is still talked about. It added a clip facility, making it perfect for workouts.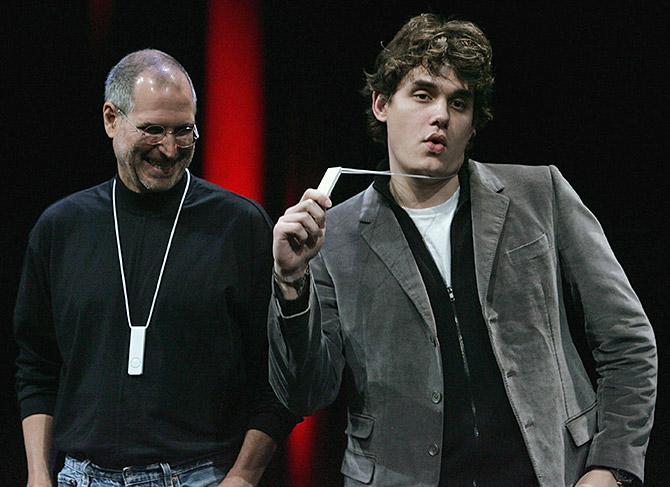 Photograph: Justin Sullivan/Getty Images
iPod Classic (sixth-generation, 2007)
The original iPod evolved into the iconic iPod Classic, which could hold 160 gigs or an estimated 40,000 songs. Though Apple killed this model in 2014, it remained popular with hardcore music fans.
According to Tech Radar, the iPod Classic is 'a kind of badge of honour' and fans will pay handsomely for a second-hand piece: 'In part because of its iconic design, but also because of the promise of a distraction-free listening experience that we still sometimes pine for.'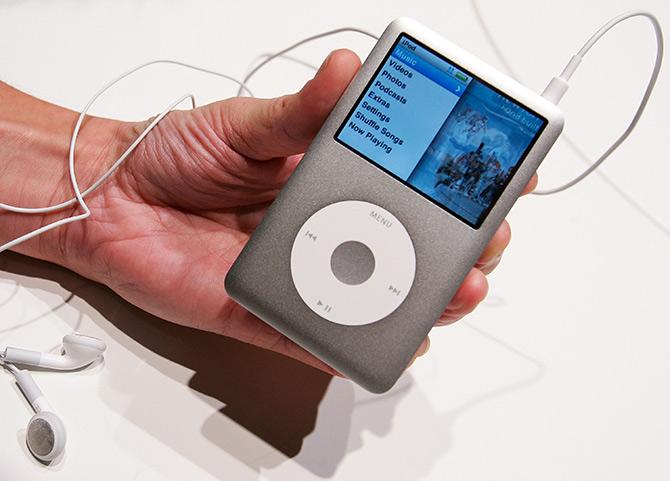 Photograph: Cate Gillon/Getty Images
iPod Touch
It was the first iPod with Wi-Fi and a multi-touch interface. It featured the Safari browser and wireless access to the iTunes Store and YouTube. It was basically an iPhone, only without the camera and the data connectivity. Now in its 6th generation avatar, this is the last iPod standing.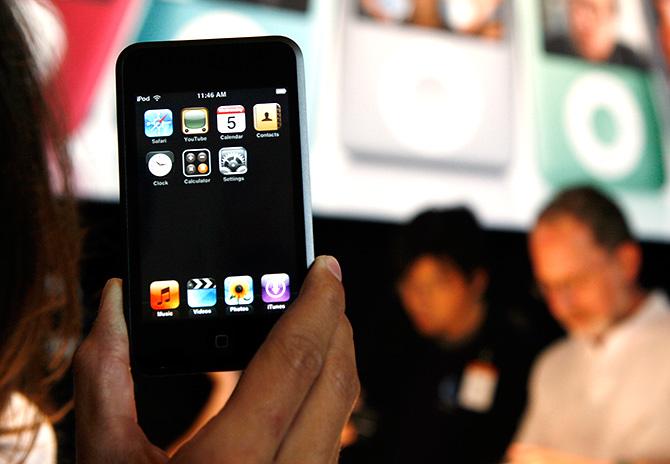 Photograph: Robert Galbraith/Reuters
iPod Nano (fifth-generation, 2009)
While remaining as colourful as its predecessors, this model became the first iPod to feature a video camera. It also included radio capability and a pedometer. Quite the cool little gadget.
Photograph: Justin Sullivan/Getty Images
iPod Nano (sixth-generation, 2010)
This was a nod to just how far Apple was willing to push the boundary. They removed the video playback, speakers and camera and added a multi-touch screen and the clip from the second-generation iPod Shuffle.
The form prompted accessory makers to produce watchbands that allowed the 6th generation Nano to be worn like a watch.
Photograph: Justin Sullivan/Getty Images