There is a reason why Brahma is paired with the Goose. And Laxmi with the Owl.
Devdutt Pattanaik explains with wonderful illustrations.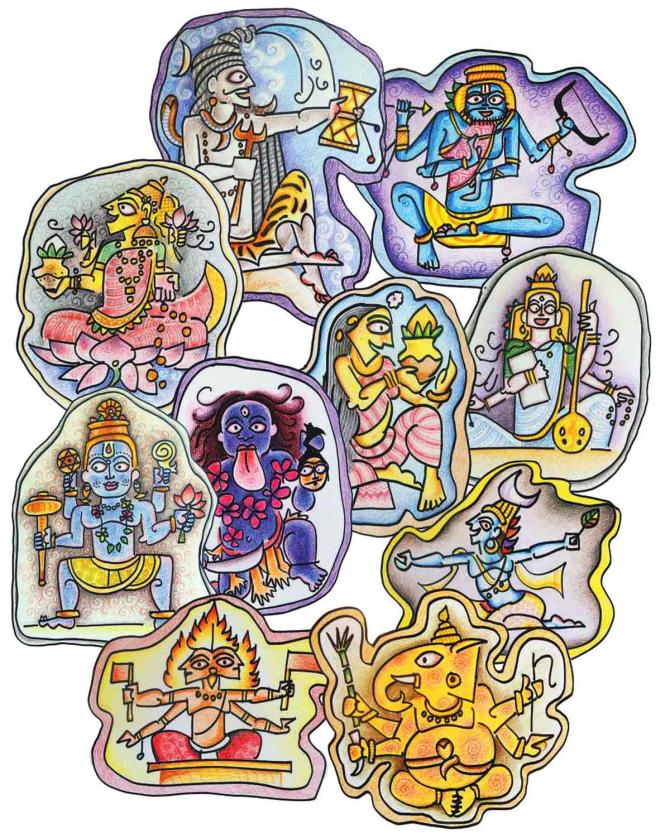 A long time ago, the gods could not travel much because animals had not been born then. They had no way to travel except by walking.
They became very sad, so they went to Brahma and said, 'Oh Brahma! We want to travel around the world but we are tired of walking.
'When we walk, we cannot walk very far.
'So, can you please find a way to help us travel from one place to another?'
Brahma did not know what to do, so he went up to the goddess of knowledge called Saraswati.
She said, 'The answer is simple: you must create animals, birds and fish.
'They can then become friends of the gods and take the gods wherever they want to go.
'They can be used as vehicles and will be loved.'
Brahma agreed.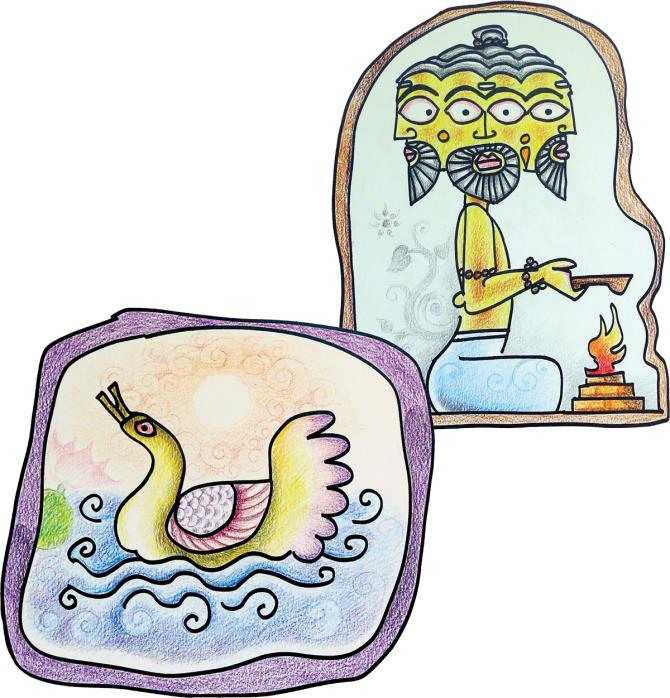 Goose
The goose who had the ability to separate milk from water became friends with Brahma.
Separating milk from water means separating fact from fiction, truth from falsehood.
As the creator, Brahma needed clarity. So the goose was a good friend to have.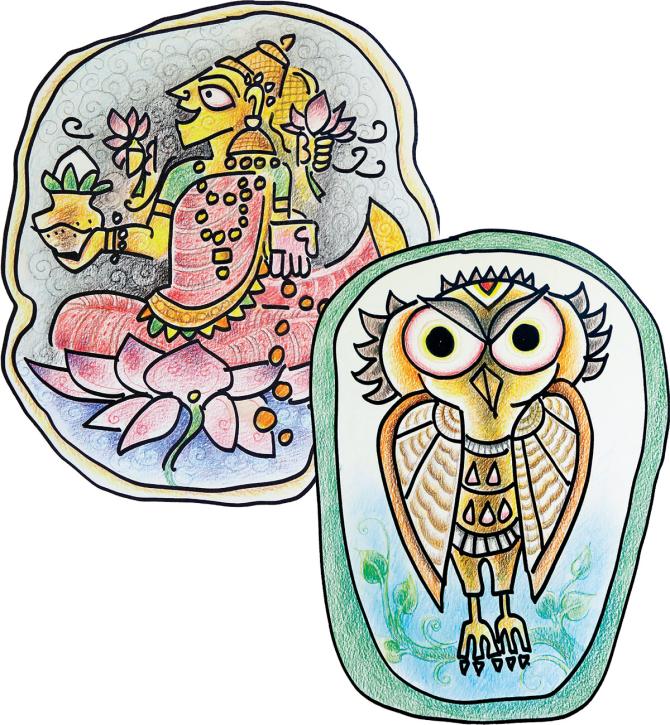 Owl
Lakshmi is the goddess of wealth and fortune.
People love her, but no one can predict where she will go next.
The owl with its big round eyes became the friend of Lakshmi because his eyes reminded Lakshmi of gold coins.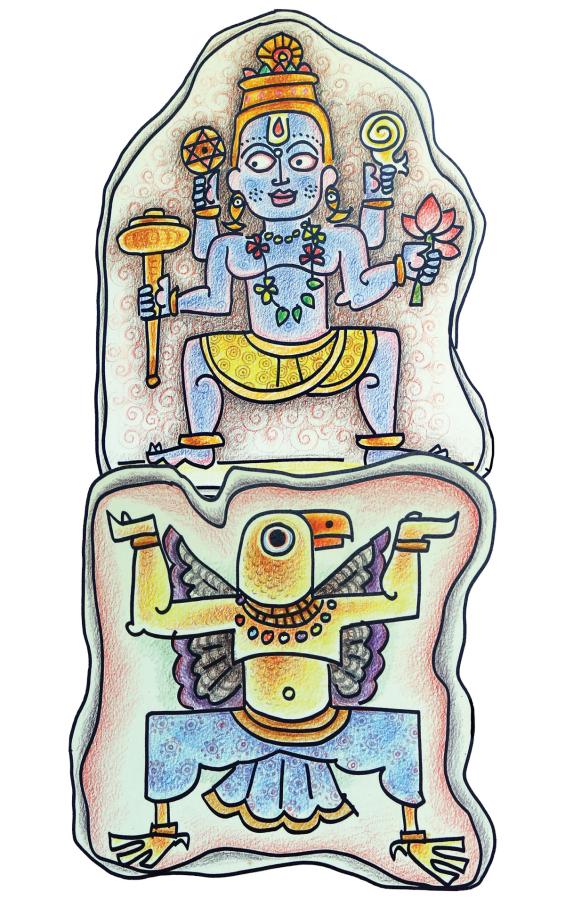 Eagle
Vishnu is the protector of the world.
So he needed someone who could help him locate problems that he could solve.
Who better than an eagle -- the Garuda --who can fly high in the sky and yet see the earth very clearly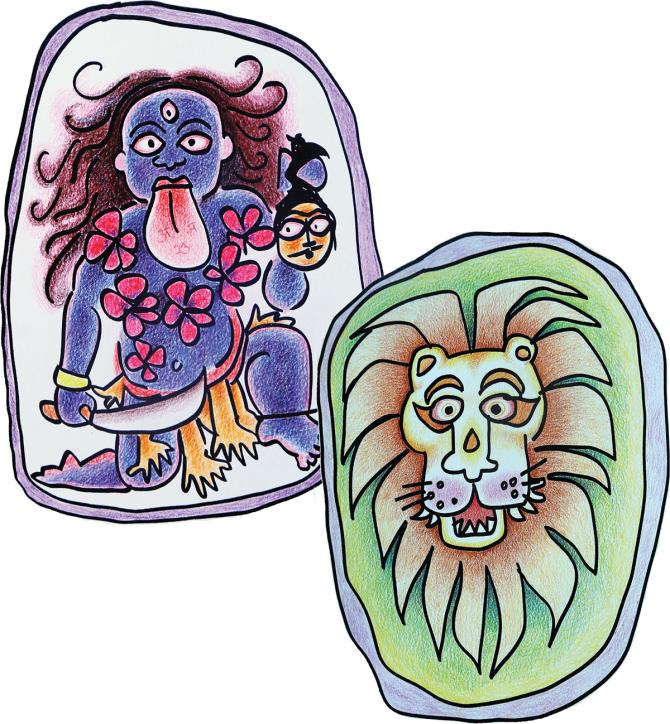 Lion
Bhairava has a companion called Kali and she loves fighting and travelling on her lion.
Kali has big red eyes, sharp teeth and a blood-thirsty look, so the lion suits her.
The wild lion that everybody is afraid of got scared on seeing Kali.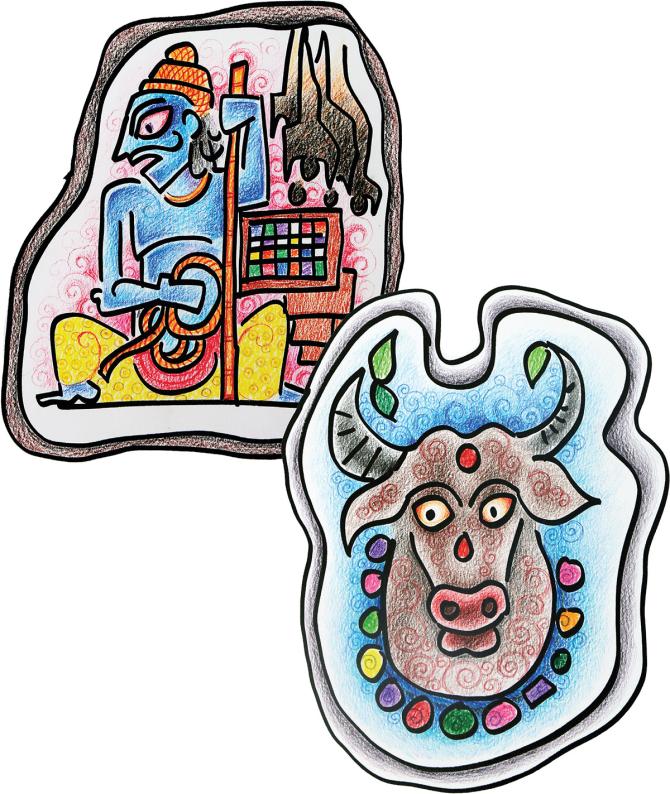 Buffalo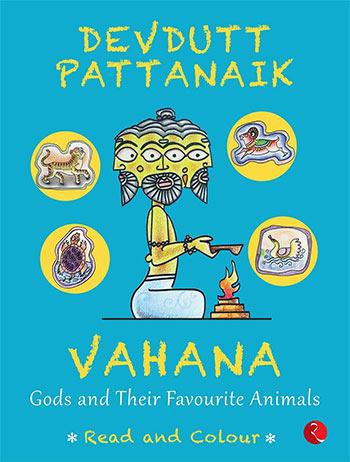 **
The slow and steady buffalo became the friend of Yama, the god of death.
Everyone is afraid of Yama.
But he is the kindest god, treating the rich and the poor, the strong and the weak alike.
The excerpt has been edited.
Excerpted from Vahana: Gods And Their Favourite Animals by Devdutt Pattanaik with the kind permission of the publishers, Rupa Publications India.