Petr Nitka's advice for Indians: 'It's time we destroyed prejudices and stereotypes.'
All eyes are on Petr Nitka, 23, from Czechoslovakia, who will be the first gender neutral model to walk at Lakme Fashion Week Summer/Resort 2017 for a women's clothing line.
Petr's dream is to walk the ramp in countries where homosexuality is illegal and that's what prompted him to approach LFW in India.
Though born a male, Petr loves to model for women's clothes and (of course) androgynous fashion.
He is inspired by American actress and model Carmen Dell'Orefice, who Petr considers the 'Queen of the modelling world'. At 85, Carmen is one of the oldest working models of her time!
In his interview with Rediff.com's Anita Aikara, Petr talks about his childhood, being a gender neutral model and the struggles he faced getting acceptance from society.
IMAGE: Petr walking the LFW ramp is a huge ray of hope for crusaders of inclusivity in fashion.
All photographs: Kind courtesy Lakme Fashion Week
You will be first gender neutral model to walk at Lakme. How do you feel about that?
I am very excited to be a part of Lakme Fashion Week Summer/Resort 2017.
Being the first ever gender neutral model in India gives me the opportunity to showcase to people that your sexual orientation should not deter you from being who you are.
It is the perfect opportunity to destroy prejudices and stereotypes about races, sexual preferences, religions, gender, minorities, and women.
I look forward to experience Indian fashion, culture and people.
Did you always want to be a model?
Being a model is an immense responsibility.
A model has the power to influence or shape minds.
As a gender neutral individual (and model), I am happy to be in the position that I am today because it has given me the opportunity to tell the world that we should accept ourselves the way we are.
At what age, did you get your first break?
I was invited to Cape Town, South Africa for a fashion week as a first gender neutral model in Africa by designer Alexandra Blanc.
I didn't know that I am the first ever androgynous model in Africa.
I found out one day later from a magazine Glam Africa.
When designer Roman Handt from Johannesburg saw the article, he sent me an e-mail and said he wanted me to become a face for his brand and make a fashion video for him.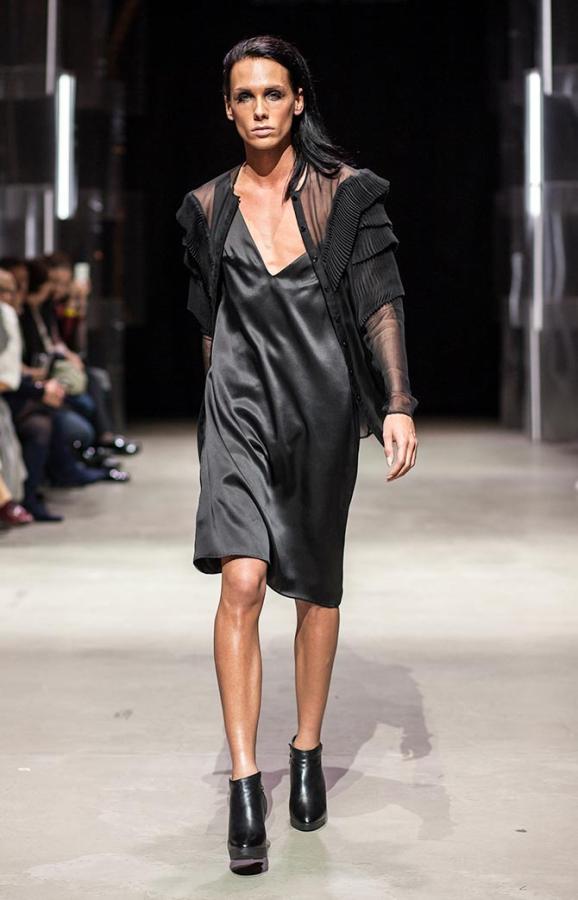 IMAGE: Petr was aware of being different from a very early age and his family and friends were extremely supportive of his decision.
Have you ever faced difficulties?
My mom has been my biggest strength through my journey.
It is because of the support and respect that she bestowed on me that at an early age, I came to realise that I am a person of unisexual orientation.
Till September 2015, I worked without the support of an agency or manager, as it was difficult to acquire one as a gender neutral model.
I instead decided to continue working with photographer Bharathan Gangatheran, who not only discovered me but also offered to be my agent.
I recently signed a contract with his agency, Indi Models.
What were your growing up years like?
I was born and brought up in Ostrava in the Czech Republic.
I love travelling and hence chose to pursue an education in tourism.
Why does India make for a great runway? What's the message you want to send out?
Indian fashion can always stand out.
The colours, designs and patterns are always so enchanting.
I have always been a big fan of the work of Indian designers like Manish Malhotra, Manish Arora and many more.
Did LFW approach you? Or was it the other way round?
Being the first gender neutral model in the Czech Republic and Slovakia has been a matter of complete pride for me.
I've always wanted to help and influence people with the work I do and with who I am.
To achieve this, I have been wanting to model in countries around the world to spread the word about gender neutrality.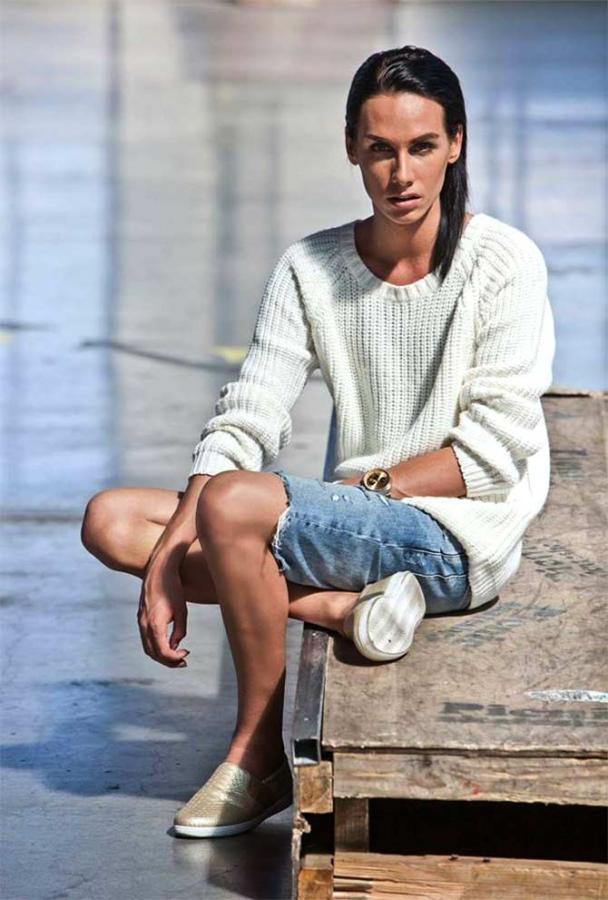 IMAGE: Petr was inclined towards fashion and dressing up since his childhood.
You walked the ramp as a gender neutral model in Africa. How was the experience there?
The first time I walked as a gender neutral model was in Africa at the Cape Town Fashion Week.
After Cape Town, my next assignment was in Slovakia. I firmly believe that we become what we think.
I consciously try to have a positive frame of mind and thereby have never experienced any kind of hostility.
Indian fashion designers you would love to walk for?
Manish Malhotra.
What does fashion mean to you?
I don't remember a time when I was not interested in fashion. Even as a child, I loved dressing up.
I have always loved wearing unisex clothes.
I prefer simple fashion clothes of women.
Which designers will you be walking for at LFW?
A lot of them.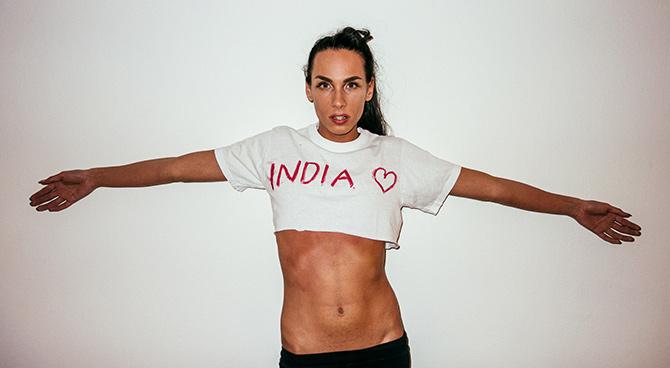 IMAGE: Petr feels he looks strange wearing male's clothes on a regular basis.
Who inspires you?
Carmen Dell'Orefice, for me, is the real queen of the modelling world. She is one person in the fashion industry who I really admire.
Advice to aspiring models? Is there a message you want to send out to gender neutral models who are struggling to break free?
My message is simple: Be yourself!
Be who you really are and do what you like.
Believing in yourself is the biggest gift you can give yourself.