We'd asked you, dear readers to share your love stories with us.
Shivalika Patel tells us how she got married to her school sweetheart.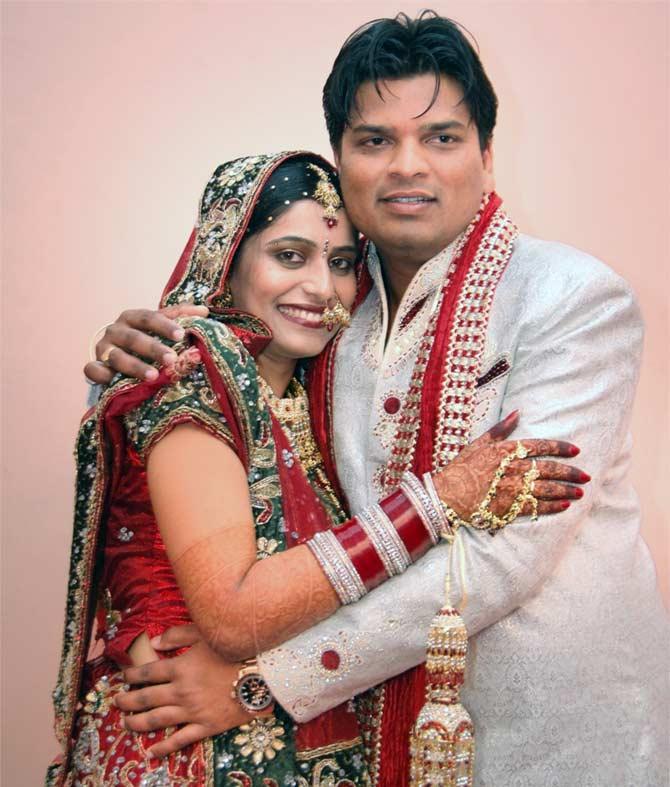 Our love story began in 2003, but it materialised in 2011.
Vipul (my husband) was a very shy, calm and of course, a good looking boy, whom I had noticed in the school I was newly admitted to.
After a few weeks of feeling butterflies in the stomach, I approached him for friendship. And he gave a nod.
Couple of weeks later, he asked me if I could be his girlfriend.
He was just a crush for me at that point. But he made me realise that it was true love and that too at first sight.
After several ups and downs like any regular school love story, I broke up with him in 3 to 4 months and moved on.
Eight years later, my dad suddenly passed away and I had to take up the responsibilities as I was the eldest child.
Amidst all of this, a common friend of ours played cupid and we got in touch.
He called me, and I realised he was still waiting for me.
I had been rejecting him for eight years. Whenever he called me, I avoided his calls. What surprised me was his patience over these years.
The matter was taken to my mother. Surprisingly, she was happy to know that Vipul was the same guy who she'd wished to be my partner (She'd met him at one of my birthday parties).
We got married on February 17, 2012 and welcomed our angel Sakshi in 2013.
Vipul has been the best partner. He isn't one of those typical husbands who is over-protective about his wife.
He has been the only person, who, after my mother, knows me inside out.