The actor helped feed over 800 people with Oscars leftover food. Read on to find out how she did it...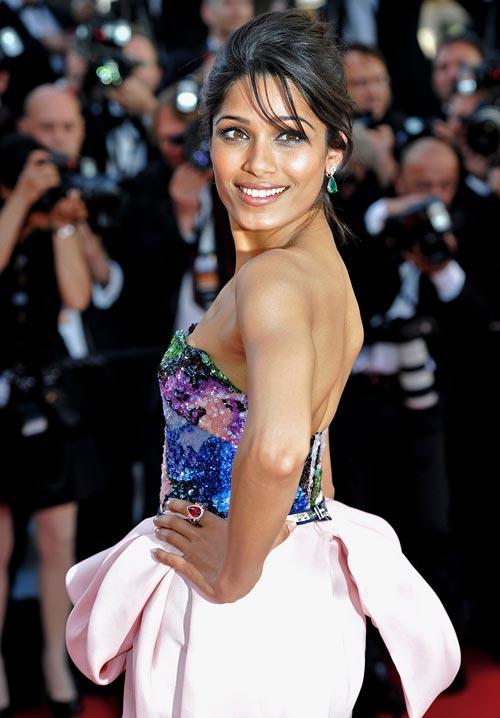 Photograph:

Gareth Cattermole/Getty Images
Actress Freida Pinto ensured the leftover food from the several parties organised over the Oscars weekend did not go waste and was redistributed to over 800 residents.
The 32-year-old actress was part of an initiative by the food technology company Copia, based in San Fransisco, under which the excess food was utilised in an effective manner and provided to the needy.
The Slumdog Millionaire star took to Instagram to announce the commendable feat.
"The stories that feed our culture has now fed OVER 800 people. Sharing excess food to feed our community is a no-brainer. Thank you @filmindependent #spiritawards @gocopia
@lamission for making this happen! #zerowaste #zerohunger #eatlikeastar," Freida wrote, along side a collage of pictures that show how the drive turned out to be a success.
In one of her earlier posts, she wrote, "Wastage isn't glamorous, feeding people is! #zerowaste #zerohunger #eatlikeastar @gocopia".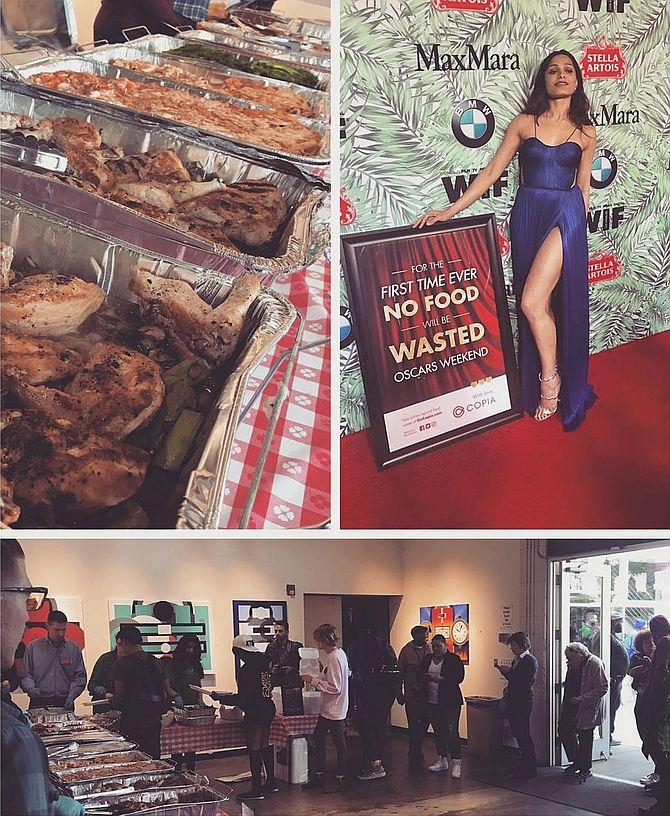 IMAGE: The food that would have otherwise been wasted was shared with the LA LGBT Center, just 5 km away from the Oscars event in Los Angeles.
Clockwise, the leftovers at the Oscars, Freida Pinto poses with the board announcing the initiative and people queuing up for the food.
Photograph: Kind courtesy Freida Pinto/Instagram
Before the Oscar craze took off, Freida announced the project on social media.
She wrote, "Weekends biggest parties to recover excess food and deliver it to communities most in need in Los Angeles.
"#zerowaste #zerohunger Because this food is too good to be wasted. Thank you Women in Film for your incredible support @hellomikeamico."