Avantika Kukreti tells us why she refuses to send her four-year-old daughter to activity classes after school.
And how boredom helps in building a child's true creativity.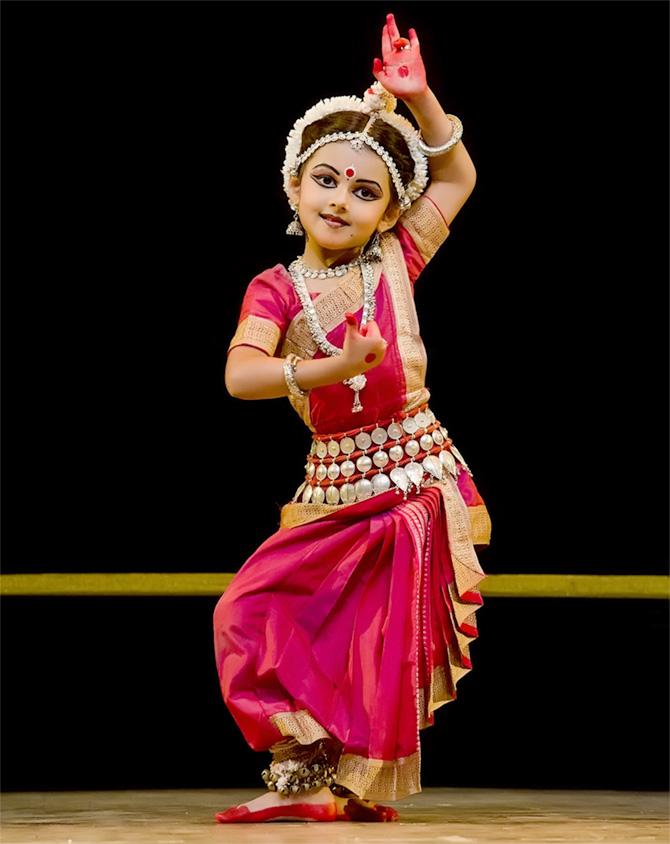 Photograph*: Augustus Binu /Flickr.com
It's a race out there! Yes, literally!
That's what I feel when I see four-year-olds walking into my Kathak dance class, a traditional dance form that requires a considerable amount of practice wearing ghungroos (brass bell bracelets) on your feet. And believe me when I say this, the ghungroos can be quite heavy.
Now just imagine the kind of weight their little feet have to bear in every dance class.
But is it really necessary?
Is a four-year-old big enough to learn the nuances of a classical dance form?
And it's not just Kathak. Abacus, Bollywood dancing, phonetics, drawing, piano classes, skating, and swimming -- you name it and there's a class for it at your neighbourhood centre or mall.
Add to it the competition among your other mommy friends and you also decide to follow suit just to show that their child is also attending the most-talked about activity in town.
While you are not wrong when you say that you want the best for your child, as a parent it is your responsibility to analyse whether it is really required or not.
I am really fond of dancing and naturally my daughter also has a flair for it, but does that mean that I send my daughter to a dance class if she does not want to go to one.
And, it's not that I have not wanted to. But, I feel she's not ready for it yet.
Why boredom is good for your child
Even psychologists and child development experts say that 'over-scheduling children during the summer is unnecessary' and could ultimately keep kids from discovering what truly interests them.
"Your role as a parent is to prepare children to take their place in society. Being an adult means occupying yourself and filling up your leisure time in a way that will make you happy.
"If parents spend all their time filling up their child's spare time, then the child's never going to learn to do this for themselves," says Lyn Fry, a child psychologist in London in an article to popular website Quartz.

Other child development experts also believe that if you are sending your child to extra-curricular classes after school to kill his boredom, then you're wrong, as boredom is crucial for developing 'internal stimulus', which then allows true creativity.
Besides the above reasons, four and five-year-olds are too young to understand the intricacies of a dance form or to grasp the nuances of painting.
Here are a few things you should consider before enrolling your child into an activity class.
1. Understand that your child is too young
If your child is so small that he can't even stand at one place for five minutes, understand that he would not be able to sit still in a drawing class.
2. Never pressurise your child
Never ever force your child to do something he is not fond of, just because everybody else in the building/society is going for it.
Make a list of things your child likes to do and then observe which one s/he is truly interested in.
So you might feel that your kid likes drawing, but may be dance is what interests him/her.
3. Don't be in a hurry
I myself feel guilty when I ask my daughter to 'hurry up' as kids should never be rushed into anything.
Always remember, your kiddo's childhood would not be forever and he won't be as carefree as he is when he grows up.
Let your child laze around and roll over mud doing nothing at all as that is something he enjoys doing.
If you force your kid to do something s/he does not like, s/he would perhaps develop an aversion for it.
As a parent, your biggest worry should not be if your child is not disciplined.
You should be worried if your child is not playing and running amok. Because that's what small children are supposed to do.
And, as a mother you should be the last person to stop him from doing that.
*Lead image used for representational purpose.
ALSO SEE
'It is the parent's expectations that kill the child'