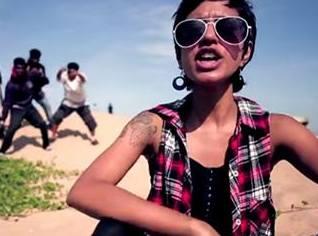 Sofia Ashraf's video Kodaikanal Won't, slamming Hindustan Unilever for alleged 'mercury poisoning,' has gone viral with 25,000 online petitioners demanding that the multinational clean up the mess as well as compensate those who worked at its thermometer factory in Kodaikanal.
Prasanna D Zore/Rediff.com spoke to the singer.
She gave up Islam when she was 22. The very next year, at 23, she decided to move to 'Bombay' because "It was one of those times when you just need to stand up and take your life in your own hands."
On both occasions Sofia's parents, two very "orthodox Muslims," were not happy. "When I left home it was not that I was asking them for permission. It was like informing them that I was moving to Bombay," she says.
"While they were unhappy with my decisions they believed in my personal rights," she says about her parents, who allowed Sofia to pursue her interests.
Now, at 28, Sofia has created a sensation online by taking on the might of Hindustan Unilever by espousing the cause of workers who have allegedly suffered from mercury poisoning from Hindustan Unilever's thermometer factory in Kodaikanal.
Though the factory was closed down in 2001 in this 'Princess of hill stations', workers allege that the mercury is taking a toll on their health and demanding a clean up of the soil as well as compensation from HUL for those suffering from 'mercury poisoning.'
Kodaikanal Won't, written and sung by Sofia, also has an online petition, which Sofia says has been signed by 25,000 people in support of the workers.
Prasanna D Zore/Rediff.com asked Sofia about how the song came about, the social causes close to her heart, and how she plans to use her talent to make a career.
What made you rap Kodaikanal Won't?
For the last eight years I have been a part of Vettiver Collective, a group that advocates environmental and human rights issues. They have been fighting HUL over the Kodaikanal issue for quite some time now.
They have been associated with the Kodai Workers Association. The NGOs, spearheading this campaign, asked if I could do a song on this because I had performed for them before.
I like to rap about the causes that I believe in.
When they first approached me I was working with O&M (Ogilvy & Mather, the well-known ad agency) so I didn't take up the project then.
After doing a lot of independent research I felt this cause needed to be taken up and since I had anyways put in my papers at O&M I agreed to do the song for those fighting the mercury poisoning caused because of HUL's thermometer factory in Kodaikanal.
My last day at O&M was July 30 and the song was released on July 31.
Have you always been rapping about social causes?
I have rapped about a lot of social and environmental causes, but the Kodaikanal Won't song has got a lot of traction. Primarily, I have always been associated with this Collective and they have a wonderful initiative called 'Justice Rocks', a concept very close to my heart. Every year they have a rock show that espouses such causes.
While every rock show has a sponsor that the programme sings encomiums about, what happens with Justice Rocks is that they call their rock shows 'unsponsored'. The 'unsponsor' that they pick is a big corporate or an entity that has done something bad or impacted the environment or human lives and the entire rock show exposes the wrongdoings of that coroporate.
The first year's Justice Rocks was 'unsponsored' by Dow Chemicals which took over Union Carbide in Bhopal, a company responsible for creating killing several residents of Bhopal.
Another year we 'unsponsored' the Tamil Nadu Electricity Board for their plans to set up nuclear plants instead of preventing leakage of electricity during transmission, converting Tamil Nadu into an 'electricity deficit' state.
Another year we 'unsponsored' moral policing by people of various religions against the backdrop of a fatwa passed against a Kashmiri rock band.
So through Justice Rocks I have been rapping on issues that are close to my heart.
I know I have been labelled as rapper, but I am not a rapper at all. I like to write more than rap.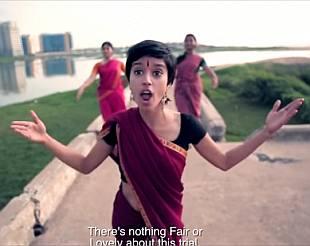 Have you been to Kodaikanal and met the people who are suffering because of the alleged mercury poisoning by HUL's thermometer factory?
I have met the factory workers who are suffering because of mercury poisoning. I have been to Kodaikanal earlier, but haven't visited the factory.
Who composed the music and who wrote the lyrics for Kodaikanal Won't?
We decided to pick a popular song and do a cover of it with great lyrics. We realised that if we were to render an original composition the attention might go away from the issue at hand, which is mercury poisoning.
So, we decided to take a famous song which people would already know the tune and pay attention to the lyrics. So, we took Anaconda by Nicky Minaj for which I wrote the lyrics and rapped.
Since Kodaikanal Won't went viral have you got any word from HUL since a lot of tweeters have tagged Unilever head Paul Polson in their tweets with the video? Any pressure from them to withdraw the video?
No pressure at all, but HUL released a statement saying they shut down the factory (in 2001) because they are a responsible corporate entity. Actually the factory was made to shut down (by the Tamil Nadu Pollution Control Board). They are maintaining that the workers were not showing signs of adverse health effects because of working in their factory, but I have met these workers, seen them, we have photographic evidence.
What did you see? Tell us about how mercury poisoning has affected their health.
I have seen workers with strange growth on their faces. Now, since mercury has percolated into water we saw young boys with facial deformities, deformed ears.
I also met a woman who was working in this factory who told me that they didn't have enough safety precautions and they didn't know about the adverse effects of mercury and she handled mercury and she has delivered three still-born babies.
And she attributed it to mercury poisoning?
Yes.
Did she go to HUL for compensation?
Yes. That's what the fight is about. These people, as part of the Kodai Workers Association had approached HUL for compensation for what's happening there since 2001. Now, health is a very tricky thing. It (the blame for adverse health effects) can be shifted one way or the other. It can be said that these deformities or still-born babies are the effects of mercury poisoning or just other circumstances.
HUL has attributed this to 'circumstance', a word that I am using, but what HUL is saying is that these adverse health effects are not because of mercury poisoning.
A study done by industrial scientists, who went to the factory site in 2011, concluded that mercury poisoning has happened.
Now that you are no longer with O&M, what are you working on? How do you plan to earn a living?
My original plan was to take a small break, visit Chennai, and work on my writing a little bit. I am a writer first, a rapper later.
I want to look at YouTube as a medium and do content creation for YouTube.
Do you plan to create content only for social causes or have any plans of monetising your content?
YouTube content will be monetised. If I do anything for social causes I will not monetise it.
You said you like to write more than rapping. Which writers have influenced you?
Neil Gaiman influenced me because he gives a lot of gyaan on writing. My favourite Neil Gaiman quote, which helps me a lot, is 'I learned to write by writing'. If you want to be a writer, you write.
What books are on your must read list?
One book that I absolutely loved is Siddhartha by Hermann Hesse. This is a book which every youth in India completely relates to because when I tell the story to someone they are like, 'Oh my god, this is my life.'
My other favourite book is The Hitchhikers Guide to the Galaxy.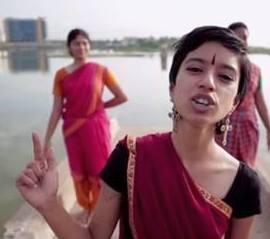 Tell us something about your career, your college life...
I was born and brought up in Chennai. I grew up in a very orthodox Muslim household. I started rapping in college. Honestly, I never thought I will become a rapper ever in my life (laughs). It is something I do because I enjoy it.
I did my undergrad in interior designing and decor from the Justice Basheer Ahmed Sayeed College for Women. I did my postgrad from Stella Maris College in graphic design. Then on a lark I decided to leave Chennai and move to Bombay in 2010 because I wanted a new experience in life.
Here, I became a copywriter with O&M for about five years. Before that I did event management, music, theatre, dubbed for animation movies, choreography, I was also creating cards...
Was that for sustenance?
Very rarely have I worked for sustenance. I did these jobs because I enjoyed doing them. Yes, I did get paid, but then I enjoyed doing all these things.
I will not actively seek creating social awareness or campaign for social causes. If there's a cause that comes my way about which I feel I want to talk about, I will do it.
I want to separate the way I make money and social causes that I support. I don't see any merit in making money out of social causes.
What are the social causes closest to your heart?
Video Courtesy: jhatkaa.org
Dalit rights and women's rights. I feel the strongest for these two causes. I read every day about the horrendous, horrendous articles about these two issues and really wish to change the way Dalits and women are looked down in India. These two causes make me move out of the comfort of my house and do something.
Did your parents oppose you when you started rapping or decided to move on Mumbai on your own?
When I rapped, they were actually very supportive. My mother completely supported it. Of course, they don't completely condone it or are very excited about it, but they didn't stop me from doing what I wanted to do.
My mother always encouraged me to do things that I strongly believe in.
When I left home it was not I was asking them for permission. It was like informing them that I was moving to Bombay. It was one of those times when you just need to stand up and take your life in your own hands.
How do you feel being a Muslim in India at a time when there are controversies around Islam?
I gave up Islam when I was 22, but being a Muslim for those years and having studied Islam I can tell you that it is a beautiful religion.
Why did you give it up?
I gave it up at a time when I was reading a lot of history and philosophy and world religions and after reading Islam from a historical perspective I just got a different perspective and my old beliefs stopped making sense to me.
I needed to create a new set of beliefs for myself and have my identity based on these beliefs.
What are your views on banning porn on the Internet?
I think this is ridiculous. Even the high courts and Supreme Court has observed that whatever a man does behind the four walls should not be curtailed. The problem with this country is we haven't legalised and institutionalised a lot of things that we ban.
Like prostitution?
Yeah. If you look at Amsterdam, the women (commercial sex workers) have rights and security. In India we are just closing our eyes and pretending that it does not exist.
Every city has a red light area; it is the world's oldest profession. If you think it doesn't exist, then you are an idiot.
If we know these things are real, we must institutionalise them, legalise them and give them the weight of law so that there is no misuse.
Similarly, legalise the porn industry instead of banning it.
I think in a film, if you can fake love which is such an intimate act, what's wrong with faking an orgasm?
Your message for India's youth...
(Laughs) I think India's youth already know what they are doing. I don't think they need a message. I have met so many young, inspiring, amazing people, I think this country is on the brink of a revolution.
The youth are doing a lot of revolutionary right things on the ground as well as on social media.
I don't need to give a message to them.
Any message for Unilever?
Unilever should realise that humans are not objects. They have life and emotions. We are appealing to people at Unilever, who are humans like you and I, to just clean up the mess.
These are people with real problems; meet them and you will understand their problems.
How many people have signed your petition online?
We have almost hit the target of 25,000 online petitions.
The petition demands two things from HUL:
Clean up the mess and
Compensate those who have suffered because of mercury poisoning