A 5,000 song music directory of Hindi film classics in a retro avatar, says Abhik Sen.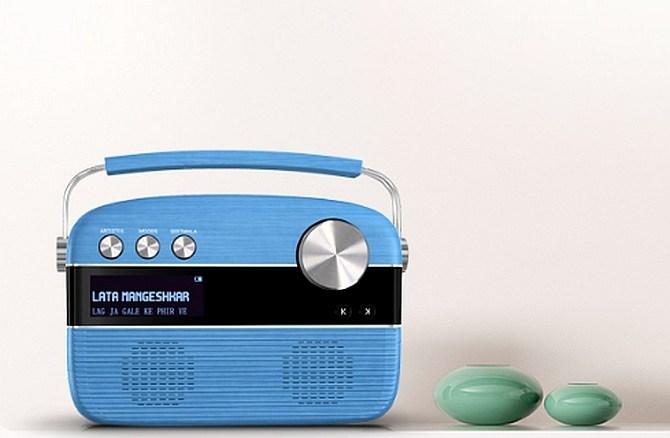 What would you do if someone gave you access to 50 years' worth of Geetmala?
Or a timeless collection of Hindi film classics from greats such as S D Burman, Mohammed Rafi, Mukesh, Lata Mangeshkar, Talat Mahmood, Kishore Kumar and R D Burman, among others.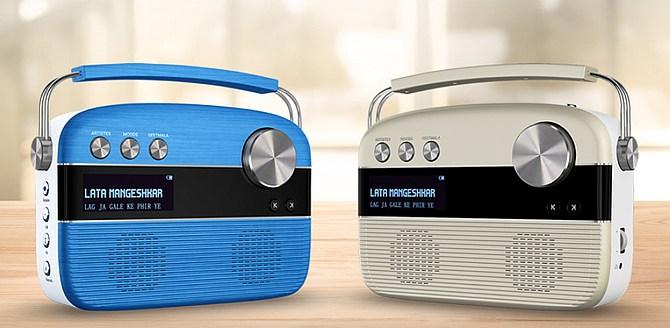 All this in a retro package like the transistor radios of yore with a large tuning knob. That's Carvaan for you.
The 5,000 in-built songs can be classified based on who sung it, the music director, lyricist or even mood.
If you're new to the genre, or would like a guided tour in discovering everlasting Hindi tunes, try Geetmala's timeless collection.
There's also a headphones socket for private listening, or if you would like to connect to an external amplifier.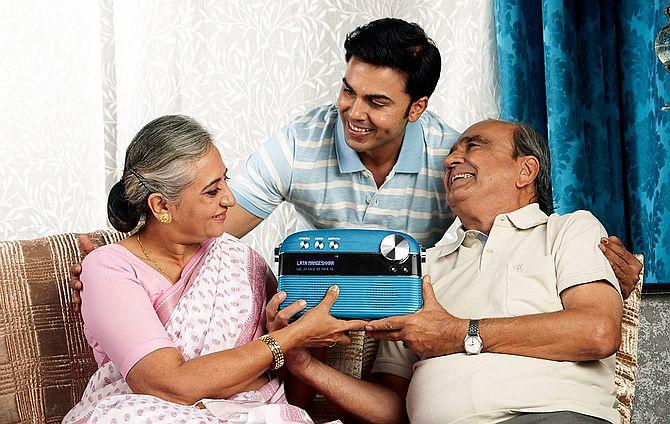 The sound is as it used to be on transistor radios -- warm, but not too loud; clear, but not too sharp. But then, most recordings are from a different era.
And if you like the old songs along with the new, no sweat. It has a very capable FM tuner a USB slot and Bluetooth.
Battery life is rated at five hours on a single charge.
Available in white and blue colours, it is extremely easy to use and the Saregama website promises a one-year warranty and doorstep support.
It is for you if you are a Hindi movie buff. I have ordered mine already.