The actor can't stop gushing about the special bond she shares with her tiny tot!
Video by Afsar Dayatar/Rediff.com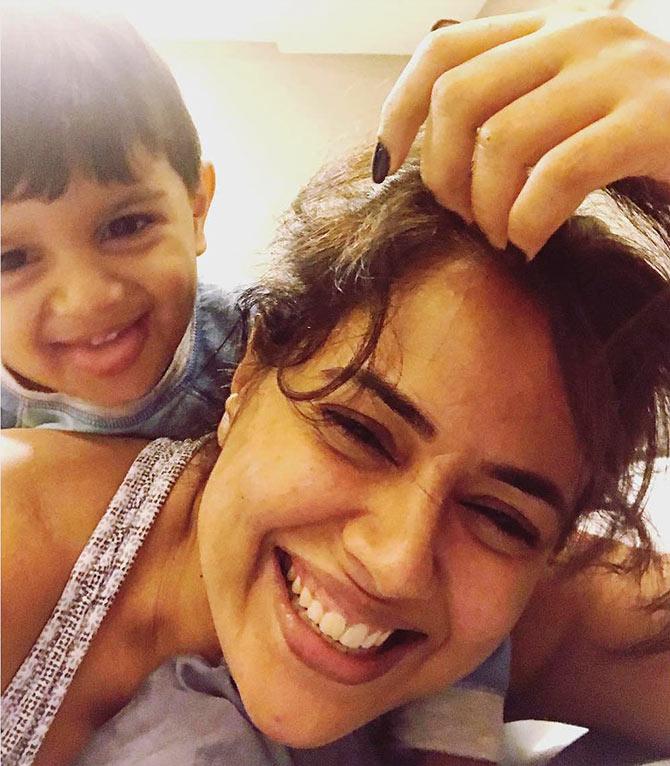 'My cutest alarm clock! Morning masti is always a great way to start the day especially when it's so cold (by mumbai standards) and it's so cosy, lazy and toasty!'
All photographs: Kind courtesy Sameera Reddy/Instagram
It's been two years since Sameera Reddy and hubby Akshai Varde welcomed a little baby boy into their lives.
The actor, who made a rare public appearance at the Reebok India's Fit To Fight Awards held in Mumbai, couldn't stop gushing about her two-year-old.
"The only change in my life is that I have become a mother and I was very busy with mommyhood," she said at the awards.
"Slowly, slowly I am coming back to see all your faces. I missed you all (the media)," she added revealing that it was her first outing after having a child.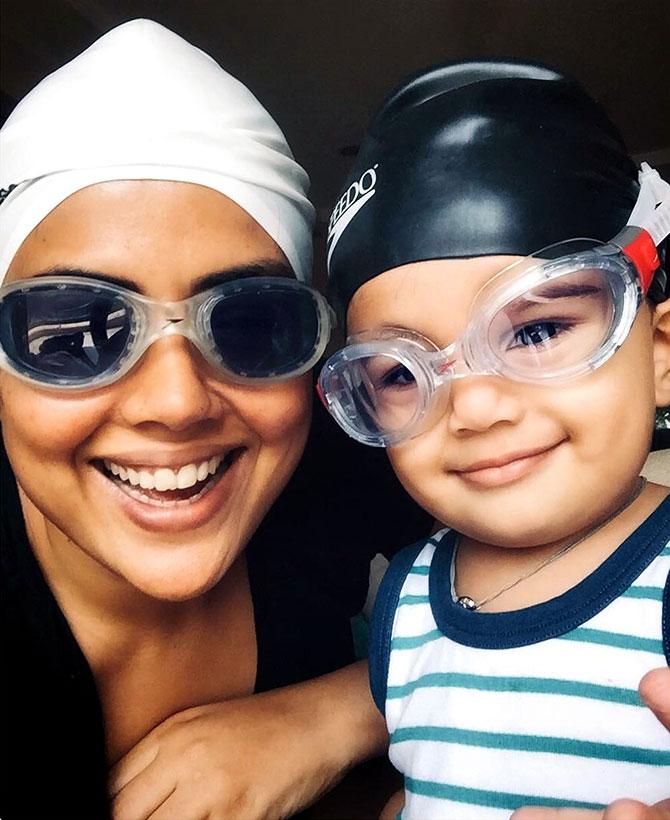 'This for me is such an ultimate mommy moment ! Monkeying around with our swim gear and looking absolutely silly! We put Hans in the pool when he was just 3 months old and he loved it. Babies are just so fearless. It's contagious.' ❤️
It's clear that Sameera is totally loving the new phase in her life.
'I used to take myself so seriously before and now it's so refreshing to let loose and just be!' she wrote on Instagram.
She calls her little one the cutest alarm clock. 'Funnily enough I can't remember how it was before this monkey came into our lives. Now I spring out of bed quite happily.
'Plus I have no choice with him singing songs to wake me up. Life changes in a good way! So grateful,' she added on the photo-sharing social media site.
WATCH: Sameera Reddy talk about the new phase in her life