The O-Shot is used to stimulate the vagina and treat sexual dysfunction in women.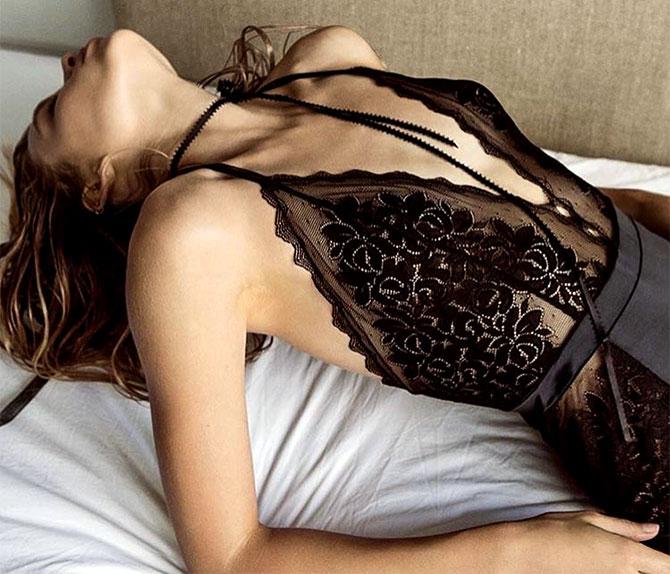 For far too long, women who were not able to achieve an orgasm had been either putting up with it or faking one. But would you consider orgasm shots that promise you a better and stronger arousal?
As bizarre as it may sound, a new treatment, popularly known as the O-Shot, when administered promises to increase sexual pleasure and makes the vagina more sensitive.
How do orgasm shots work?
O-Shot is an abbreviation of Orgasm Shot. It is a non-surgical treatment which is administered through an injection. The shot was invented by US based Dr Charles Runels.
Doctors who have administered the shot in the UK report that the patients experienced greater arousal and multiple orgasms.
The injection takes about 40 minutes to be administered.
Are orgasm shots available In India?
But if you thought that this shot is only available abroad, you are wrong.
Senior consultant plastic and cosmetic surgeon, Dr Anup Dhir at Apollo Hospital in Delhi, talks about the new O-Shot and explains how it works.
Dr Dhir says, "Approximately 40 percent of females have psychological distress from female sexual dysfunction and very few seek medical help.
Orgasmic disorder is quite common and now it can be improved with O-shot."
On how the O-Shot acts, Dr Dhir, says, "The O-Shot, or "orgasm shot," is used to treat sexual dysfunction in women and stimulate the vagina to aid in achieving orgasm.
"Platelet-rich plasma (PRP) is extracted from the patient's blood and injected into an area near the clitoris and inside the vagina. The shot works by using platelets containing the patient's own blood from their arm. This is then put in a centrifuge which produces Platelet Rich Plasma (PRP).
"It is injected into specific areas of the vagina, and patients can just have one shot or come back for more which will build on the existing PRP."
The goal is to stimulate the growth of new cells and make the injected areas more sensitive. The effects last about one year.
There are stronger and more frequent orgasms, increased natural lubrication and greater arousal after having the procedure.
It takes less than an hour under local anesthetic and the patient can walk home post treatment.
A new sex fad
The new treatment definitely is bound to raise eyebrows as it once again pushes the natural act of sex into a mechanical category where orgasms are achieved with medical intervention.
However, we would say that it may be fun to discover newer advances in medicine, the best sex is natural sex.
Try to stimulate your partner with lots of talk and foreplay and unless you suffer from a known medical condition that restricts you, there should be no need to attempt extreme procedures.
Disclaimer: It is important to consult a specialised doctor before considering any new treatment
Lead image used for representational purposes only. Image: victorialee/Instagram.