A generation born post-2000, a cohort of over 470 million people, will increasingly define everything from products to politics of this country.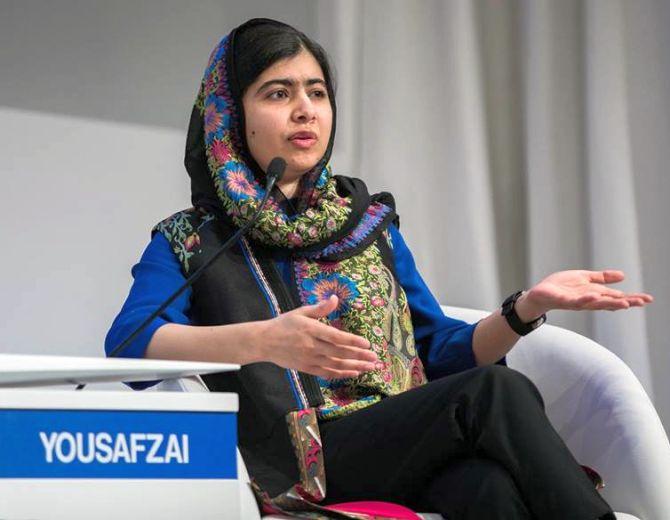 A new demographic cohort, a generation of young -- referred to as Generation Z or Gen Zers -- is already upon us.
Loosely defined as those born starting 2001 (though some studies take 1995/1996 as the starting point), a huge cohort that is coming of age now will define markets and polity alike in the decades to come.

By next year, almost a third of the 7.7 billion people on this planet will be Gen Zers, ahead of millennials (people born between 1980 and early 2000s), according to a recent Bloomberg analysis of United Nations population data.
India will have 472 million Gen Zers in 2019, compared to China's 312 million.
The first flush of this generation, nearing or around their 20s now, is ready to join college, workforce and vote for the first time next year.
What are the Indian Gen Zers' world view, needs, attitudes, fears, aspirations and mindsets?
Though rich data and qualitative analysis is available on Gen Zers in developed markets, not much is known about this generation in India.
Beyond the broad numbers, here are four broad characteristics, collated from disparate sources:
Independent, yes, but not a rebel
In a year-old global study of Gen Zers by the UK-based Varkey Foundation, the most important personal value for young people in India is 'helping the family'.
Good relationship with the family also comes out as one of the top reasons determining their happiness, just next to being physically and mentally healthy.
Even when this generation thinks about factors deemed most important about the future, the family comes right at the top, miles ahead of second most important factor, health.
Gen Zers' strong family moorings -- much like the millennials and generations before them -- will continue to guide marketers and policy makers to tailor products and programmes that find traction with this lot.
True digital natives
Advertising agency Oglivy's head of global strategy, Ryan O'Connell, hit the nail on the head when he told CMO magazine recently that, 'The most defining aspect of this generation is that they have no concept of what the world was like before the internet.
''Pre-internet' is their equivalent of 'Before Christ': It's unfathomable, ancient and archaic to them.'

Even the generation before them, the millennials, were tech-savvy, but Gen Zers are truly the first digital natives.
Google, Facebook, YouTube, iPhone, WhatsApp, Twitter and Netflix were launched just at the time they were born or taking baby-steps.
The culture of technology everywhere has shaped this generation like none before.
And this has profound implications on how this has changed their approach towards information, education, entertainment, services, and even personal relationships.
They are agnostic to digital/real world differences and as WP Engine CMO, Mary Ellen Dugan, puts it in the same CMO piece: 'Their digital experience is their human experience.
'Where prior generations see function or utility (in technology and internet), Gen Z sees fun, connection and emotion.'
Apolitical, not really
This generation of teenagers and 20-somethings has grown up amidst big global events such as the 2008 financial crisis, continuing war on terror, hardening of national borders, the retreat of globalisation and of late, the rise of populism across the world.
Far from being apolitical, Gen Zers are engaged citizens with strong views on everything from violence, gender issues, race to same-sex relationships.
According to the Varkey study, almost half of all Indian Gen Zers support same-sex marriage even when it is currently illegal.
And violence is one of the main worries for young Indians, highest among 20 countries in the study that includes Nigeria, Turkey and Indonesia.
Surely, their beliefs and perceptions will colour their political perceptions when they go out to vote for the first time in 2019!
Skill hungry
That they sit on an unparalleled opportunity provided by huge advancements in computing and networking is not lost on Gen Zers.
Equally, the continuing erosion of government-provided social security benefits in advanced countries and the redundancies brought by technology make developing skills the most important factor for future career growth for this cohort.
They may just be finishing school, but Indian Gen Zers are second, globally, after Japan, in thinking acquiring skills is the only way out for job/career growth, according to the Varkey report.
And such is their faith in education, that their biggest hope for the future is hinged on more people being educated around the world, just next to technological advancements.