To make a date fun and novel, ideally you must choose a partner from another generation, says Solene Paillet.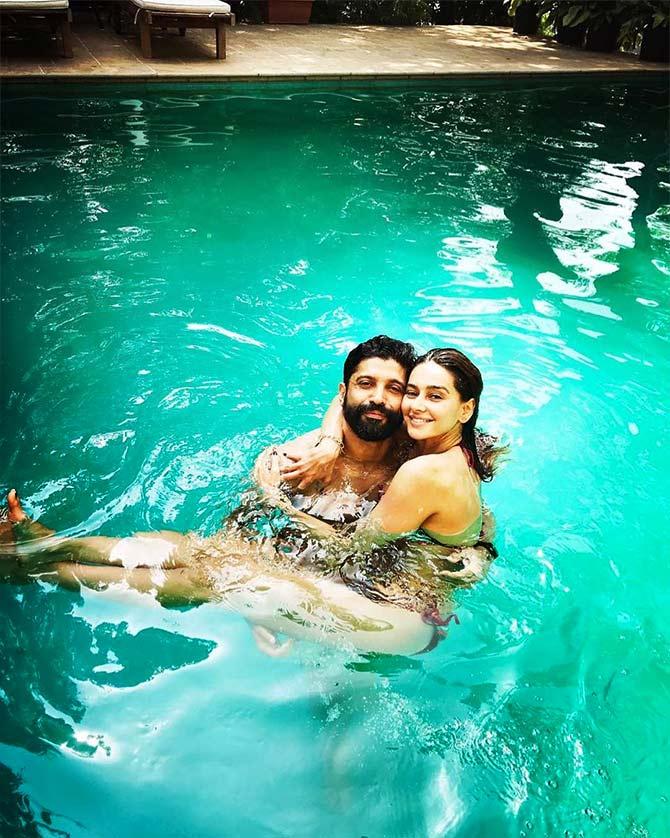 Dating is fun regardless of a person's age.
Today, there are men and even women who date in their 50s. And many look forward to a date with the same feeling of excitement they had when they were much younger.
While the institution of marriage may not be as hallowed as it had been a few decades ago, dating is more popular than ever.
Since the growth of the internet, dating has come online. More people are dating those they met online than ever before.
This is not a trend; online dating is how more and more relationships will be forged in the decades ahead.
There are a few ways to improve the chances that date with someone a person meets online will be spectacular.
Here are some tips you could keep in mind:
1. Use a reliable dating site
The online world is nearly as chaotic and sometimes scary as the real one.
This chaos and scariness extend to dating sites as well.
Many dating sites have sprung up over the past few years.
Yet a huge number of them are unreliable, stalked by people with questionable motives, only interested in making money, populated by people with fake profiles, and/or not designed to find partners who are ideal for each other.
One of the ways to find an ideal date online is by using a reliable dating site.
There are too many dating sites that entice people by telling them a large number of men or women would want to meet them if only they opted for a paid subscription after which they would be contacted directly by others.
This is almost always a lie and meant to dupe users into taking a paid subscription.
Examples of distressing experience in online dating abound, and the surest way to making sure one has a pleasant experience in online dating is by using a reliable dating site.
2. Pay close attention to profiles
Just as in real life, a person who takes care of their appearance is more likely to be a good person; in the virtual world, a person who creates a noteworthy profile is likely to be a good person.
Meeting the right person online takes effort and only those who take the time to create an attractive and thoughtful profile should be considered potential dates.
One of the surest ways of meeting such people is by scanning their profile and photos. When everything seems bright and sunny, take the next step.
3. Likes and dislikes matters
Looks fade as people age. People over the age of 40 discover they would rather spend time with those who they have much in common than with those deemed physically attractive.
Many who are even much younger discover that a relationship with someone with the same taste in music, fashion, or cinema is a sure-fire recipe for a great time.
To make sure a date has the best possible chance of success; people need to chat up with potential partners online to discover how much they have in common.
4. Get to know the person well
Nothing is worse than going on an actual date and being disappointed by the sight of the date.
A date is meant to be fun; flirty, filled with chemistry, and sometimes even passion, yet when the sight of a person for the first time is a letdown, a date may be doomed before it even begins.
This is why it's important to chat with a potential date before meeting in real life.
Knowing each other's likes, dislikes, tendencies, even sexual preferences before a meeting is a great way to kick off a real-life date.
5. Education matters
Before two bodies meet, minds must first.
Just as most people are friends with those who earn as much as they do or with those who are similarly educated, online dating is more successful when those having similar educational qualifications meet.
While a well-educated person is likely to be a better match, sometimes it's exciting to take the plunge and find a date who is completely your opposite, like yin and yang.
For instance, a well-educated women lawyer who spends her workday immersed in legal affairs, may enjoy an affair with a carpenter who works all day with his hands.
Such meetings are commonplace and made possible largely because of online dating sites.
In matter of the heart, sometimes is wise to throw caution to the wind.
6. Is age just a number?
Most men in their late teens or early 20s fantasise about dating older women just as many young women fantasise about dating an older man.
Such pairing is made possible by online dating.
Dating sites present people opportunities to transform their deepest fantasies into a reality.
So while many women may not admit they secretly want to date an older man, many do, and dating sites provide them the opportunity to bring out this side of themselves.
To make a date fun, it may be necessary to pick a partner who is different from you, in terms of age.
A young man may not easily approach a middle-aged woman in India in person, yet, the online dating world presents this opportunity.
To make a date fun and novel, ideally you must choose a partner from another generation.
7. Understand each other's fetishes
Likes and dislikes are important when choosing a partner, however, when two people understand what turns each other on, a date between them will be off with a bang.
So to have an ideal first date, it may necessary to delve into each other's fantasies and preferences before meeting. This way a real-life date will be playful, fun, and sizzle with chemistry.
Solene Paillet is marketing specialist, Gleeden, a discreet extramarital dating site for women.