Short trips can be made to interesting places at 15 to 20 per cent lower prices.
Priya Nair finds out more.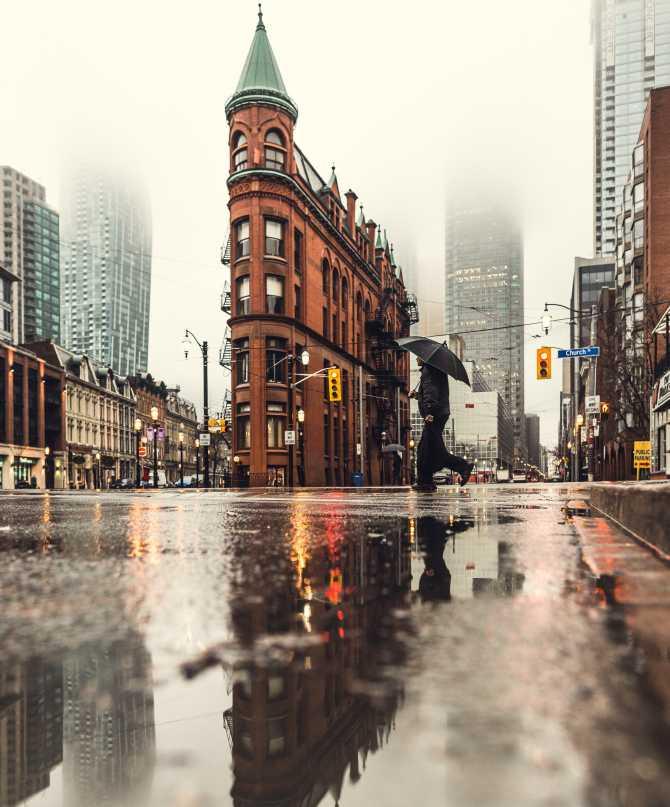 There are two longish weekends this monsoon -- August 12-15 and August 25-27 -- when one can go for holidays.
All these days include weekends clubbed with, either a bank holiday or a festival and of course, the Independence Day on August 15.
And the best part: Costs for travelling will be 15 to 20 per cent lower than the peak seasons.
For those tired of the energy-sapping heat in Mumbai, Delhi and other cities, the monsoons will be a good break.
For travel enthusiasts, the monsoon is the season to travel to scenic locales, enjoy waterfalls and also get their fill of activities like trekking, cycling, camping etc.
Those looking to get away from the hectic pace of everyday life can look at resorts that offer special monsoon packages such as Ayurvedic massages, etc.
Why monsoon travel is popular
According to Neelu Singh, CEO and Director, Ezeego1, monsoon travel is primarily aimed at rejuvenation and relaxation which follows the hectic and exhausting long summer holidays.
"Families generally keep it short for three to four days and make the most of discounts and off season offers thrown in by hotels and luxury resorts. While 70 per cent of our bookings consist of domestic destinations during monsoons, short haul destinations like South East Asia, Mauritius and Dubai still see decent bookings during this season," she says.
Travellers can save approximately 10 to 15 per cent on the overall package in comparison to peak season rates, as both travel operators and airlines offer deals to offset their distressed inventory, points out Rajeev Kale, President and Country head-Leisure Travel, MICE-Thomas Cook.
"We are seeing strong uptake for short getaways, extended weekend breaks; self-drive trips and outdoor-adventure trips with family and friends," he says.
And there seems to be a good growth of over 15 per cent in sales in monsoon holiday packages over last year because prices are lower than summer and tour operators offer additional discounts too, says Amod Thatte -- Head Product, Contracting & Innovation, SOTC Travel.
Popular destinations and monsoon activities
Some of the activities popular in monsoon include trekking, camping, wellness getaways and night forest trails, says Karan Anand, head, relationships, Cox & Kings.
"DINKs (Dual Income, No Kids) and youth form the majority who constitute at least 80 per cent of the travellers during this season," he says.
Since monsoon travel is all about connecting with nature, tourists prefer activities like camping in dense forests, nature trailing, trekking, river rafting, bird watching, etc says Singh.
Some popular locales are Goa, Ooty, Kodaikanal, the Kerala backwaters, the rainforest areas of Waynad, Coorg, the Maldives, the Andamans, Uttarakhand, Manali, Shimla, Nainital, Corbett, Kashmir, the Himalayan ranges.
Some off-beat destinations include Chamba, Dharamsala and in the North; Odisha in the East, and Meghalaya and Sikkim in the North-east.
The preferred short haul international destinations are Singapore, Sri Lanka, Malaysia, Thailand, Bali; Dubai-Abu Dhabi and Mauritius.
Conditions to keep in mind
"Travellers looking at travelling to a particular property should book in time as these offers are exclusive and only for a limited time frame," says Singh of Ezeego1.
Since many of the sightseeing places could be shut during heavy rainfall, confirm from the hotel or the travel agency as to what kind of activities/sightseeing will be available during the rains and indoors activities/services offered by the hotels.
Though the opportunity for cost savings is one of the greatest advantages of travelling during the monsoon, travellers also need to take certain precautions, such as insurance.
"We recommend purchasing travel insurance in case inclement weather disrupts your trip," says Anand of Cox and Kings.
Travel insurance is also essential in case of natural calamities like landslides, turbulent weather, flooding, etc, which travellers must be prepared for in the monsoon.
"In case of flight cancellations and natural calamities, we work together with the airline and ground partners to assist our customers with rebooking options or refunds," says Kale of Thomas Cook.
Photograph: Kind courtesy unsplash.com/@matthewhenry