Homemade wines from this coffee county make for surprising experiences, discovers Nikita Puri.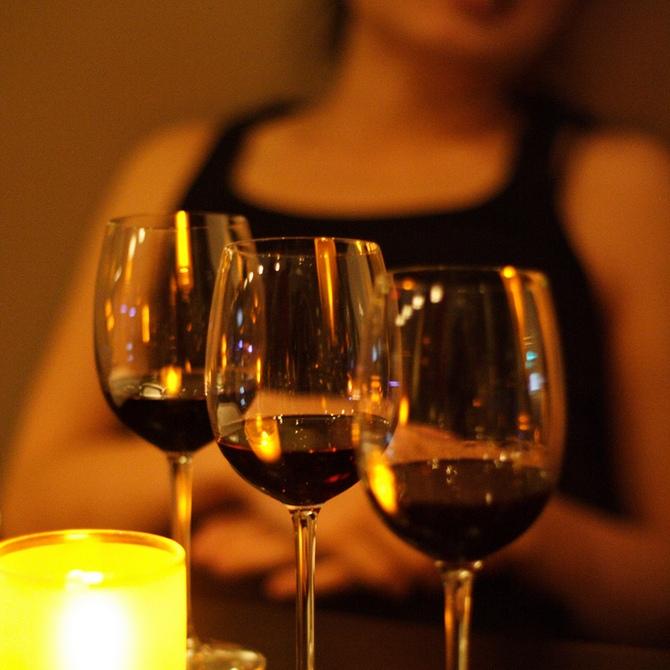 IMAGE: In the mountains of Coorg, fruit grows aplenty. Most of these go towards making variants of pickles, jams, jellies and marmalade, but homemade wines have also been a significant part of the culture here. Photograph: Kind courtesy Jing/Creative Commons
For the first few minutes after Ashith Achappa passes a few glasses with an ale-coloured beverage around, he's alternating between saying "no", and "try again".
Sitting around a bonfire in Coorg's Kushalnagar area, guests at Achappa's homestay take turns guessing the flavour of the wine their host has poured out, and this is a particularly tough round.
Tough because the drink has a gnawing familiarity to it: It's sharp and has a distinct aroma. It's like knowing you've met someone before but you're drawing a blank when it comes to the specifics.
"It's betel leaf wine," says Achappa.
"Yes, paan," exclaims a guest.
Next on the list of wines for the evening is one made of guava, another with star apple, and one with Australian fig: The fruit for these are grown on the two-and-a-half acres Achappa's family owns.
Their primary crop is coffee, which is always grown with pepper, and these trees are just good companions to coffee.
"We really aren't professional wine makers," says Achappa. "Homemade wines have just always been very popular at family functions in Coorg."
His mother Neena started experimenting with fruit wine just about three years ago, and Achappa's guests have been tasting samples ever since the first of the barrels was filtered and ready.
In the indigo and violet mountains of Coorg, fruit grows aplenty in the lush green countryside. Most of these go towards making variants of pickles, jams, jellies and marmalade, but homemade wines have also been a significant part of the culture here.
They say if you give a Coorg woman a bouquet of roses, she'll appreciate the gesture, but the moment you turn around, she'll make wine out of the petals.
It's only in the past few years that Kodavas (the people of Coorg) have begun selling homemade wines commercially, says Ricky Monnappa, the proprietor at Coorg Express which specialises in experiential trips.
"It's something that started mainly because of the popularity of homestays," he says, adding that fruit wines are also favoured for their health benefits.
A glass of ginger wine for instance, says Monnappa, helps to combat cold.
Walk into any shop, however tiny, on the outskirts of Coorg or in Madikeri (the main bus stop), or ask any homestay owner and you're likely to get a choice of flavour.
In shops, these wines are kept right alongside spices, locally-made vinegar and honey, filter coffee and homemade chocolates.
Some may print out labels for the bottles, but you'll also find handwritten and taped notes to differentiate flavours.
These wines are priced Rs 150 to Rs 300 a bottle.
"Basil, mint, bird's eye chilli, pineapple, cashew nut, hibiscus...," Aiyappa Kanganda M rattle off names when asked about the wines he offers.
The man behind Coorg Bazaar, an online shopping resource for Coorg specials, Kanganda says while spices like green cardamom and pepper can be easily flown across the country, he prefers to deliver wine only till Bengaluru. (Couriering glass bottles needs extra care, he explains.)
Bermuda grass, banana, tomato, and cumin are just some of the other flavours Kanganda has on offer: He's got a total of 40.
Back at Achappa's homestay, where one lives among fig and mango trees, he talks about how the betel leaf wine always surprises first-timers, and delves into the hits and misses from his mother's cellar.
"The fig wines have always been a hot favourite, but the jackfruit one was sour," he says, laughing.
To each his own taste.