While you plan every detail of your vacation abroad to a tee, don't forget to buy a comprehensive travel insurance plan, says Mukesh Kumar, HDFC ERGO General Insurance Company Limited. Here's why...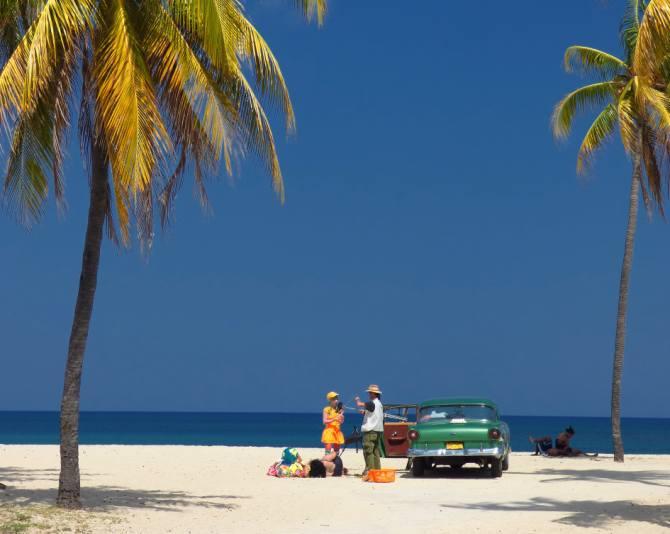 Vacations are important for all hard-working individuals -- professionals as well as businessmen. What better time than this to escape from the routine and spend quality time with family at a distant location -- away from the scorching heat and hustle-bustle of the urban life?
In fact, vacations give you a chance to unwind, relax and take a step back to explore life from a new place with a new perspective.
While vacations give you a break from routine, they also help you discover the other side of the world. Travelling, especially overseas or to an exotic destination, allows you to temporarily leave your old life behind and explore new ways of thinking and looking at the world.
Domestic travels are common for most of us and we are relatively comfortable travelling within India. However, travelling to foreign lands with family has its own set of risks.
A majority of Indians almost instinctively plan their travels -- be it a hill station within India or popular destinations such as East Asia or Europe or an exotic location in the Bahamas, British Virgin Islands or the Caribbean -- during the April-June quarter.
A lot of planning is done before selecting a holiday destination abroad -- hotels, flights, must-watch places etc. However, how to ensure that the vacation is a success?
However, in your tearing hurry of planning while attending office and performing your daily chores, there is something very important that needs your attention: Travel insurance. It is one piece of document that you should have alongside your travel tickets.
Imagine being in the middle of a medical emergency on foreign soil while on vacation.
There are various situations -- from minor ones to extreme -- when you or one of your family members might get into where medical assistance can be required while travelling abroad. There can be an illness or an accident, there can be a need to evacuate to home country or there could be a requirement to undergo a dental treatment.
The cost of medical treatment on a foreign land could be prohibitive. And as you probably know, your domestic health card will be nothing more than a piece of plastic in a foreign country. What would you do if you or a family member is stuck in such a situation?
A Comprehensive Family Floater Travel Insurance policy is what one should be looking at before embarking on an overseas vacation.
This is an insurance that is intended to cover unexpected expenses such as medical expenses, financial assistance in unexpected emergency situations, and other losses incurred while travelling abroad.
Whether you happen to lose your baggage or passport, or whether you need any kind of medical support on your trip, overseas travel insurance ensures that you get what you need. You do not need to worry about expenses all the time while travelling abroad if you have the right travel insurance on you.
A standard travel insurance covers medical costs incurred due to illness or accident including medically-necessary and prescribed emergency evacuation.
It covers outpatient, in-patient, medical aid, therapies and diagnostic tests.
Travel insurance also generally covers evacuation to the home country in the event of an epidemic or a natural calamity.
Dental emergencies are also covered under travel insurance by default. Health insurance plans generally also cover extreme situations such as funeral expenses or expenses of repatriating the remains back to India, in case of death of the insured overseas.
A Family Floater Travel Insurance works just like a Family Floater Health Insurance plan.
All members of the family travelling together can be included in a single travel insurance policy.
An individual vacationing abroad can take a Family Floater Travel Insurance that covers self, spouse and the child. Different providers may have their own terms and conditions/restrictions related to the age of the members travelling under a Family Floater Travel Insurance. You must check these restrictions before settling on a suitable plan.
Like a health insurance on family floating basis, benefits of this travel insurance can be availed by the individual members of the family on a floating basis.
An advantage of such insurance product is that the cost of travel insurance on family floater basis is lower than the individual travel insurance policies for all travelling members of the family.
Photograph: Nick Kenrick/Creative Commons