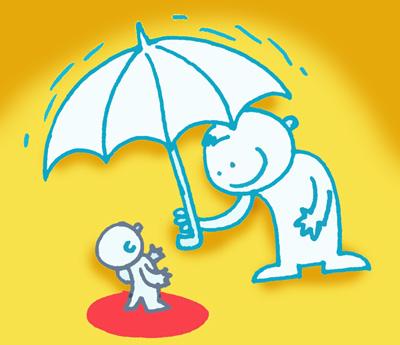 While you cannot stop an accident from happening, you surely can create a safeguard against it by availing the benefits of a personal accident cover, says Naval Goel
As per road safety data, lakhs of commuters die or are rendered incapable in some capacity every year due to road accidents. With ever growing population and resultant growth in the number of two and four wheelers, road accidents have become way too common.
Basically, a personal accident cover offers coverage to the insured and his family in case of an accident whereby s/he or her/his family members will be able to get the compensation amount in case of injury, death, total or partial disability that takes place because of any accident caused by violent, visible and external means.
The categories of events that are covered under accidental insurance are rail, road and air accident, and injuries because of collision or fall, burn injury, drowning etc.
Features of personal accident insurance policy
In the case of accidental death i.e. death owing to accident or accidental physical injuries throughout the policy tenure, the whole amount insured is paid to the person mentioned in the personal accident policy. Basically, it offers benefits under these categories:
Permanent total disablement
In the case of physical injuries that lead to the permanent total incapacity of the policyholder, the whole sum insured under the non-public accident policy is paid to the insured or nominee.
Permanent partial disablement
In the unavoidable situation of physical injuries which leads to the permanent partial incapacity of the policyholder, typically an explicit share up to 100 per cent of the total sum insured is paid to the insured or nominee. The compensation amount under the non-public accident policy is decided by the extent of loss or incapacity.
Temporary total disablement
If the insured has met with an accident that will end in temporary incapacity and confinement to home, a weekly payment, subject to a limit, is paid to the client to tide over the short term crisis once he or she is unable to undertake work or employment for some weeks or months.
How to choose best personal accident insurance plan in India
Accidents are unforeseen and inevitable. Moreover, the impact is felt on the emotional as well as monetary well-being of the person. It can even drain your life term savings and drag your family into a troublesome scenario. Personal accident insurance ensures you and your family's monetary security at the hour of need in case of death, permanent total incapacity, temporary total incapacity, broken bones, burns etc.
Before purchasing a personal accident policy, you must check the essential features of the plan that may assist you in choosing the desired coverage.
Features and benefits of personal accident insurance In India
Features
Accidental death: The total assured amount under this set up is collectible if death happens from the accident.
Accidental disability: It indicates that the insured is disabled either partly or completely.
Accidental dismemberment: It indicates that a part of the insured's body has been cut off or dismembered. It means, if the customer loses his hand or leg or eyes in a related accident, then s/he would be eligible to go for a claim under policy terms.
Terrorism act: Injuries afflicted as a result of terrorist acts are included.
Daily allowance throughout hospitalisation: It offers financial relief to a patient, whereas s/he undergoes treatment at the hospital.
Benefits of accidental insurance
Just stop for a minute to think about what's going to happen to your family if you become disabled as a result of an accident? There would be no income; however, bank EMIs, medical prices and other expenses will keep rising. To wear down such state of affairs, it's necessary to shop for a personal accident insurance. To provide you a far better understanding, we've listed the biggest advantages of getting insured:
Family security
No demand of medical tests and documentation
Great cover at lower premium
Worldwide coverage
Can be bought for the family
Easy claim method
24x7 support service
Legal and observance expenses lined
Double indemnity for death/ incapacity whereas traveling in a public transport
Illustration: Dominic Xavier/Rediff.com
Naval Goel is CEO and Founder, PolicyX