Apart from traditional factors, some new parameters have also been introduced into auto insurance agreements, which can prove to be a boon for the policyholders and can lower their premiums.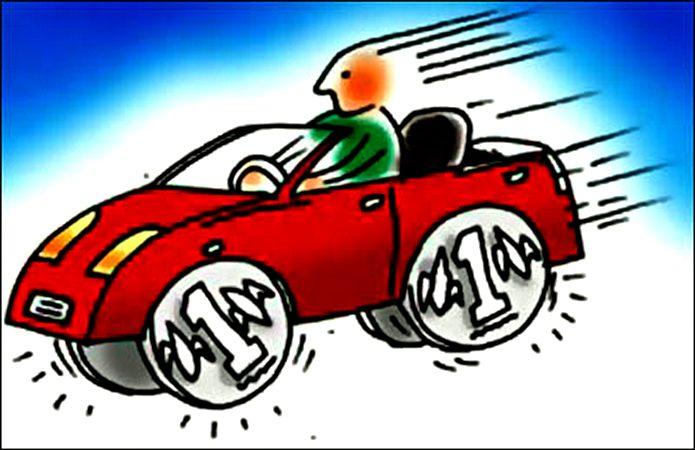 The number of cars plying on Indian roads is increasing by the day. With the steady rise in their number, the demand for auto insurance policies is also increasing. This can be attributed to the fact that apart from the financial security that it provides, in India it is mandatory to have a valid car insurance policy for each and every car moving on road.
While availing an auto insurance policy, a policyholder has to pay an auto insurance premium to the insurance company. There are several factors which affect auto insurance premiums to be paid, such as make and model of the car, age and driving experience of the driver, kinds of auto insurance coverage opted for etc.
But, apart from these traditional factors, some new parameters have also been introduced in auto insurance agreements, which can prove to be a boon for the policyholders and can lower their premiums.
Among these factors are personal information about individuals such as gender, profession and marital status of the policyholders which are now being tapped by insurance companies to ascertain auto insurance premiums. These factors can be used by policyholders to avail a discount on the premiums to be paid on their car insurance policies at the time of renewing the policies. Thus, these new parameters can favor policyholders in influencing their premiums.
Although, traditionally auto insurance premiums were based on factors like capacity of the engine, how old the vehicle is etc, but now, insurers are increasingly using 'asset based' factors to determine premiums. Asset based parameters are the ones such as type of fuel used in the vehicle, installation of anti-theft devices and the like.
Apart from the traditional factors and the asset based factors, there is another category of parameters which is effective in bringing down the insurance premiums. These are called demographic parameters. Demographic parameters include information relating to an individual like an individual's profession, age of the driver, marital status and gender. By taking into account these determinants, insurers try to identify and rate drivers as 'more responsible' or 'less responsible' and this in turn influences the premiums to be paid. For example, married policyholders falling in the age group of 32 to 60 years can avail discounts (for having favorable marital status!) as they are expected to be more responsible drivers and are perceived to take much better care of their vehicles. Such discounts, provided for having favorable marital status or other such demographic factors, can bring down car insurance premiums by 20%.
Proposal form: an important document
Policyholders should remember that the information they provide in the proposal form could waive insurance premiums both ways for them. Take for example Berkshire Insurance, distributor of Bajaj Allianz's auto insurance policies, which gives 5% discounts to policyholders who share personal information. Sharing information in the proposal form enables policyholders to avail rebates in premiums wherever it is applicable. There are discounts that can be availed because of one's profession like on being a doctor, software professional etc. Again, individuals who use their cars less frequently score high points on the insurers' preference meter as less use of cars mean fewer chances of making claims. Based on this parameter there is another factor which can lower insurance premiums - for parking cars in covered spaces. Insurers perceive that parking cars in open spaces increases exposure to a car getting damaged, which means more chances of making claims. Thus, policyholders who park their vehicles in covered spaces are provided with a rebate on this basis.
Buy car insurance policies online
Buying auto insurance policies online has its own benefits. Many insurers provide cheaper deals to customers for purchasing insurance policies online, directly from the insurers' website. This is an easy way of reducing one's insurance premium burden.
Fuel type also influences premiums
Diesel cars may have become popular because of lower cost of fuel, but it has an opposite effect on car insurance premiums. Cars using petrol as fuel attract lower insurance premiums as against cars using diesel or CNG as fuel. So, policyholders should also take this factor into account while determining the type of fuel to use in their vehicles.
So, to avail discounts on these parameters policyholders should ask their agents about these factors or they should read their insurance agreements carefully to save cash on auto insurance premiums.