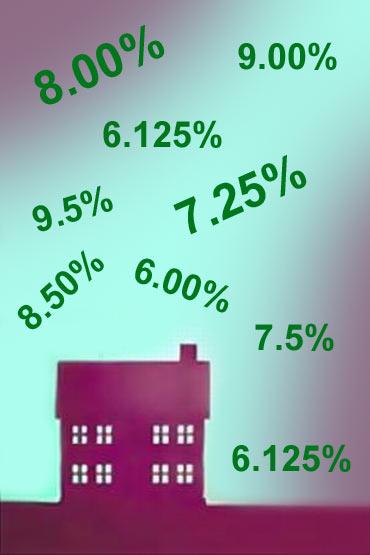 It's simple. To begin with, just keep your credit habits in check
It is always hard to get a bank loan processed as lately lenders are restricting themselves from making credit readily available and have turned stricter with their rules and regulations. While there are several factors that determine your loan eligibility, it is important to ensure that you are well within the desirable range of credit scores required for the loan approval. Let us first understand what a credit score exactly stands for.
A credit score is a number assigned by the credit reporting companies that reflects your ability and willingness to make repayments. It is contained in a Credit Information Report (CIR) that is an aggregate of all the credit information about an individual in the banking system.
Banks and other financial institutions use the credit score as a screening apparatus to determine whether a borrower is entitled to a loan.
While the credit score number is not the only factor considered by mortgage lenders, it nevertheless plays an important role in determining whether the borrower will be approved for a home loan or how much interest is he/she supposed to pay. Given this fact, a good credit score is thus a prerequisite for obtaining cheaper home financing.
In general, the higher a consumer's credit score, the lower the interest rate he or she will get, though other factors besides the credit score like down payments are used when determining interest rates. There are certain factors influencing the credit score and thereby a person's ability to borrow in the future. Repayment History, the number of credit accounts, utilisation of allocated credit limit, a high percentage of unsecured credit and extent of credit history are some of them.
Credit scores range from a mere 300 to an excellent figure of 850. However, determining what credit score would make a borrower eligible for a certain type of loan is difficult to answer as a majority of lending exchanges considers 740 as an excellent credit score. This score is considered a sign of good financial health and usually is good enough to get you a mortgage loan.
Meanwhile, a credit score of 620 is typically the minimum score that lenders look out for while giving out regular home loans. Those with credit scores in the range of 600 may end up paying more in interest than those with higher credit scores.
So if you fear that you aren't qualifying for the eligible process, there are certain compensating factors to ease the loan sanctioning decision, which includes excellent credit history, minimal consumer debt, long-term employment, sizeable down payment, sensible home ownership experience to name a few. While these factors cannot possibly eliminate the bad credit, neither can they guarantee a loan, but they can still work in your favour.
Moreover, if your credit score is qualifying you for a loan at present, you can certainly try improving the scores to reapply. Credit scores can be updated on a monthly basis. Therefore, ensure that all of your bills and credit balances are paid on time because late payment drives down the score. In the meantime, it is a good habit to keep a regular check on your credit report.
Maintaining a good credit score is not rocket science. All it requires is paying the bills on time, staying at a good distance from your credit limit, maintaining a long credit history and applying for credit cards only when required. These factors are enough to secure a space in the lender's good books. A good credit score is definitely an asset to have.
Vineet Jain is co-founder and CEO, Loanstreet.in