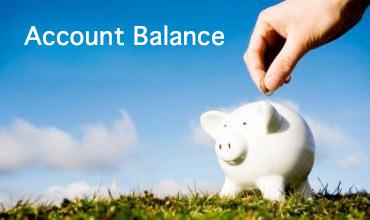 Going to the bank and updating your passbook to find out your bank balance while still available and widely used, technological innovations have brought banking at your fingertips.
Many people face trouble in checking the balance in their savings bank account. This guide aims to provide an insight into the various ways one can check her/his savings account balance.
With the development of technology there are now four ways by which you can check your savings bank account balance.
Passbook updation
The oldest method of knowing savings bank account balance is to take the passbook of the respective bank to its nearest branch and ask for its updation. Once the passbook is updated, it shows the available balance in the person's savings account.
This traditional method has always been used by account holders to check account balance. But with the advent of new and user-friendly technologies like debit card/ATM, mobile and internet banking this method has become somewhat obsolete especially in urban areas and metros. Rural and semi-urban areas still see a vast usage of this method.
ATM/Debit card
Automated Teller Machines (ATM) or debit cards have made banking services much easier and easily accessible for people. People are now saved from the hassles of going to bank branches and standing for long hours in the queue to get their passbook updated and avail other banking facilities like cash withdrawal and many more.
With ATM facility, a person can check his account balance by entering her/his card in an ATM machine, typing his secret four digit PIN and clicking on balance enquiry.
Mobile banking
In order to make banking even more easily accessible to its customers, mobile banking has evolved thereby allowing customers to access banking services on their mobile phones. Users of mobile banking facility are given a specific username and password by their respective banks using which they can access the service.
The account holder can thus check her/his account balance and also avail a host of other facilities like making payments, transfer of funds, notify a bank in case of stolen credit or debit card, view monthly statement and many more.
Internet banking
Internet has become very common among people these days. Access to the world wide web has become quite easy with more and more cyber cafes and kiosks coming up.
Almost every bank now has internet banking option on their website. A person willing to check her/his savings account balance can login to internet banking using the specific username and password provided to him and know his account balance.
A host of other facilities as those mentioned with mobile banking can be availed using internet banking. However, increasing number of internet frauds necessitates the customer to be alert while accessing this facility.
Illustration: Uttam Ghosh/Rediff.com