Rishi Mehra explains the pros and cons of buying a used car on either car loan or personal loan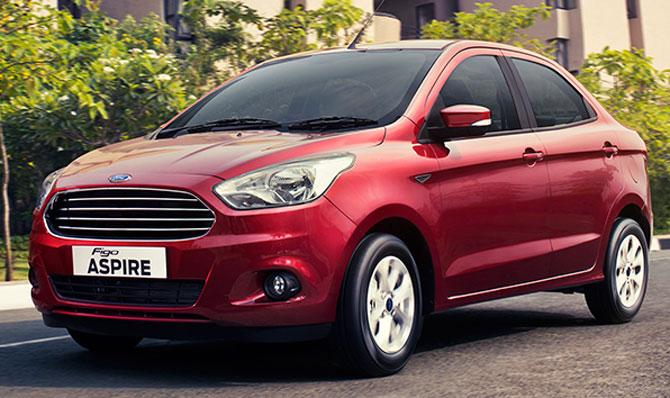 Is buying a new car beyond your reach because of limited income? Don't worry if it is so. You can still buy a used car by availing a loan from banks or non-banking finance companies (NBFCs).
When you look into the market for used and new cars, the former has beaten the latter. Over 3 million used cars are sold as against 2.2 million new cars in India each year.
What favours the purchase of used car ownership is the absence of charges that a new car buyer has to pay. Charges like road tax, loading charges, insurance, state MCD charges, are added to the ex-showroom price to arrive at on-road price of the new car.
And mind you, this becomes hefty.
For example: The ex-showroom price of Maruti Swift ranges within Rs 4.81 lakh-5.40 lakh, while the on-road price jumps to around Rs 7.5 lakh in New Delhi.
The second thing that prompts the ownership of used cars is the sharp depreciation that results in the value of car over time. As soon as the car goes out of the showroom, it loses 10 per cent of its value.
For instance, currently, the new models of Skoda Octavia RS are available at Rs 15 lakh. But you can buy it a year later at a price of Rs 10 lakh. Moreover, you can buy an old Honda Accord Model at the price of new Maruti Swift. So, there is no reason to feel left behind with used cars.
However, the question arises as to which mode of loan you should avail to buy a used car. Will it be a used car loan or personal loan?
Well, both have their relative strengths and weaknesses. And thus, you should take a call after carefully analysing both options based on the factors stated below.
Factors
1. Interest Rate
One of the most crucial factors that you should look at is the interest rate of both used car loan and personal loan. More the interest rate more will be the payout from your pocket and vice-versa.
For used car loan interest rate ranges within 13 per cent to 20 per cent per annum across various lenders in India. But when you check out the personal loan offers the interest rate balloons from 11.2 per cent to 25 per cent.
However, in some cases, you can find the personal loan interest rate lesser than used car loan. Want to take a look at the existing interest rates of personal loan and user car loan? Read the table below.
Interest Rate Table (Interest rate updated till Oct 12, 2016)

2. Processing fee
The second point is the fee that financial institutions charge to process the loan. Though it is a one-time payment, it can increase or decrease the ownership cost of used cars. Processing fee can be a certain percentage of the loan amount or a fixed amount stipulated by the lender who can also add service tax to the fee.
Given below is the table to check the processing fee of select lenders in India.
Processing Fee Table (Processing Fee updated till Oct 12, 2016)
3. Maximum loan amount
When you avail a used car loan, the maximum finance is limited to 70 per cent to 80 per cent of the valuation amount as assessed by the officer in his/her survey of the vehicle. Assume an individual puts an offer of Rs 6 lakh before you to purchase a used car model. You then approach a lender to buy the same car.
The lender sets a valuation of Rs 5 lakh for the said model. In this case, you will be eligible for a loan amount of Rs 3.5 lakh-4 lakh, requiring you to pay a remaining amount of Rs 1 lakh - 1.5 lakh towards the down payment.
However, if you are eligible for a personal loan equivalent to the offered price of an old car, then you won't have to look at your purse for any down payment.
4. Loan tenure
Used car loan is offered for tenure of 5 years among most lenders in India. The tenure of loan is also influenced to a great extent by the age and condition of the used car. Lenders will finance you less on an aged car with its interiors and exteriors requiring huge maintenance.
Also, you must guard against buying an old model with age of more than 5 years as used car loan for the same may get denied at the lender's end. Like used car loan, you can have a tenure of 5 years to pay off the personal loan when taken to buy the second-hand model.
5. Credit score
Credit score assumes enormous significance in the case of personal loan, which is an unsecured loan given to both salaried and self-employed without requiring them to submit any collateral. If at all the credit score is poor, chances are huge that the lenders will reject your personal loan application.
Even if it is accepted, the interest rate will be high, resulting in higher payout from your pocket. Used car loan scores a point over personal loan here. As used car loan is secured credit, the rate of interest can be lower compared to personal loan.
Used car loan scores a point over personal loan with lower interest rates. But, the loan amount eligibility can be higher when you go for a personal loan.
So, if you have the cash to pay for down payment, you can go ahead with used car loan and cut down on the interest outgo thereof. However, if you fall short of the cash, then you should think of personal loan to enjoy a happy ride via second-hand car.
Note: The lead image is used only for representational purpose
The author is founder, Deal4Loans.com