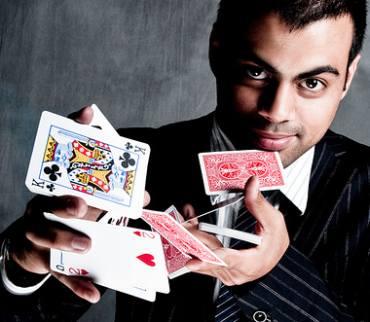 Buying online insurance is hassle-free and saves on premium paid too. These seven myths discourage you from buying insurance online. Beware!
With the growing awareness towards the importance of getting insured and specialised insurance being available for house, assets, car, health among others, more and more people are purchasing different forms of insurance plans and policies. Online insurance is fast becoming the preferred route of choosing insurance and is fast replacing the traditional way of buying an insurance plan.
Because of its various benefits, online has caught on with net users who can save a reasonable amount of money and hassle while choosing a policy. However, there's still a lot of confusion and misrepresented facts related with online insurance sector. The segment has seen growth of many online web aggregators offering comparison and buying services for various policies offered by different companies. Although, most of the time the process starting from research and ending at buying of a policy concludes without any hiccups, there are certain myths related with online insurance which need to be cleared.
Let's check out some of the most common myths and facts related with the online insurance sector:
Myth 1: No personal assistance
Fact: It is one of the most famous and majorly misunderstood facts. However, the fact is that most online insurers provide constant online assistance to the customer. From the start to the end, they provide information about the plan, clarification related to the clauses etc. Rest assured that there is guidance provided at each step of the process.
Myth 2: Complicated process
Fact: Many people think that buying insurance online is a complicated process. However, purchasing insurance plan online involves a moderately simple process. All you need to have is internet availability and your documents. After logging in, search for a suitable plan, fill the form, get free quotes, choose the right policy and submit documents. Bingo! You are insured now.
If you want to buy a health plan and medical examination is required, then the insurer will inform you about the ways to get it done and will get in touch with you for providing further assistance for the same. Purchasing insurance online gives you the flexibility which is lacking in the traditional route.
Myth 3: Net expertise required
Fact: It is a myth that for buying insurance online you need to be an internet expert. For purchasing insurance online, you just need to have a basic knowledge about computer and the internet. With a little information, you can easily buy the most suitable insurance plan for you and your family without facing any difficulty.
Myth 4: Purchasing online is expensive
Fact: Buying insurance plan online is totally different in reality. It is the most cost effective way of getting a suitable insurance policy. It is cheaper compared to traditional offline insurance companies, as there is no participation of insurance agents and middlemen which reduces the overall cost of the policy, including the premium amount. The online plans are available at cheaper rate as compared to offline plans.
Myth 5: Difficulty in getting on-time claims
Fact: It is a common perception among people that the procedure for getting the claim amount for an online insurance plan is very difficult. However, in reality there is no difference in getting claims online and offline. Both are the same and provide your claim on time given the fact that all the necessary documents are in place. With an online insurance plan you don't need to visit the insurer's office again and again.
Myth 6: Limited options
Fact: With an online insurer or an online insurance web aggregator, you have the complete freedom and choice to compare from a host of available plans and check them carefully as there are many options available for a single product by different companies.
Myth 7: Sharing personal information is not safe
Fact: All the websites of insurers are hosted on an SSL certified server, so you don't need to worry about the misuse of your personal information. The server secures personal data and financial transactions well.
So now that you are aware of the common myths associated with online insurance space, we are sure that you would be better prepared to make your next insurance purchase decision without worrying about buying a policy online.
Photograph: Search Engine People Blog/Creative Commons

Naval Goel is CEO and Founder, PolicyX.com