We had asked you, dear readers to share your good and bad ATM experiences.
Sandeep Sathyanarayan shares a shocking experience he had at an ATM. You can share yours too!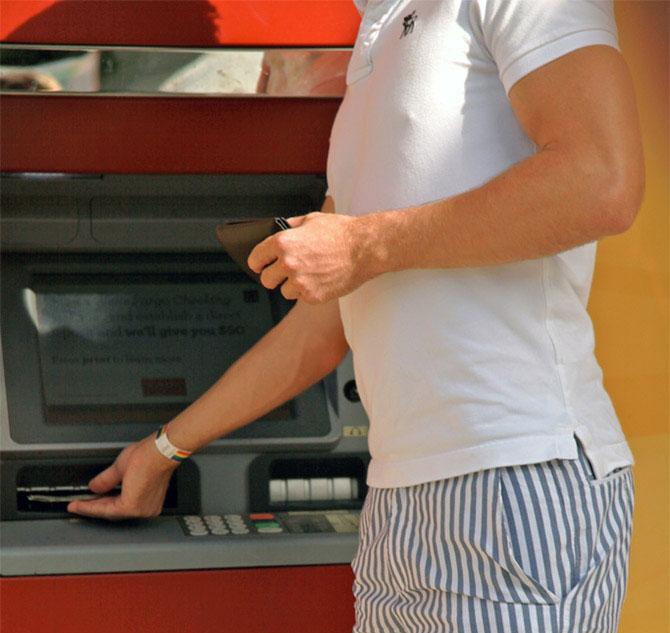 I visited the ICICI Bank ATM outside Vashi station in Navi Mumbai.
I inserted the (ATM) card, entered the amount to withdraw (money) and waited for the cash to come out.
But the machine fell silent!
After waiting for a moment or so, I tried to call the customer care from the phone placed at the ATM.
But as usual, the customer care was of no use and gave vague responses.
Finally, I decided to give up after about 10 minutes and started walking out, when the machine suddenly sprung back to life and dispensed the cash.
I was shocked to realise that the machine had dispensed the cash after nearly 10 minutes!
Had I walked out assuming the machine doesn't work, somebody else would have been gifted my money!
ALSO SEE
ATM woes: 'The money was credited in 24 hours'
ATM woes: HDFC paid Rs 2,700 as penalty
ATM woes: 'When I inserted my card, I was in for a surprise'
ATM woes: 'I got my card back after 30 minutes'
Dear readers do you have an ATM story to share?
What problems did you face and how did you deal with it?
Mail us your stories and advice at getahead@rediff.co.in (Subject: ATM woes) along with your NAME, AGE and LOCATION. We'll share the best ones right on Rediff.com.
Lead image used for representational purpose only.
Photograph: Kind Courtesy torbakhopper/Creative Commons
DISCLAIMER: The views and responses published are, to the best of our knowledge, original entries submitted by readers. Rediff.com does not assume any responsibility for the views expressed by its readers.