They have mastered the art of winning. And sometimes they give us a peek into how they do it.
In this series, we bring you your weekly shot of wisdom from super achievers.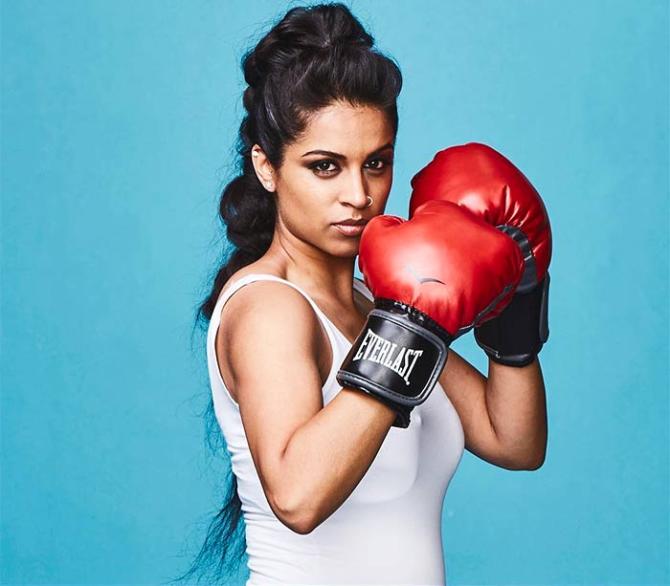 Photograph: @iisuperwomanii/Instagram
Lilly Singh, better known as the YouTube star 'Superwoman', knows a thing or two about success.
Her YouTube channel has over 12.5 million subscribers.
She has vlogged her way into the YouTube millionaires club.
And so far this year, she has already made it to Forbes magazine's Top Influencers list and Time magazine's Next Generation Leaders.
Singh, who is also the author of Bawse, recently shared her success mantra on Instagram.
She wrote, 'You know which quote I dislike? The one that says, "shoot for the moon and even if you miss, you'll still be among the stars." Why would I want to be among the stars if I was trying to specifically be on the moon? The moon and the stars are not the same. One is my goal and the other is completely irrelevant... Rather, I'd prefer if the quote read, 'shoot for the moon and if you miss, shoot for the moon again.'
She added, 'Simply trying to accomplish something isn't enough to be successful. In addition to trying once, you need to try again and again and again. And then again. That's because success isn't guaranteed if you take a leap of faith and try. A single leap does not garner success. You need to leap consistently. Surprise, you get to be a kangaroo.
'Success doesn't just take determination but it requires CONSISTENT determination. It's not enough to simply get inside the boxing ring. You need the type of determination that allows you to get knocked down 50 times, only to rise again the 51st time.
'If you've been working hard to accomplish something and you feel like it's going no where, ask yourself, 'how long have you been trying?' Words lie, actions can lie too, but consistency speaks the truth. If you haven't been trying to accomplish a goal every single day for at least 3 months with 200% of your effort, you haven't given yourself a fair shot.
'The need to be consistent is crucial. It's not enough to be determined for a portion of the time... So keep shooting for the moon until you land on the moon. That'll be one small step for humankind, and one giant step for you.'
Earlier in the series
Inspiration from the man who inspires superachievers