Photographer Hitesh Harisinghani/Rediff.com and his sharp eyes bring you some of the most stylish people who were not on the runway on Day 3 of Lakme Fashion Week.
Freishia B, Host, NDTV Good Times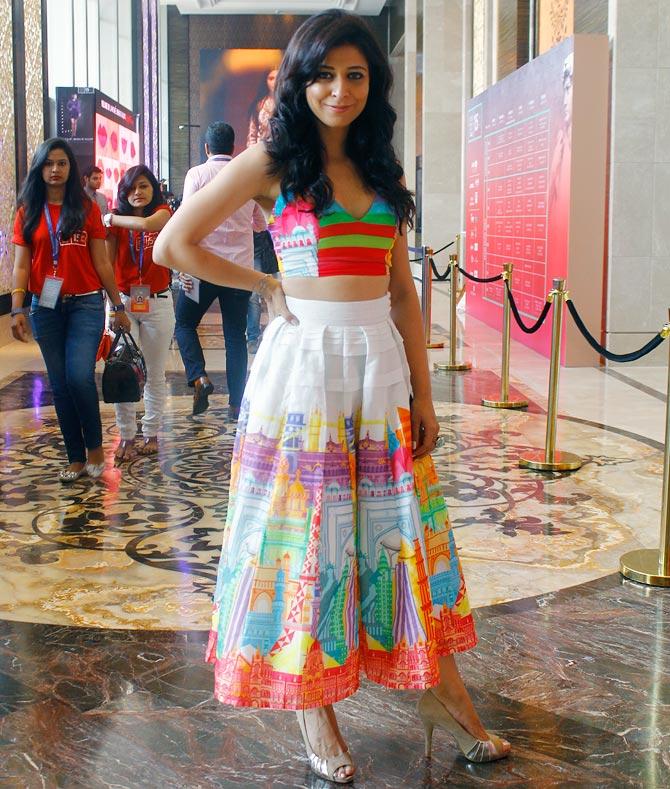 I am wearing Quirk Box today.
I am no expert and don't believe in giving fashion advice to anyone.
Shona Barua, Student
I am wearing this outfit from Forever21 and the strappy bra is made by yours truly.
I like rock-n-roll bohemian stuff and believe that all girls should try and experiment with body jewellery.
Tanvi Sinha, Freelance anchor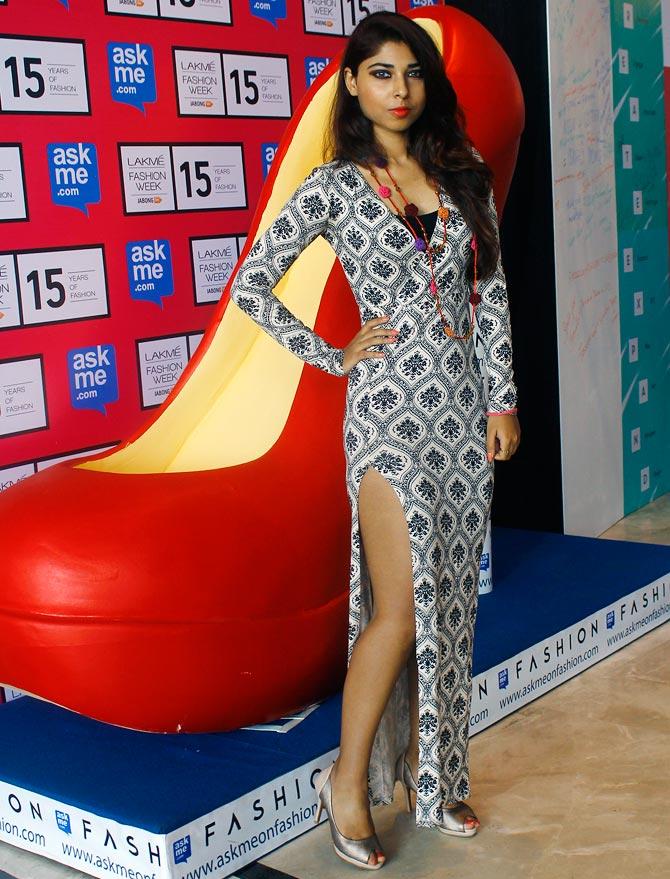 I am wearing a designer outfit created by my friend who owns the label La Vie Boheme.
I love colours like coral blue, sea green. I hate neon; I think it has been overdone.
I dislike when people try to match their outfits from head to toe.
Sangeeta Raj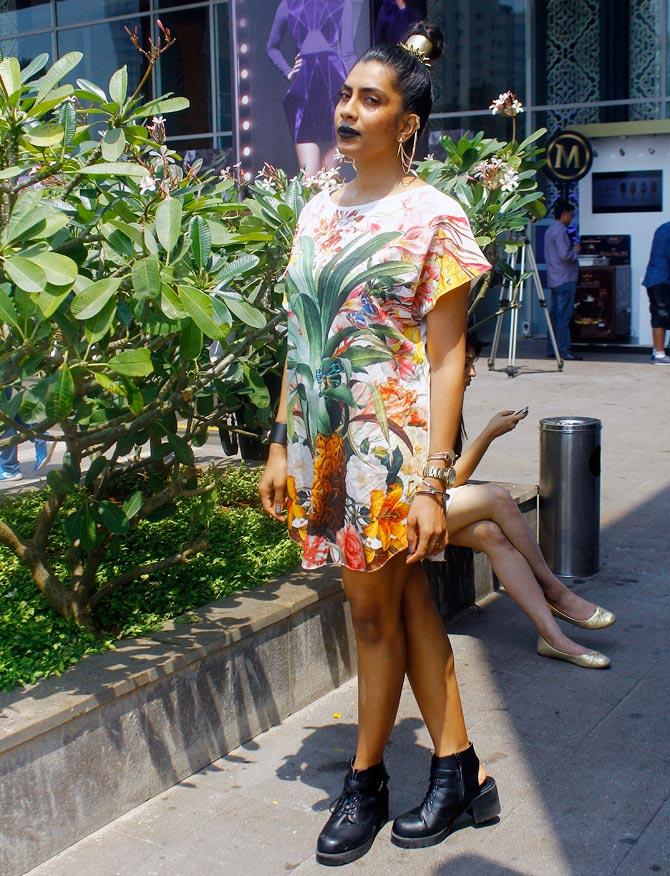 I am wearing this outfit by ASOS.
The shoes are Forever 21.
I like to keep it simple and edgy.
Merryl Fernandes, Singer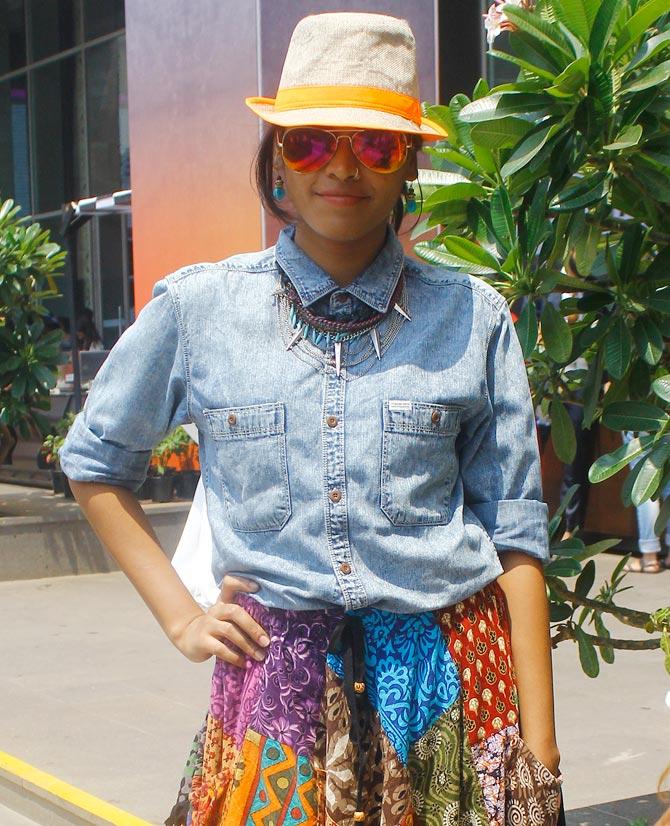 I like the hippie look.
I am wearing street style fashion today.
I believe in wearing comfortable clothes. My idea is to be different and look different.
Needhu David, Student of Journalism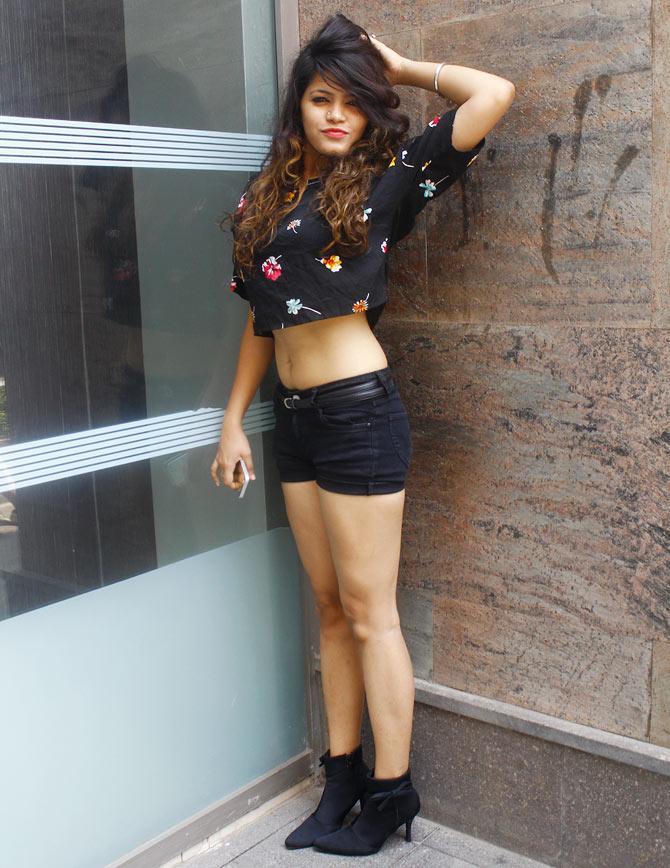 The crop top I am wearing today is a gift from a friend.
I believe in merging two elements.
My advice: Don't go mainstream.
DON'T MISS: Lakme Fashion Week Special Coverage