'Investors should put their money in stocks where the margin of safety is high.'
Sundar Sethuraman and Samie Modak report.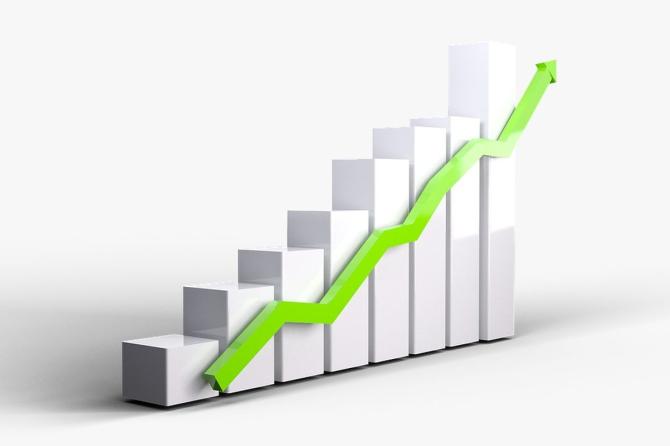 The exuberance in the markets is not just limited to large-caps, mid-caps, and small-caps.
Even companies that were virtually written off by investors have been buzzing at the bourses.
These include stocks that were chartbusters during the Bull Run of 2007-2008 but went out of favour, those with uncertain business models, and even those facing bankruptcy proceedings.
If one runs a simple check for stocks gaining the most from among the listed universe since November 1, it throws interesting names (please see table).
The trend underscores the turnaround in market sentiment -- from extremely bearish to bullish -- within months.
Given the bullish sentiment, several small investors and even operators are increasing the wager on companies with tiny market capitalisation, said experts.
They advise investors to exercise caution.
"If junk stocks are rising, then one has to be careful in the market. Investors should take positions in profit-making quality companies. Interest rates are low, and one should be happy with annualised returns of 10-15 per cent. But one should not take the risk on capital," says A K Prabhakar, head of research, IDBI Capital.
"We are even advising investors against running businesses which are not making profits. Investors should put their money in stocks where the margin of safety is high," adds Prabhakar. "New investors are naively assuming that these stocks offer value and will double."
In recent weeks, stocks hitting the upper trading limit and those touching fresh 52-week highs are on the rise.
On Tuesday, for instance, 408 stocks hit the upper circuit on the BSE, and over 300 stocks ended at one-year highs.
Total of 3,131 stocks were traded.
Experts said the rally in some companies is on hopes of a turnaround, thanks to the low-interest rate environment.
"The market rally is getting broad-based. As interest rates are down, there is a flurry of activities in the equities market. And that may bring some of these stocks out of the woods," says Abhimanyu Sofat, head of research, IIFL.
"When there are liquidity and buoyancy in the system, there is an expectation that the assets of some of these companies may get a good value. I think investors are making those kinds of conjectures," adds Sofat.
"But other than that, it's tough to say why people are taking positions in them. Investors have to very careful while taking positions in these stocks as risks are quite high," warns Sofat.
The BSE last week relaxed the circuit filters on 290 stocks.
On Friday, seven stocks saw the daily trading limit increase from 5 per cent to 20 per cent, while about 139 saw it expand from 10 per cent to 20 per cent.