Avoid preparing new topics on the final days before the exam.
Instead, focus on practising what you have learnt till date, suggests banking test educator Arun Singh Rawat.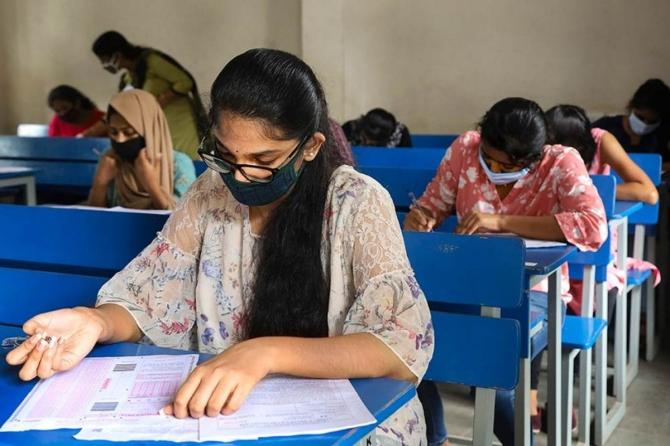 Every year, the Institute of Banking Personnel Selection conducts the IBPS SO Exam to recruit specialist officers (SOs) for various positions in public sector banks in India.
It is considered to be one of the most prestigious banking examinations in the country.
Those who clear the IBPS SO 2020-2021 exam can apply for the approximately 647 professional officer vacancies that are available. These positions require talented and specialised officers, who excel in their respective fields.
Applicants selected by the IBPS SO 2020 examination can be posted anywhere in India.
The IBPS SO examination has a three-phase selection process (prelims, main and interview).
In the final interview process, applicants will be considered for posts like agriculture field officer, marketing officer (scale I), HR/personnel officer (scale I), IT officer (scale I), law officer (scale I) and rajbhasha adhikari (Scale I).
The main exam is scheduled for Sunday, January 24.
With little over a day in hand, this is the right time to put all your efforts into smartly executing your revision plans.
Here are some tips to help you stay calm and crack the exam:
Solve as many mock tests as you can.
After you have attempted a mock test, analyse your approach and performance
Avoid preparing new topics on the final days before the exam. Instead, focus on practising what you have learned till date.
Do not let stress and exam anxiety get the better of you.
Stick to your plan.
Go through the questions of all the topics from all the subjects. It is best if you practise with a mixed bag of questions.
Stay positive and confident. Your confidence will help you think and score better.
Focus on accuracy, not the number of attempts.
Do not focus on a single question for a long time. If you are not able to solve it, move onto the next one without wasting any time.
Pick and attempt those topics /questions that seem familiar and easy.
In order to prepare the final merit list of selected students, a composite score from the preliminary test, main exam and the interview process is considered.
The merit list shall be drawn up in the descending order of the marks.
Arun Singh Rawat is an educator at the Bengaluru-based edtech firm Unacademy, which prepares students for competitive exams like CAT, UPSC, JEE and bank exams.