Priya Nair tells you how you can get the best price for your car.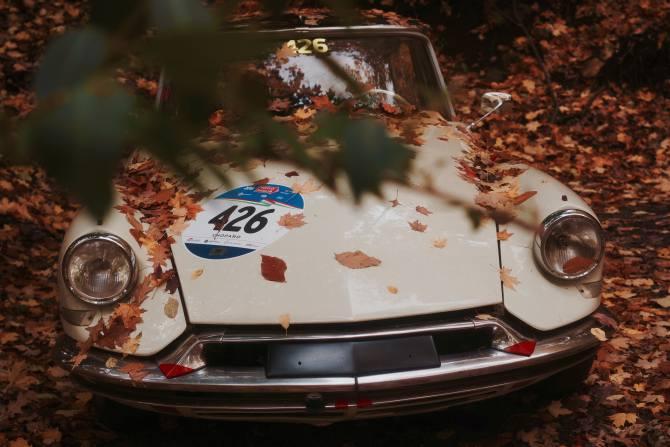 Mumbai-based Mythili Iyer recently sold her Hyundai Getz on OLX, the online marketplace for used goods.
In three days, she got over 100 responses. While the sale process was smooth, she was happy with the final price which was a tad lower than initially quoted in her classified.
"I was warned that some dealers may try to buy the car at dirt cheap rates and then sell it at higher rates. Some of the initial responses were quoting very low prices. I suspect those may have been dealers. But then I found a genuine buyer," she says.
About 370,000 used cars are listed on OLX every month. And about 200,000 used cars are sold every month.
The vehicle category, of which used cars is a part, gets 1.3 billion plus page views a month and generates 45 per cent of the traffic, as of August 2016, says a spokesperson from OLX.
"Sale of used cars online is growing as fast as the Internet penetration in the country," says Shubh Bansal, co-founder and chief of marketing and growth at Truebil, an online marketplace for second hand cars.
"One reason is because most used cars are sold in metro cities and 80% of these sales happen online. Most sellers upload pictures of their vehicles on one online platform at least," he says.
How to sell your car online
Those looking to sell their used cars or two-wheelers online can do so on classified platforms like OLX or CarTrade.
The former is a horizontal marketplace where you can sell any second-hand goods, while the latter is a marketplace dedicated to second-hand cars.
Here the sellers get leads from buyers.
Then you have to negotiate and complete the sales process on your own.
Truebil is another model known as a full stack model. It not only connects buyers and sellers, but also provides assistance through the entire sales process including documentation, registration, loan approval, transfer of papers etc.
The onus of selling the car is on the company in case of Truebil.
The customer can sell the car to Truebil if s/he is in a hurry. The company will then sell it through its demand engine. Or the seller can list the car on the platform and the company will help sell it.
"Selling a car involves lot of negotiation and documentation. So a personalised experience is required and that is where we come into the picture," Bansal says.
The company has tie-ups with banks and non-banking finance companies to provide loans to buyers if required.
Listing on these platforms is a simple process and free of cost.
All you have to do is fill a form on the Web site with car details such as make, model, distance covered, and upload photographs of your car. Then give your contact details.
You can choose if you want potential buyers to contact you directly or through the platform.
Advantage of selling online
The biggest advantage is the reach.
If you go through a dealer or broker, you may approach at the most two or three dealers. But if you sell online you can reach buyers directly.
There is no added cost of a dealers' margin. You get the best price for your car.
The market driven pricing is another advantage. For instance, once you list the car with a probable price, you may get two offers, say Rs 2.2 lakh and Rs 2.4 lakh. You can then choose which offer you want.
"If you sell offline the pricing will be dealer-driven or locality-driven," says Bansal. But in case of online, there is wider reach.
How to get valuation
This is where dedicated platforms like CarTrade and Truebil score over horizontal platforms like OLX.
A dedicated platform is geared to only one audience and all the tools, products and services are geared towards a used car buyer or seller.
For instance, CarTrade has certified cars, a used car price guide as well as custom built filters and sorts which have only the used car buyer in mind.
CarTrade has a price guide tool, 'CarTrade Right Price' which helps consumers in finding the right price for their car. This tool is based on extensive research and advanced price algorithms.
Once you give in details of your car, the tool will let you know the realistic valuation for your car.
Vikram Alva, Head Used Cars, CarTrade says, "One of the biggest challenges a used car buyer faces today is the quality of the car. CarTrade has launched certified cars. 'CarTrade Certified' is a mark of quality and it involves a detailed inspection of the car done by a team of qualified engineers. We strongly recommend consumers to buy used cars which have been certified by a reputed company."
The valuation report done by Truebil cannot be listed on other platforms. But you can use the same price to list on other websites.
"Most sellers list on multiple platforms to get a better reach. In case of used cars there is no standard price. Sellers start with one price and if they don't get offers they reduce the price," says Bansal.
In case of Truebil, there is a time parameter that the seller can set.
For instance, if you want to sell the car in 15 days, the price suggested may be Rs 2.5 lakh based on the algorithm.
If you want a higher price, say Rs 3 lakh, you may have to increase the time to 30 days.
Or if you want to sell in less than one week, you may have to bring down the price to Rs 2 lakh.
Tips for a good price
Get basic servicing and cleaning of your car done. Ensure it is presentable.
Mention additions or changes you have carried out, such as replacement of tyres, etc.
Put up good quality pictures.
Price your car right using the tools available on various Web sites.
Photograph: Kind courtesy Chloe Benko-Prieur/Unsplash.com