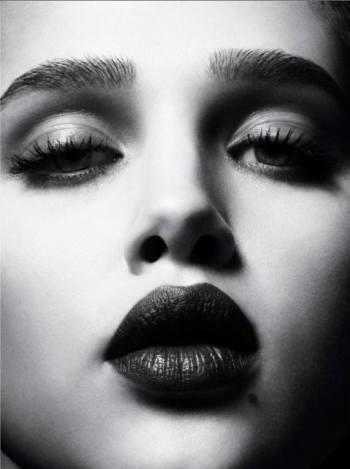 Everything you need to keep your skin soft and glowing all year round is just one room away.
Skin, is one of the most vital element of our body that gets sprayed with chemicals. Let's make it organic.
Face
Let's start at the top; it is best to avoid foundations and heavy creams on your face. This clogs the pores and along with greasiness caused by the ambient humidity can make your skin breakout, which is something no one wants!
Twice or thrice a week you can steam your face with water to which neem leaves and the skin of a lemon has been added.
Neem and lemon rind both have antiseptic properties, which keep at bay and prevent nasty bacteria from multiplying.

After you do this, an almond oil-turmeric pack can be applied (which is really great and is suitable for all skin types). What you need to do is mix 2 heaped tbsp of gram flour with approximately more than 1tsp but less than 1 tbsp of almond oil and 3/4 tsp of turmeric.
Mix this well and add milk to make a paste of toothpaste consistency. Apply this evenly all over your face (not too thick) and let it dry.
Then moisten it with little water and rub it gently in circles and wash it off with cool water.
Turmeric is a powerful anti bacterial and natural skin brightener and tan remover.
Almond oil nourishes the skin and has great anti-ageing benefits. Almond oil and milk in combination maintain the lipid balance of the skin.
This pack can be applied about once or twice a week.

Body
Again; it's just so humid that applying body lotions can make the skin very icky and greasy. To avoid that you can rustle up a natural skin moisturiser.
Simply mix a few drops of citronella oil with a light oil like olive oil or baby oil. Mix little water and apply it on damp skin after bathing. To make a travel version you can mix this in a bottle with distilled water and shake it up vigorously before using.
These oils allow your skin to breathe, do not cause a buildup, moisturise and nourish the skin and the best secret is that the citronella oil will not only leave you smelling fresh through the day, but will also keep away those pesky mosquitoes and flies.

Feet
The feet usually get neglected during the monsoons and it must be said they also take quite a battering: stuffy and non breathable rubbery footwear, long walks through puddles and water logging and muck. The list can be longer, but let's not go there.
To disinfect your feet after coming back home you can make a solution of 8oz of distilled water, 10 drops of lavender oil, 30 drops of tea tree oil, 2 tbsp of witch hazel extract or high proof vodka. Spray it on your feet and rinse. This not only sanitises your feet but also makes them smell pleasant.
After this is done, the feet can be gently rubbed with a pumice stone to remove dead skin.
To finish off, moisturise the feet with a mix made of 2 parts of Shea butter to 1 part of almond oil or olive oil or coconut oil and a little crushed camphor. While the oils and waxes act as emollients the camphor kills bacteria and forms a protective barrier. It also effectively aids in healing cracks and cuts.

So keep pretty and fresh in every season – summer, monsoon or winter -- and most of all just enjoy it with a smile.
Photograph: Tiina L/tinathestore.com/Creative Commons
i2Addicted.com is an online Lifestyle journal that covers various genres like lifestyle, health and fitness and technology for Indian consumers.