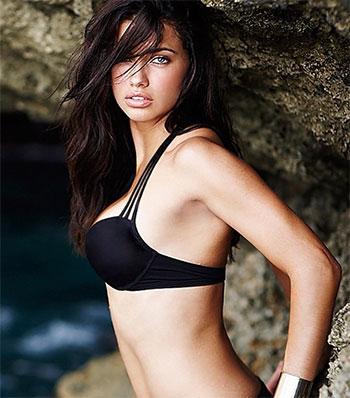 We bet you can't take your eyes off these model mothers!
Well, most women do worry about putting on those extra kilos, especially post pregnancy. And if they are in the business of glamour and entertainment, fitness becomes primary.
We've come across several celebrity mothers who've never let motherhood come in the way of their fitness.
One look at their slender frame and temperature-soaring poses, and they'll leave you wanting for more!
We bring you a list of model mothers who, we think, can give the newbies a good run for their money and motivation for young mothers.
Don't forget to VOTE for the one you think looks the hottest.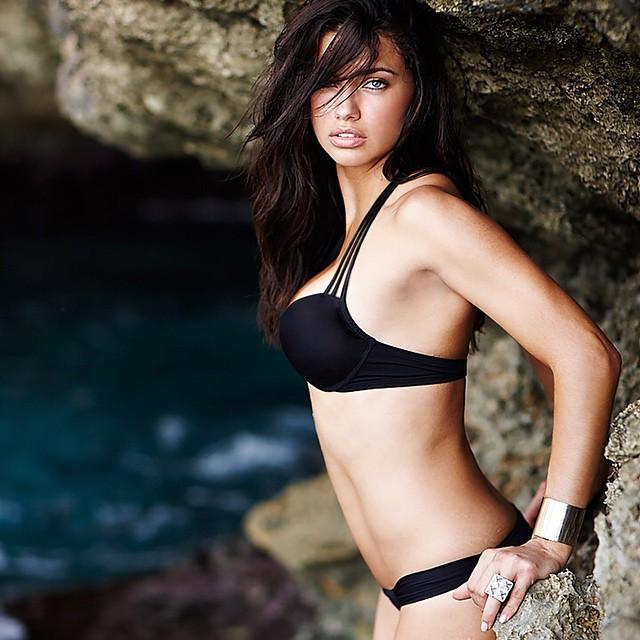 Photograph: Kind Courtesy Adriana Lima/Instagram
This Brazilian bombshell is 34-years old, and a mother of two!
In fact within eight weeks post delivery, she was back in business at Victoria's Secret Fashion Show in 2012.
The longest running Victoria's Secret angel, Adriana Lima -- who started modelling at 15 -- is a fit beauty who never fails to grab attention.
Even today when she stomps the runway, jaws just drop.
If you like her, scroll to the bottom and vote for her.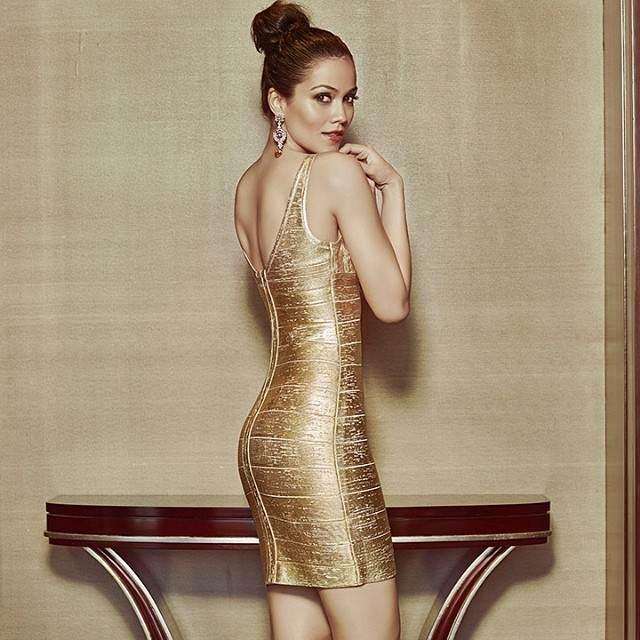 Photograph: Kind Courtesy Waluscha De Sousa/Instagram
Waluscha De Sousa quit her successful modelling career and opted for marriage at 19.
After a long hiatus, she not only did her first movie Fan alongside Bollywood's Badshah this year, but also turned showstopper for top designers like Wendell Rodricks.
By her looks, did it even cross your mind that Waluscha is a mother of three? Guess not.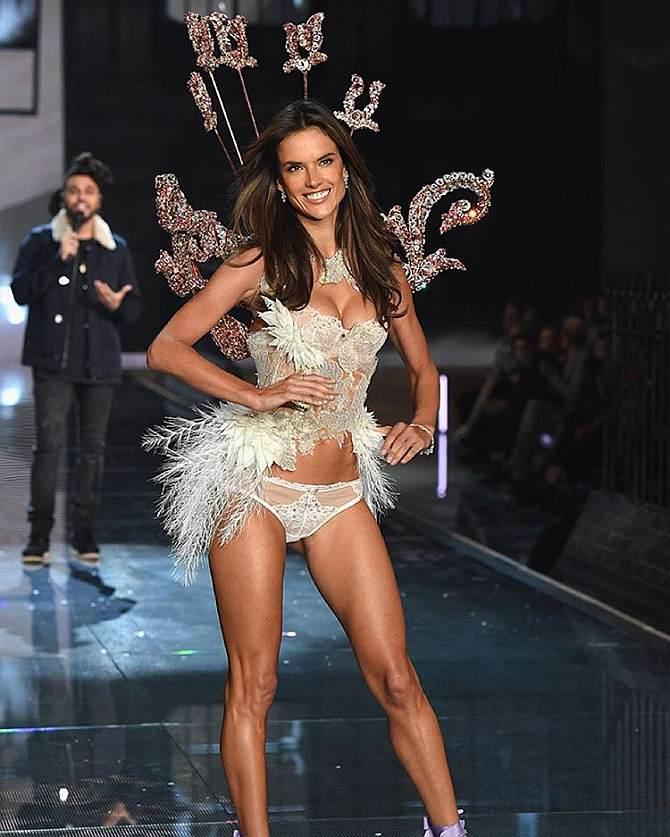 Photograph: Kind Courtesy Victoria's Secret/Instagram
Alessandra Ambrosio just had three months to get back to shape after having her first child in 2008.
Unbelievable, but she got back to this!
One of the highest paid models of 2015, Alessandra is mother to a girl and a boy.
Would you vote for this Victoria's Secret Angel?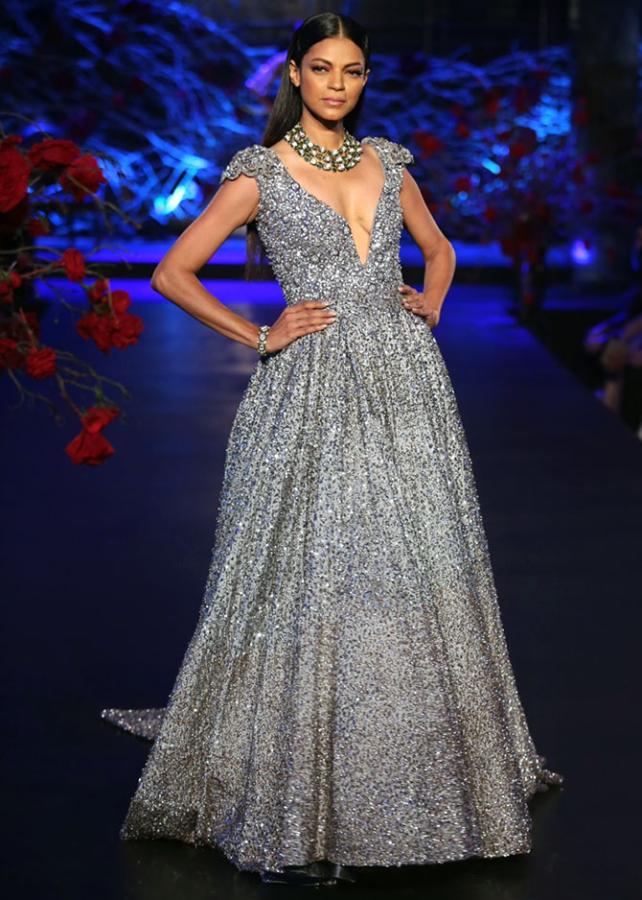 Photograph: Kind Courtesy FDCI
Noyonika Chatterjee is happily married with a daughter, but that hasn't stopped her from modelling.
What's the secret behind her fit bod? According to her it's all in the genes.
She was recently spotted at a fashion show -- by Rohit Bal and non-profit organisation Tamana -- organised for the disabled.
Will you vote for her?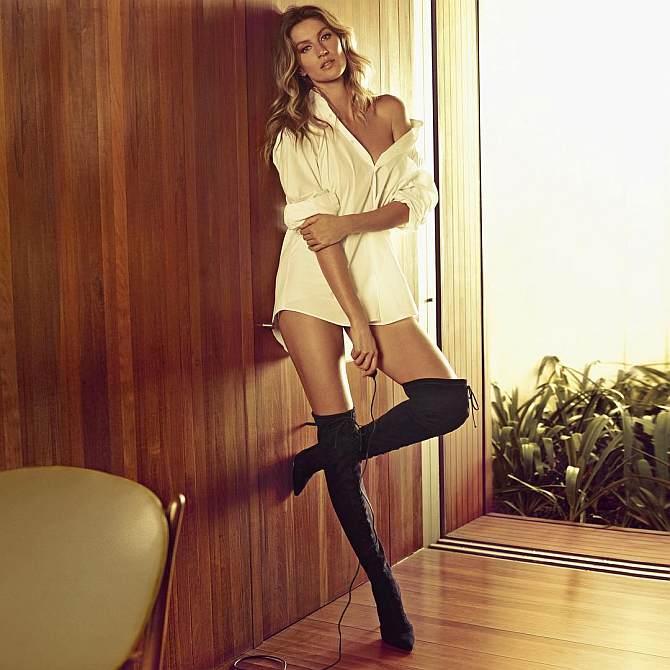 Photograph: Kind Courtesy Gisele Bundchen/Instagram
Even at 35, Gisele Bundchen is every inch the hot yummy mummy of two.
This bold, beautiful lady gave birth to her first child in a bathtub and continues to rock the ramp like before. Hats off to you woman!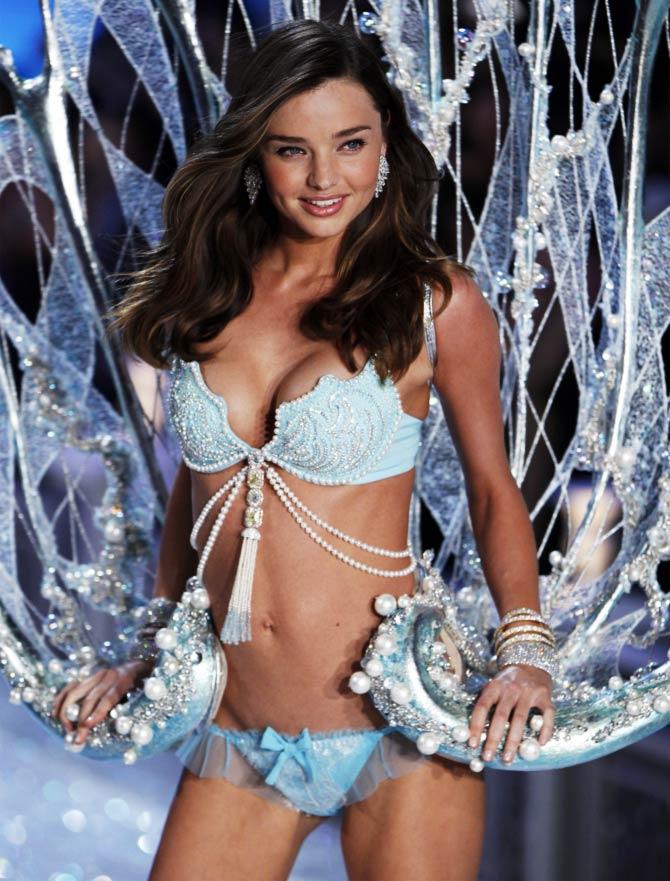 Photograph: Kind Courtesy Miranda Kerr/Instagram
Thirty-three-year old Australian model Miranda Kerr -- who recently gave up her role as Victoria's Secret angel -- had taken six months to get back to her skinny self after giving birth.
According to her, doing yoga and having lot of greens are keys to a sexy body postpartum.
Do you think, Kerr makes for a hot mummy?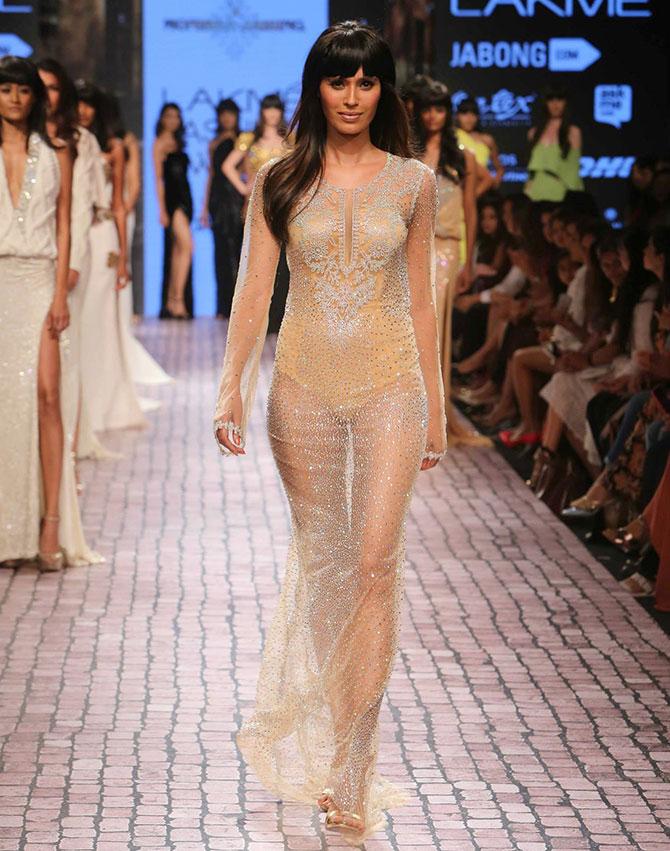 Photograph: Kind Courtesy Lakme Fashion Week/Facebook
She might be 37, but this demure Indian girl with almond eyes still can turn your head.
Touted to be one of India's most successful models, Ujjwala Raut -- the showstopper at the recently concluded Bibhu Mohapatra's show -- is a single mother to one.
Will you vote for this leggy lass?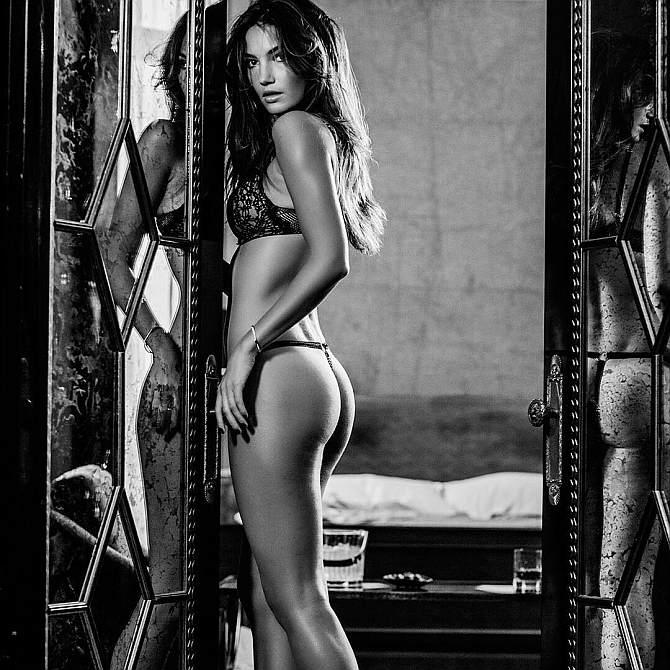 Photograph: Kind Courtesy Victoria's Secret/Instagram
For new moms to-be, here's 30-year old American model Lily Aldridge dishing out the secret behind how she got her pre-pregnancy body back.
She joined ballet classes! And in four months, she was back to the runway at Victoria's Secret Fashion Show.
Isn't she too hot to get your vote?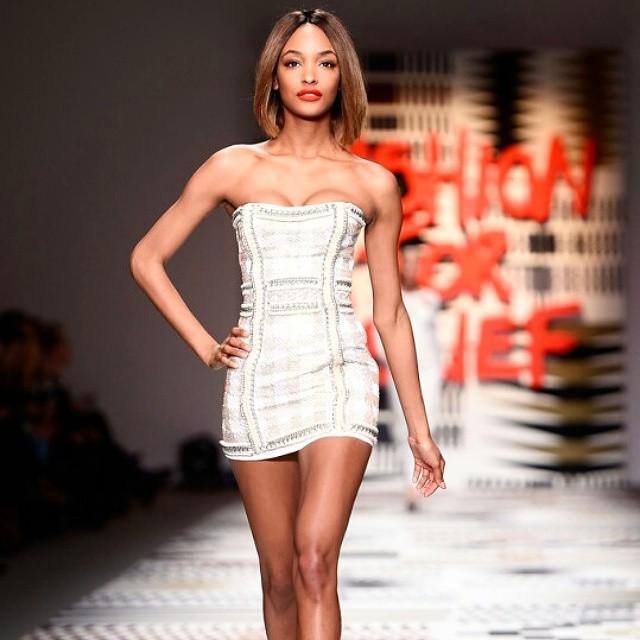 Photograph: Kind Courtesy Jourdan Dunn/Instagram
At 25, British model Jourdan Dunn has not only become one of the most sought after models, but is also a single parent to one.
A regular at Victoria's Secret show, her supermodel figure, we think is too hot to handle. Don't you agree?
Photograph: Kind Courtesy Alesia Raut/Instagram
Indian model Alesia Raut is just 33, but serves as inspiration to many every single day.
She not only struggled her way out of a troubled marriage, but also got back to the ramp when her son Mark was just five months old.
Don't be surprised to know that she was still breast feeding while she worked!
ALSO SEE: Sneak peek into the life of Alesia Raut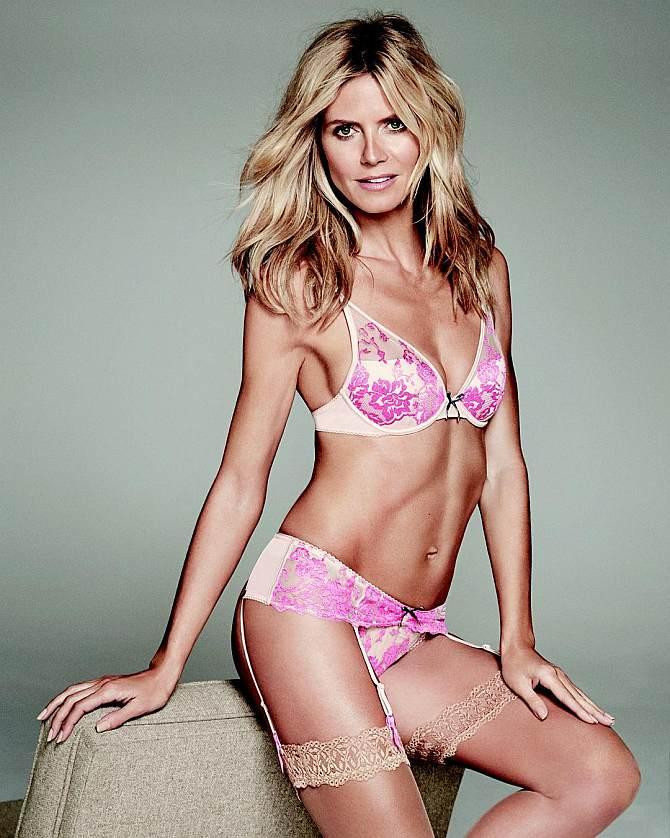 Photograph: Kind Courtesy Heidi Klum/Instagram
Why hide the body, when it's this lithe? And that too after having four babies. *Woah*
Look at how 42-year old Heidi Klum flaunts her bod in a bikini from her label 'Heidi Klum Intimates'.
Such unabashed confidence! Does she get your vote?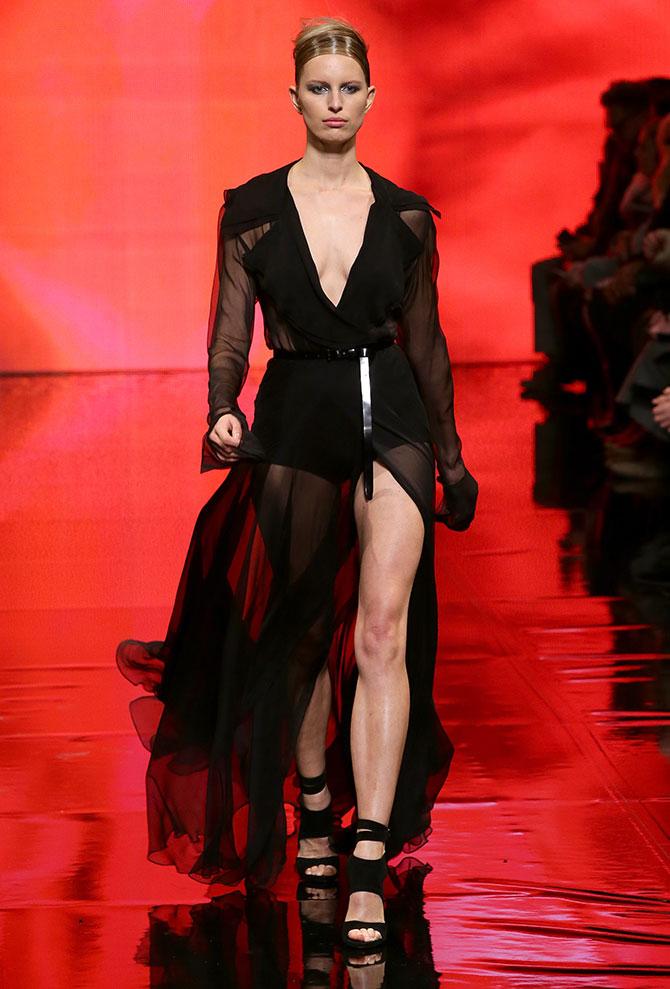 Photograph: Neilson Barnard/Getty Images
Czech model Karolina Kurkova was once teased for her super-long legs and big smile.
But she embraced these features as her signature.
Known for her killer confidence, this 31-year old certainly knows to slay the runway. And mind it, she is a mother of one.
Who is the hottest model mom? Vote now and tell us what you think!
ALSO READ
Out-of-the-box celeb fashion... Like it?
10 celebs who've nailed airport fashion