You'd want to gift your bae these fairy tale worthy gowns right away!
The Lela Rose Spring 2018 bridal show at La Sirena in New York City was a stunning affair with some beautiful wedding gowns on display.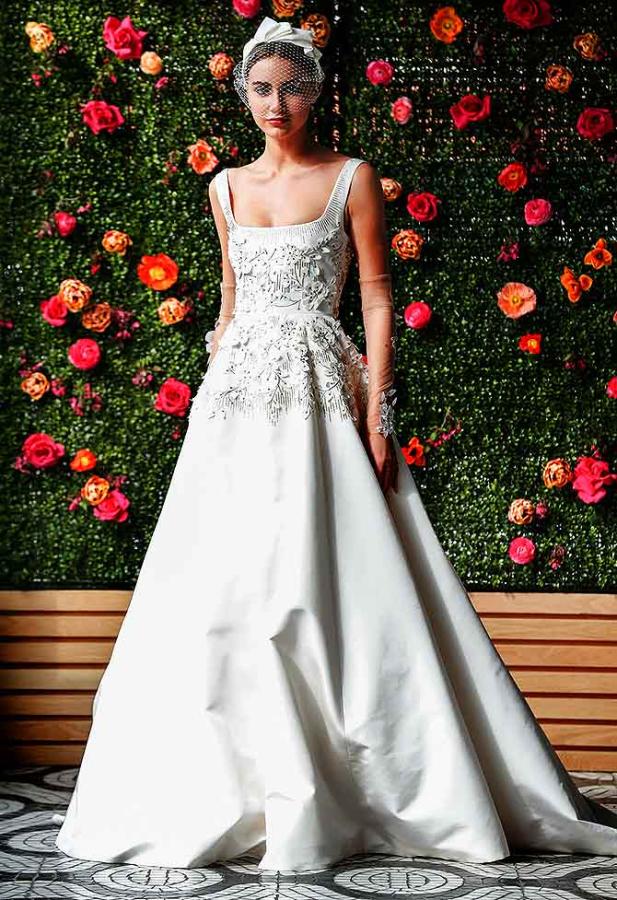 IMAGE: The show saw several minimalist yet gorgeous white wedding gowns like this one. Simply stunning, isn't it?
All photographs:

JP Yim/Getty Images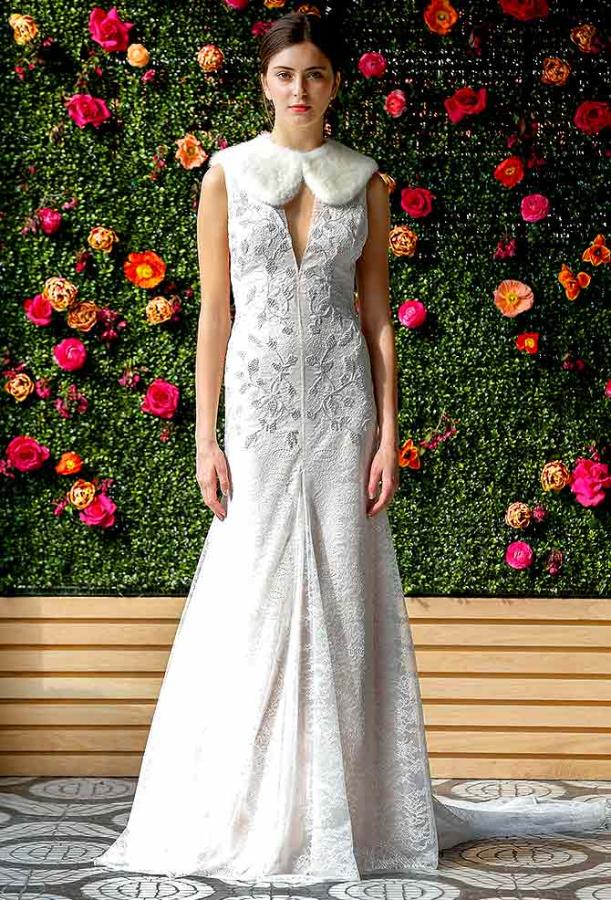 IMAGE: This wedding gown has a regal touch with a fur collar and embroidery.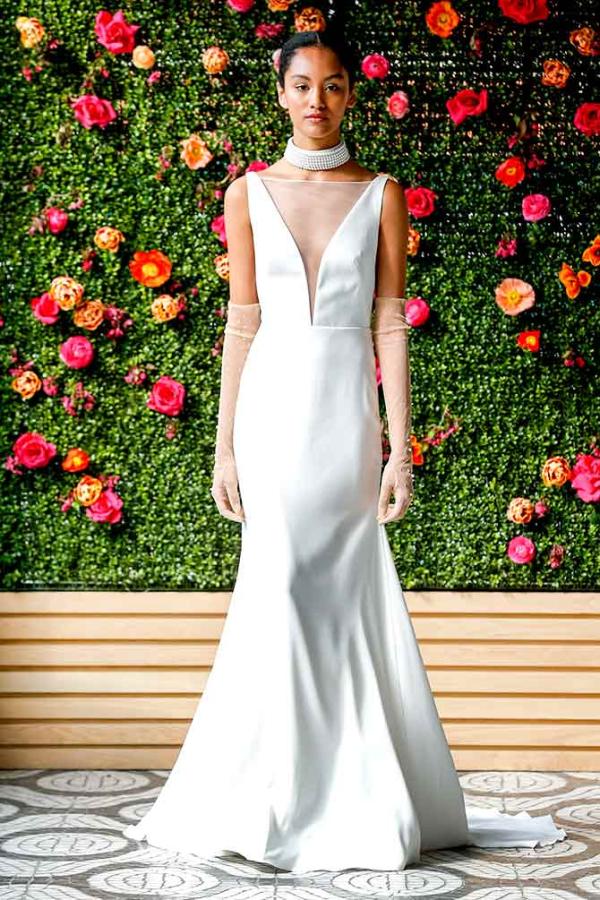 IMAGE: Yet another gorgeous creation with a sheer neck and nude gloves worn by

model Xiara Waller.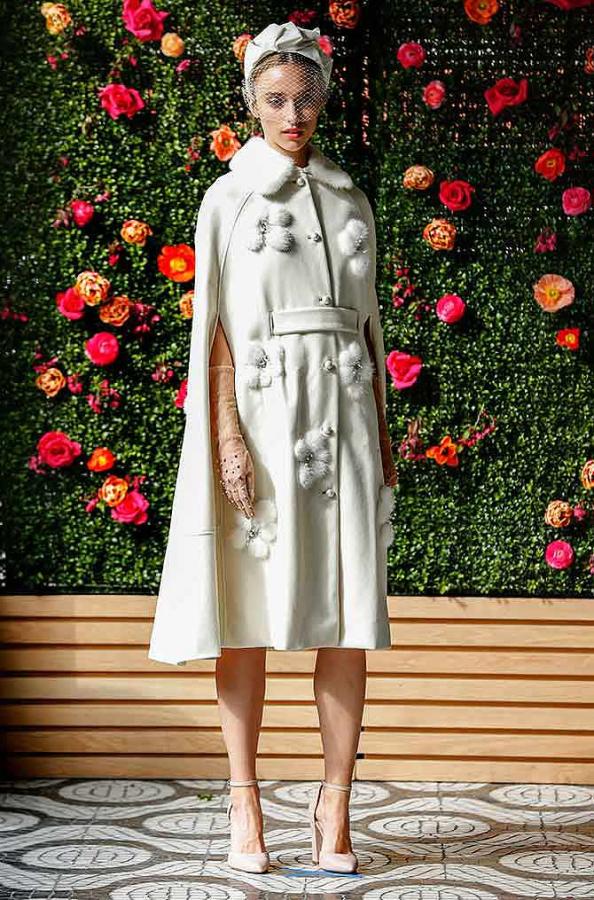 IMAGE: Want to keep your wedding dress short and simple? This outfit is meant for you.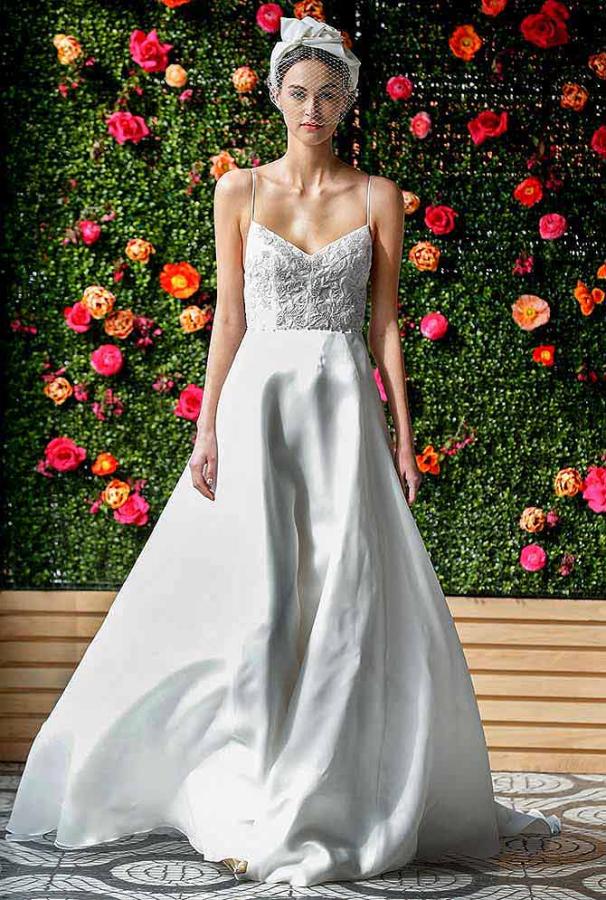 IMAGE: Whoever thought that a white gown as plain as this could look like a million dollars?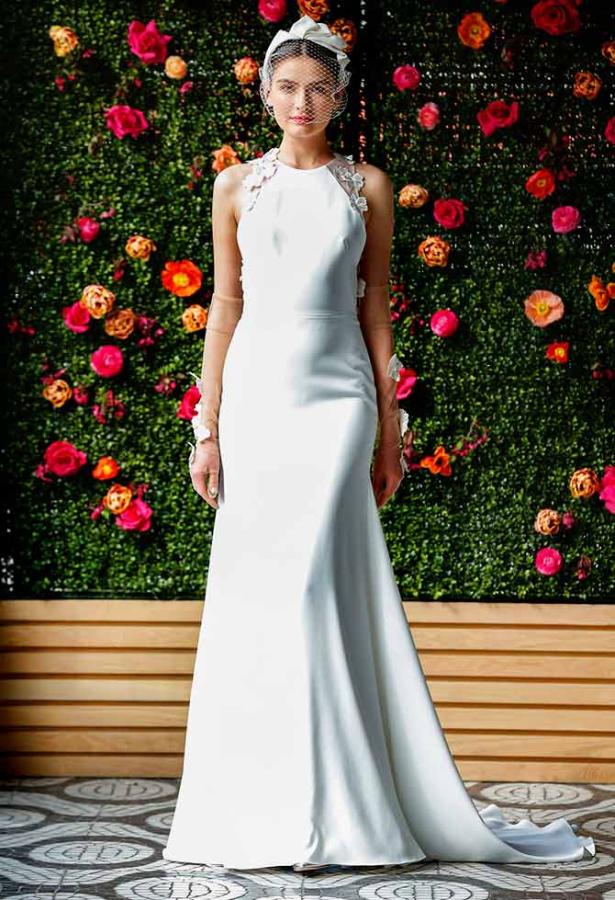 IMAGE: If you have that hourglass figure to flaunt, here's a perfect one for you.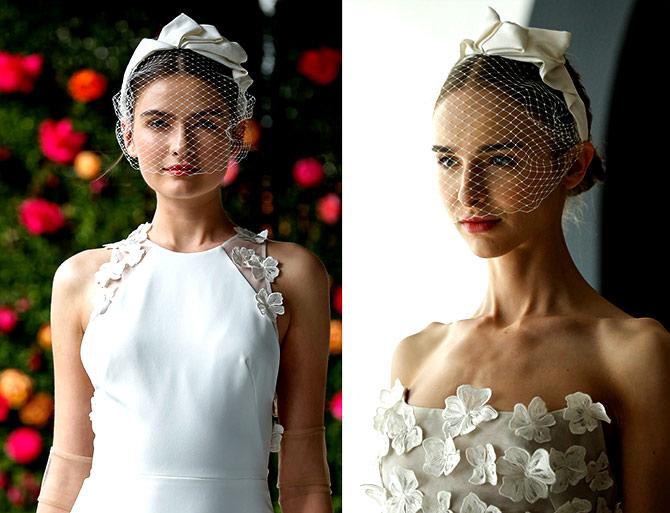 IMAGE: The veils seem to have gotten much shorter -- much like the ones worn by the royal families.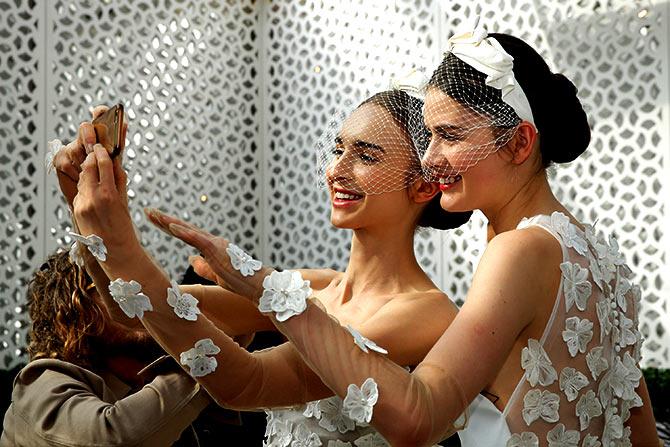 IMAGE: The collection saw also nude gloves with floral motifs. Think it will soon become a trend of sorts?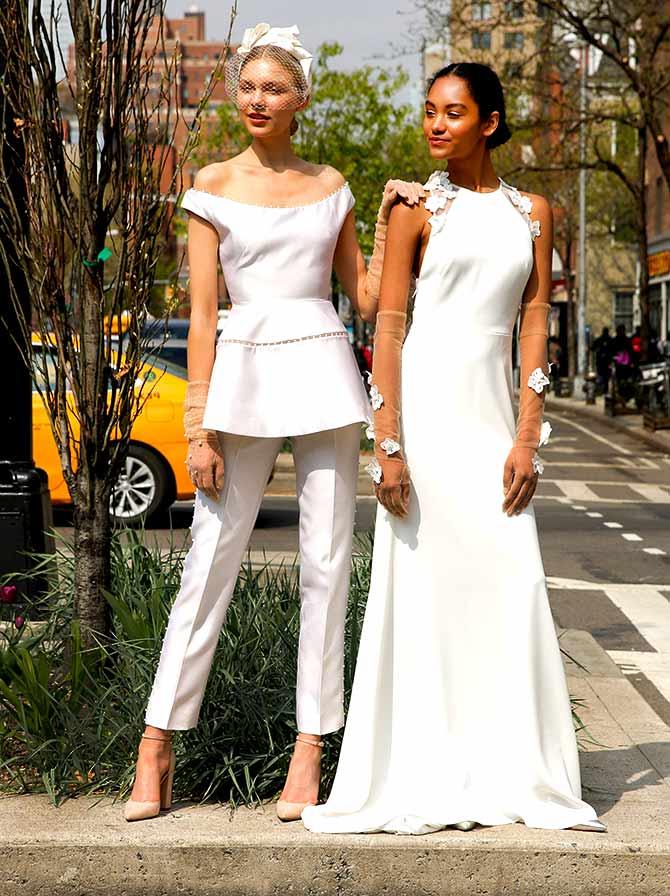 IMAGE: When the old meets the new...

Maja Brodin, left, and a fellow model pose on 9th Avenue prior to the show. Maja is

dressed in a peplum top and trousers, which could make for a comfortable wedding outfit for the contemporary bride.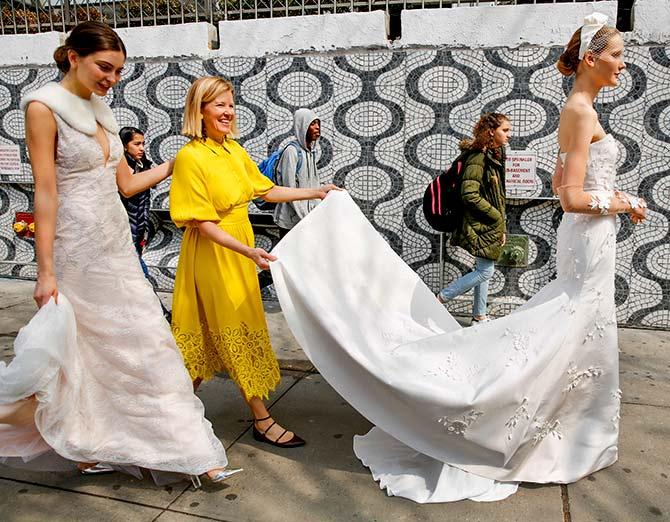 IMAGE: Designer Lela Rose walks with models down 9th Avenue before the Lela Rose Spring 2018 Bridal fashion show. Inspired much for your own wedding?