They don't have to speak out real loud or wear revealing outfits to make their presence felt.
These women, across generations, know just how to make their presence felt and we doff our hats! (As should you!)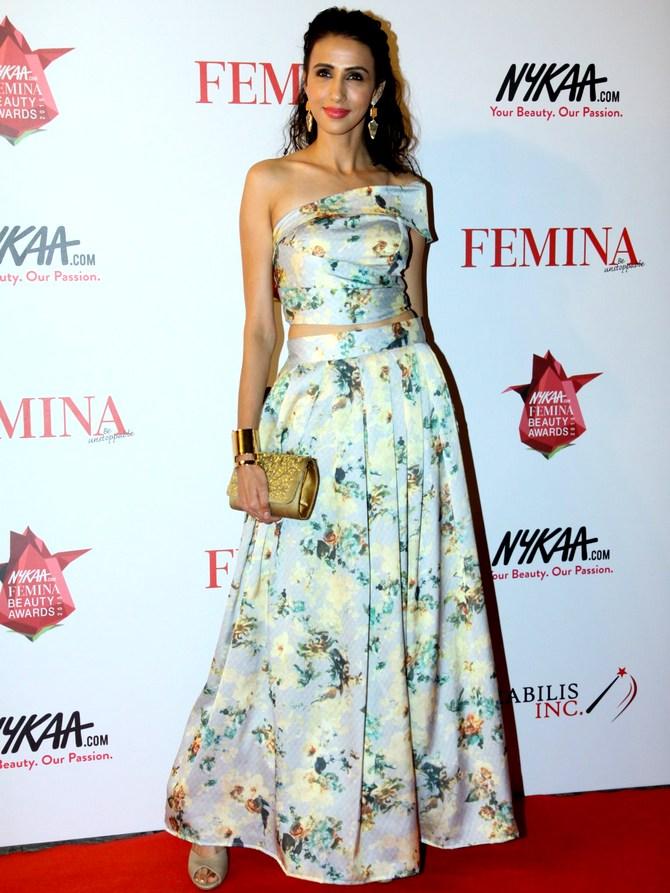 If you haven't figured it out yet, we have nothing but admiration for Alesia Raut!
The stunning model has been doing a fantastic job raising a young (not to mention lady killer) son single-handedly, mentoring new models, speaking her mind and oh... lest we forget... nailing it on the ramp season after season at Lakme Fashion Week.
If she doesn't spell class, we really don't know what does.
Photograph: Pradeep Bandekar
---
Lisa Haydon walked into our offices in a pair of flip flops and torn jeans and took our collective breaths away just as easily as she made us sigh in this stunning halter-neck number at an event earlier last year.
Photograph: Pradeep Bandekar
---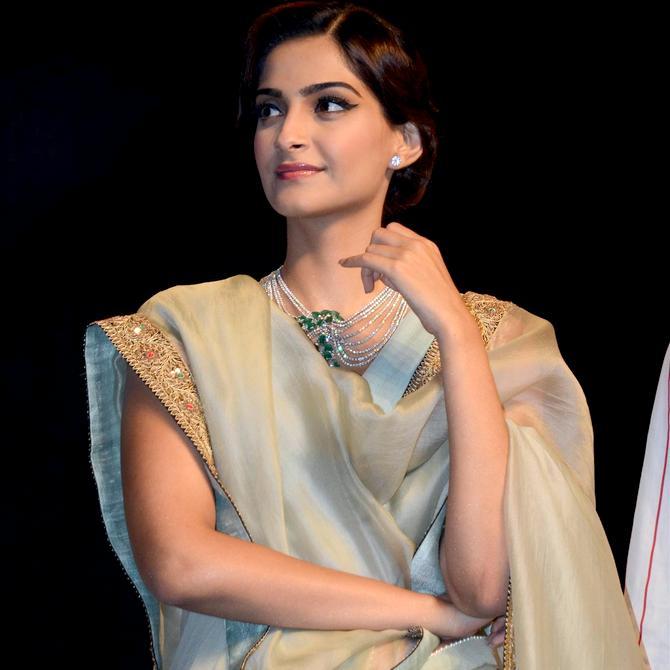 Some say she overdoes it; others credit her stylists but the fact is when it comes to class, few other women of her age can carry off an outfit as traditional as this one (complete with that stunning emerald necklace) as elegantly as Sonam Kapoor, don't you agree?
Photograph: Pradeep Bandekar
---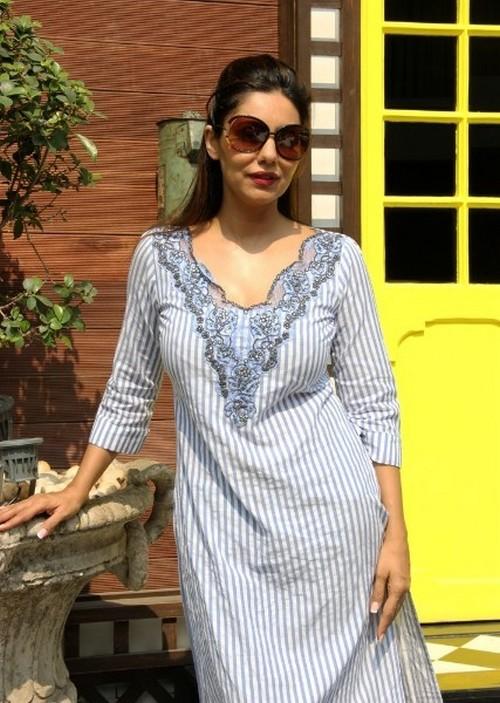 Give her a designer evening gown or an embellishment-free kurta like this one but you can trust Gauri Khan to carry it off in style. Understated, strong and self assured and never daunted by all the controversies her husband manages to get into, Gauri Khan spells c-l-a-s-s.
Photograph: Abhijit Mhamunkar
---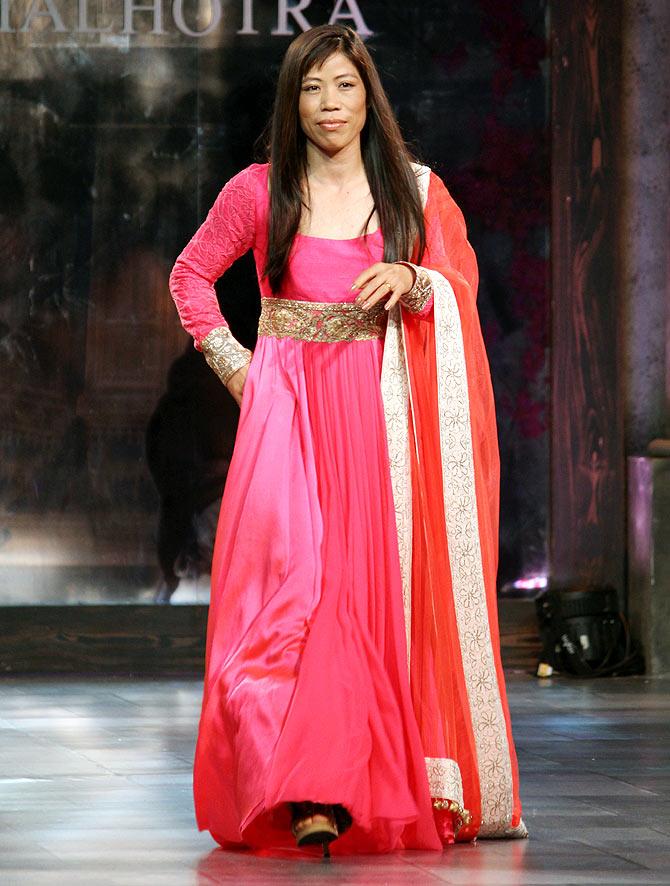 When there's a film made about your life while you're still at your peak, you pretty much become a legend.
Mary Kom makes an easy transition from the ring to the runway, don't you think?
Photograph: Hitesh Harisinghani/Rediff.com
---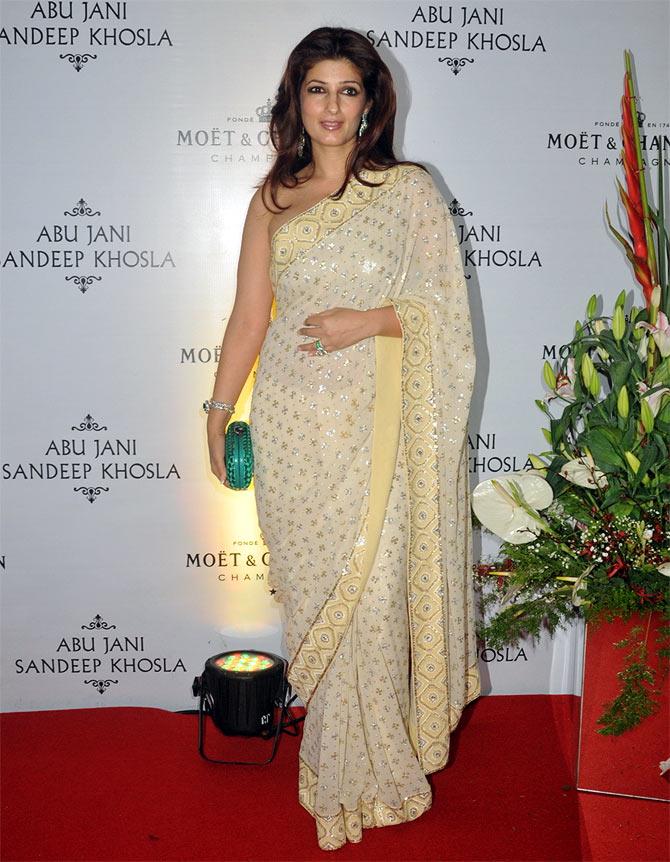 Twinkle Khanna is not your regular star wife. She runs the house, she runs her own life and when she voices her opinions, everyone stops to listen. That is classy, isn't it?
Photograph: Abhijit Mhamunkar
---
She may not have won but Saina Nehwal became the first Indian to reach the All England Badminton final and she did it with grace and in style.
Photograph courtesy: Cover of Femina
---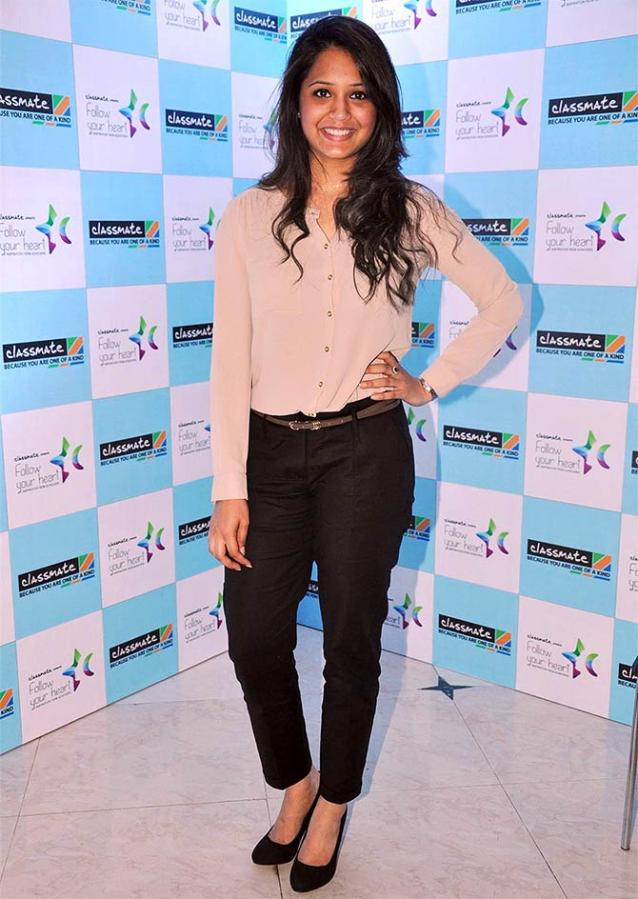 When it comes to Indian squash, we have only one thing to say: Deepika Pallikal.
In a country that worships cricket, Deepika Pallikal (much like Saina and Mary) is a shining beacon of hope for all sportspersons not cricketers.
Photograph: Abhijit Mhamunkar
---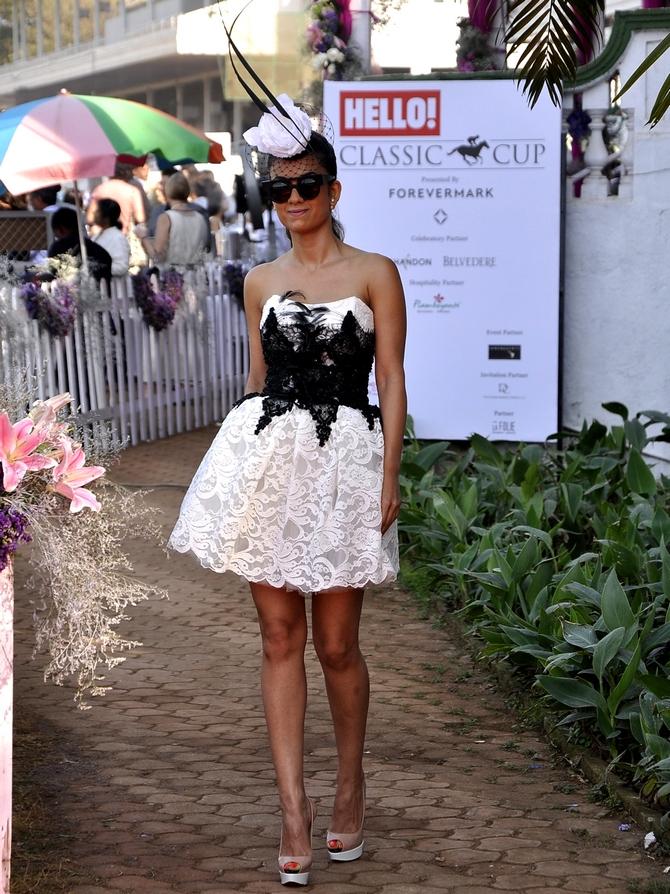 There's one word to describe Natasha Poonawalla: Classy.
Photograph: Pradeep Bandekar
---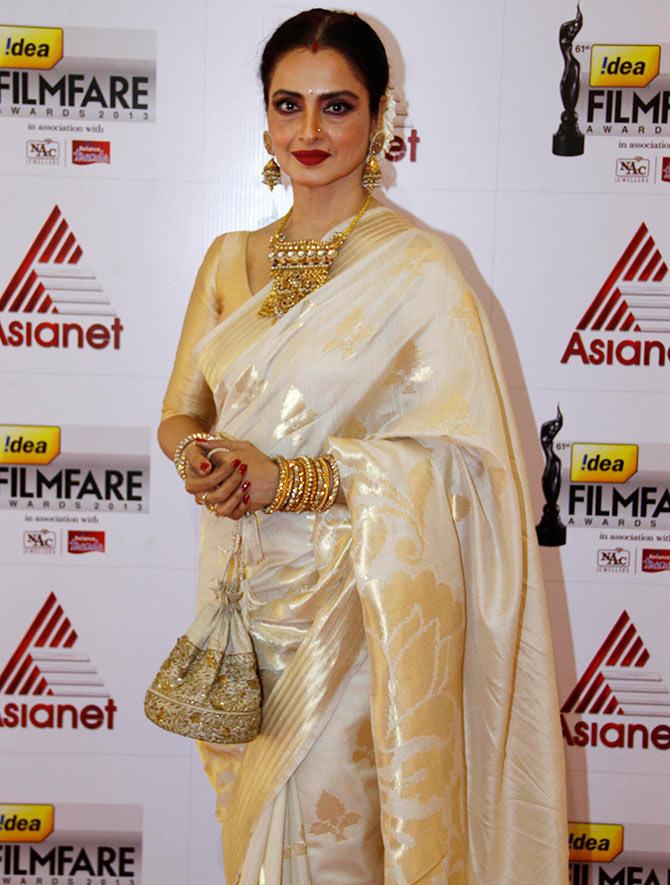 Mysterious, ageless and oh-so-classy, we don't have to tell you why Rekha is on this list, do we?
Photograph: Abhijit Mhamunkar
---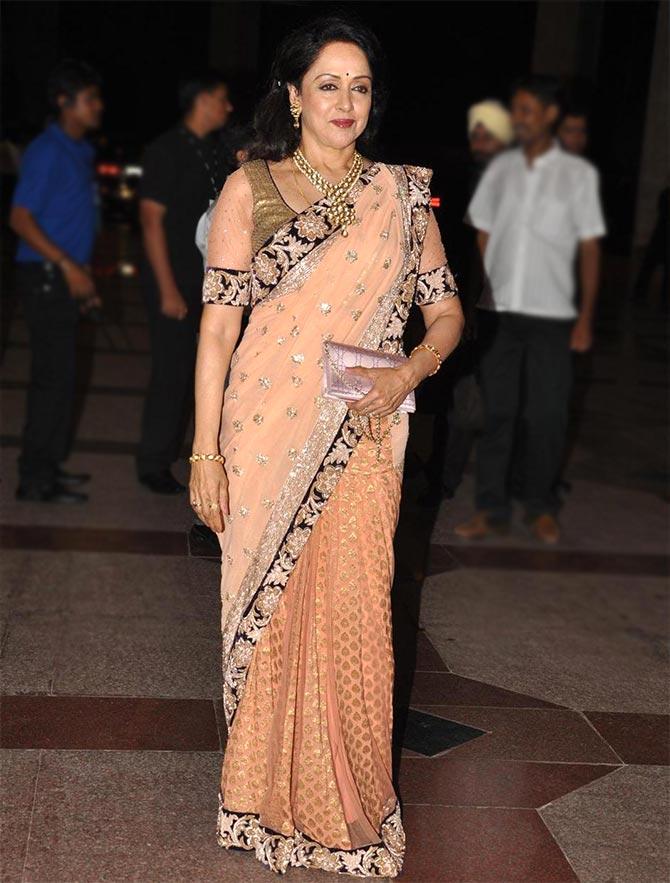 Actress, dancer, politician, mother of two wonderful daughters... Hema Malini plays several roles and plays them out efficiently.
Photograph: Abhijit Mhamunkar
---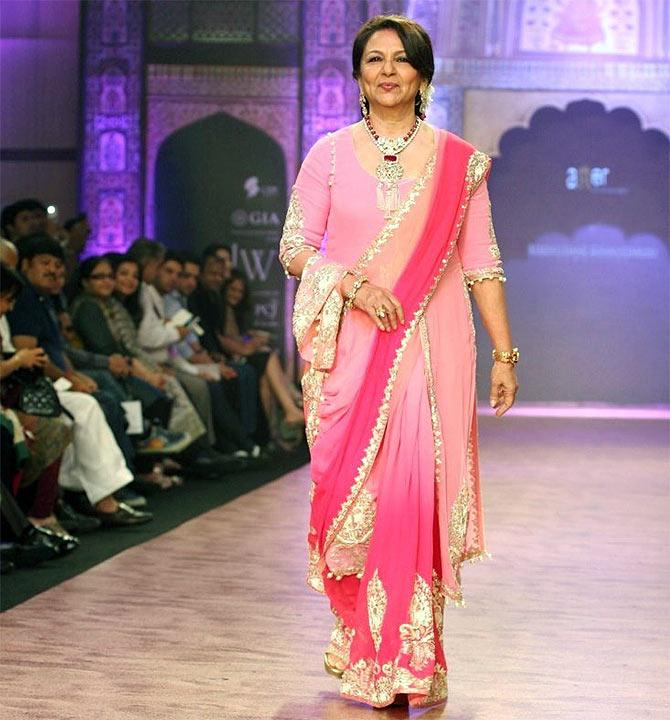 We wind up with (because unfortunately, we should) Sharmila Tagore who made the difficult transition from being a Bollywood actress to the bahu of a royal family look like a cakewalk. #Respect!
Photograph: Abhijit Mhamunkar
Women who spell class