No wonder she's called the 'Queen of the Dark'.
Meet Nyakim Gatwech, a South Sudanese model who is blessed with melanin in abundance -- she loves every inch of her dark skin.
She goes by the handle @Queenkim_nyakim and has 65,222 followers on Instagram.
An inspiration to millions of women with dark complexion, Nyakim is often faced with questions about her skin colour.
'Some people stay snapping me, asking me why am I so dark? How on Earth they expect me to answer that question?' she wrote on her Instagram posts.
'I'm bless(ed) with melanin and I love all this darkness,' she added.
Take a look at some of her stunning pics on the social media photo-sharing site.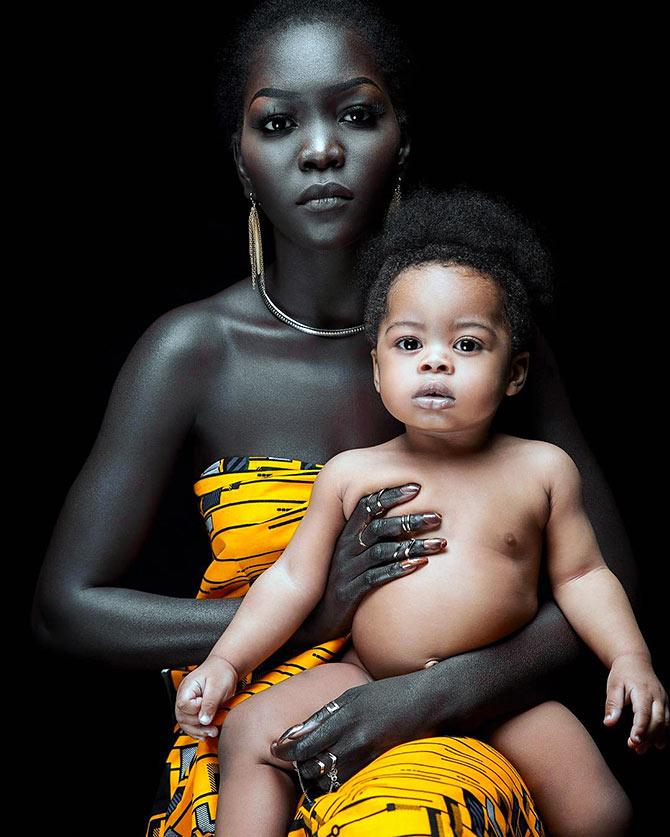 IMAGE: 'This picture speak so deeply in so many different ways....
PS: The kid is not mine I wish he was though,' wrote Nyakim along with this pic, which was shot as part of Project Genesis.
All photographs: Kind courtesy

Nyakim Gatwech/Instagram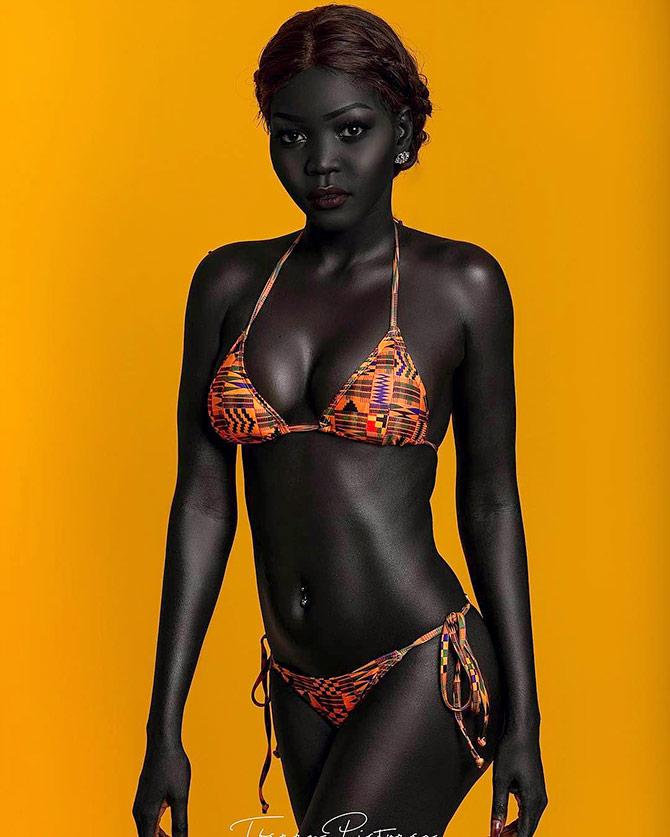 IMAGE: Nyakim captioned this pic: 'Why try to fit in when you are born to stand out!'
'Besides the fact that no matter how much coconut oil I have to put on my skin, I'm still ashy. I love every part (of) it. I love the fact (that) my skin is unique, it is one tone, and finally how soft it is,' she added.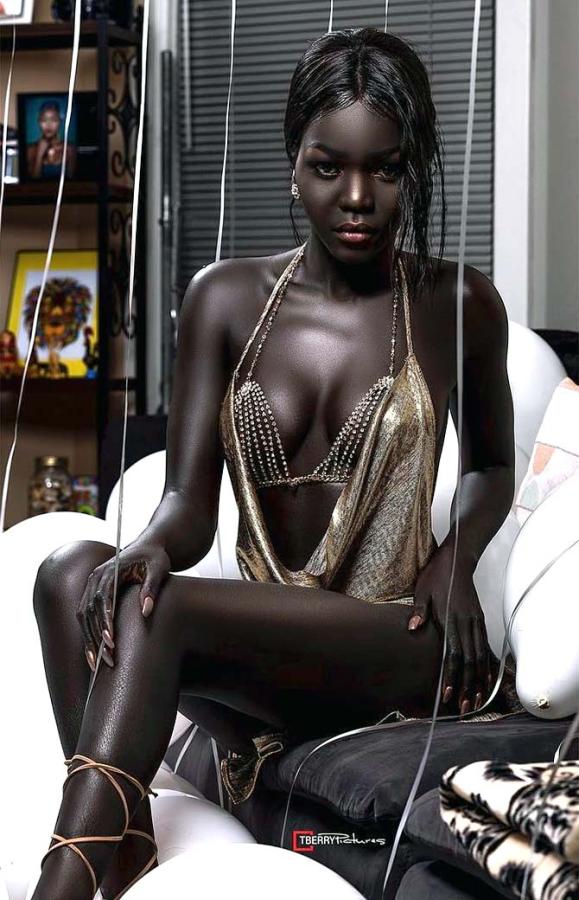 IMAGE: Nyakim took this pic during a birthday shoot.
She is extremely comfortable in her skin and prefers her natural colour without any bleach.
'Show me skin with no bleach and I'll show you beauty,' she wrote on Instagram.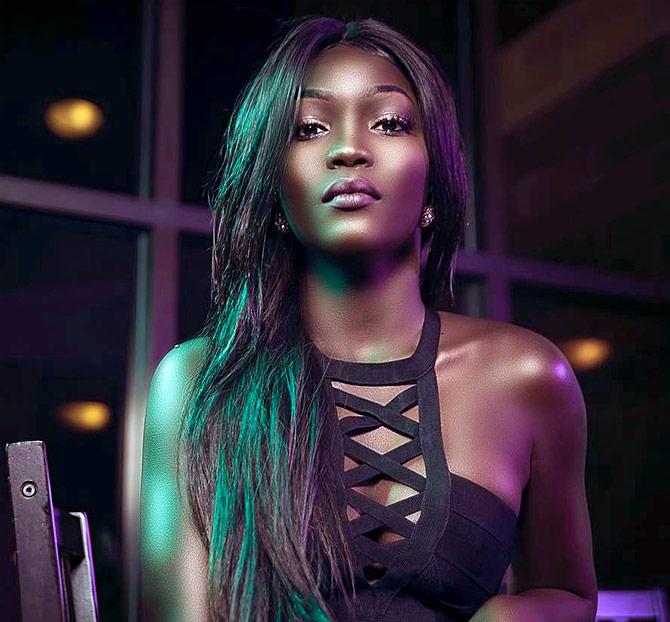 IMAGE: An Uber driver once asked her if she would consider bleaching her skin for $10,000. She didn't know what to say, so she started laughing aloud. 'Why on Earth would I ever bleach this beautiful melanin God (blessed) me with,' she told Huffington Post in an interview.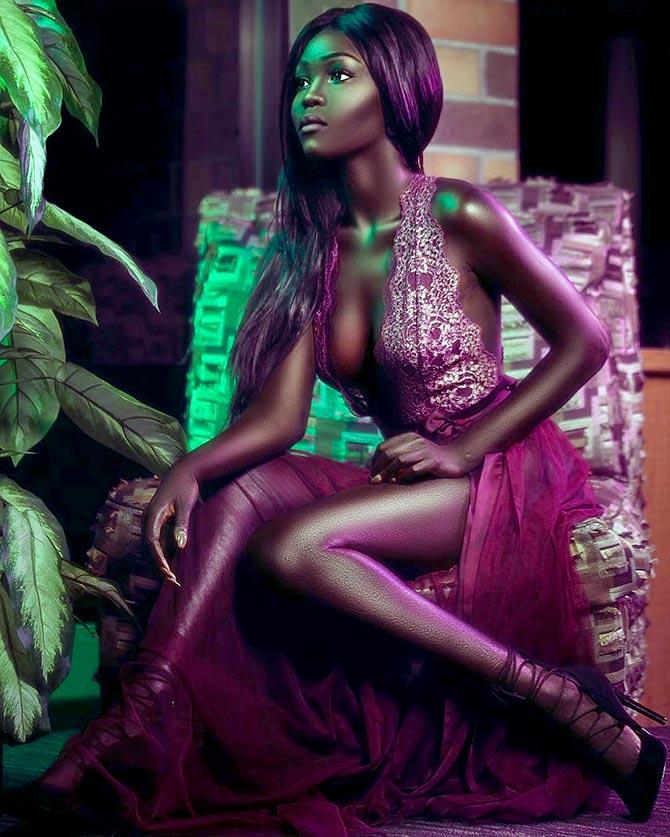 IMAGE: Nothing is more beautiful than a woman who is comfortable in her own skin.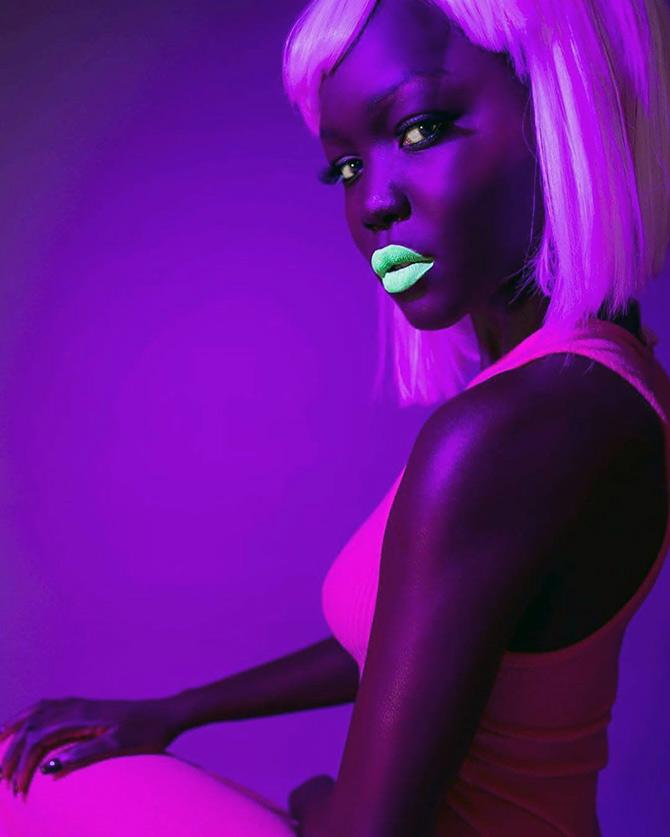 IMAGE: 'SOUTH SUDAN. A country with people so dark you won't believe your eyes, skin so rich and teeth so bright. Gosh how I love my country my people and everything that come with it...' she wrote on social media.
IMAGE: She has a powerful message for her followers: 'So my new nickname is Queen of the Dark and I love it. I'm so thankful and grateful to all the amazing people showing me love and support and writing such powerful articles about me. We are all beautiful in whatever shade of skin color God created us in. So why should dark be bad? Embrace and love who you are and the world would as well!'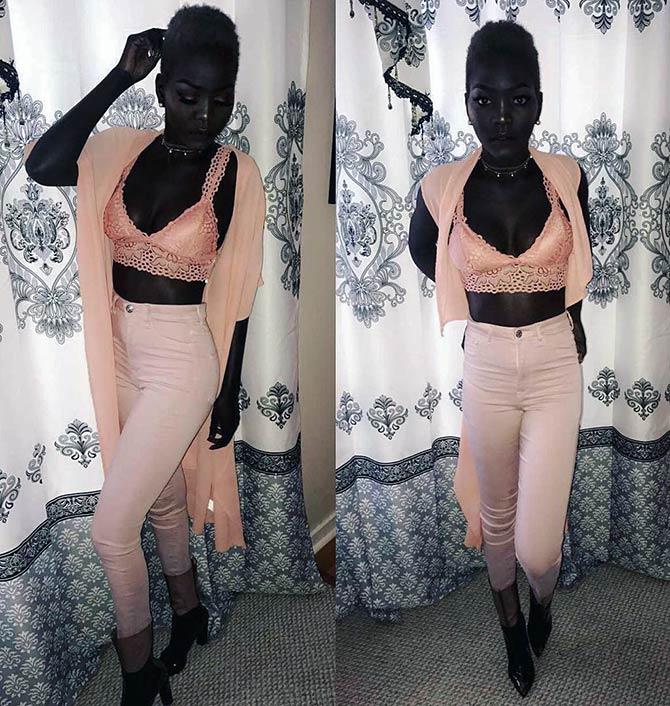 IMAGE: Nyakim is not scared to wear colours that highlight her skin tone. She has also coined the hashtag #melaninmonday to celebrate dark skin complexion.