In our weekly round up, get the latest news from the world of fashion and entertainment.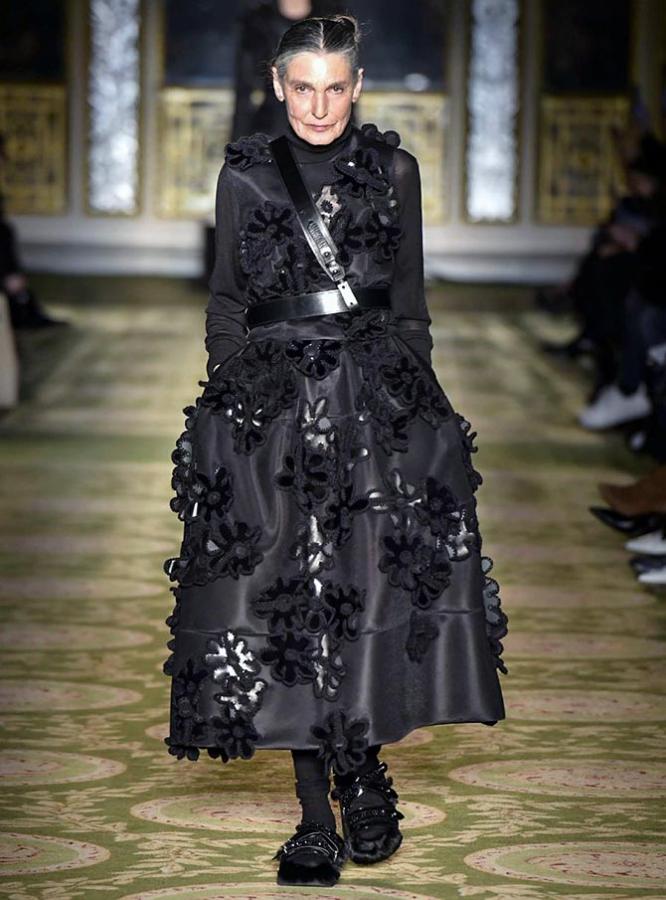 IMAGE: Benedetta Barzini, 73 walked the ramp for Simon Rocha at the London Fashion Week.
Photograph: Kind courtesy Simon Rocha
Designer Simon Rocha's show at the London Fashion Week was special in more ways than one.
Along with the usual teen models, a group of models over the age of 50 made heads turn.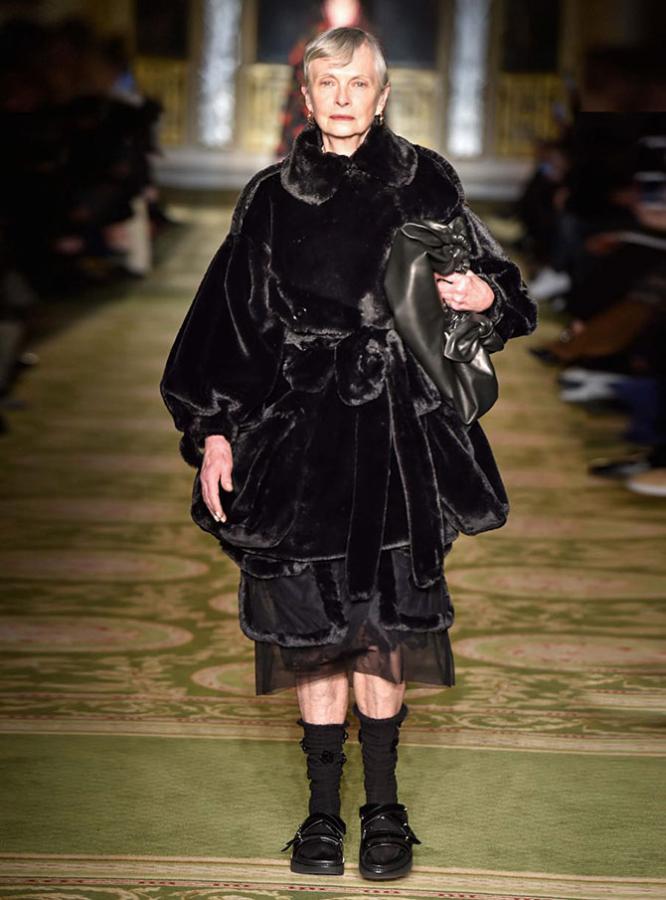 IMAGE: Jan Ward de Villeneuve, 69, at Simon's show. She worked as a teacher before she entered modelling in the 60s. She is married and has two children.
Photograph: Kind courtesy Simon Rocha
The idea was to promote the idea that age is just a number and to defy the notion that models are not 'visible' to designers after the age of 30.
Leading the ramp was Benedetta Barzini, 73, a former Italian model and actor.
The mother of four made an immediate first impression as she returned to the ramp like a pro.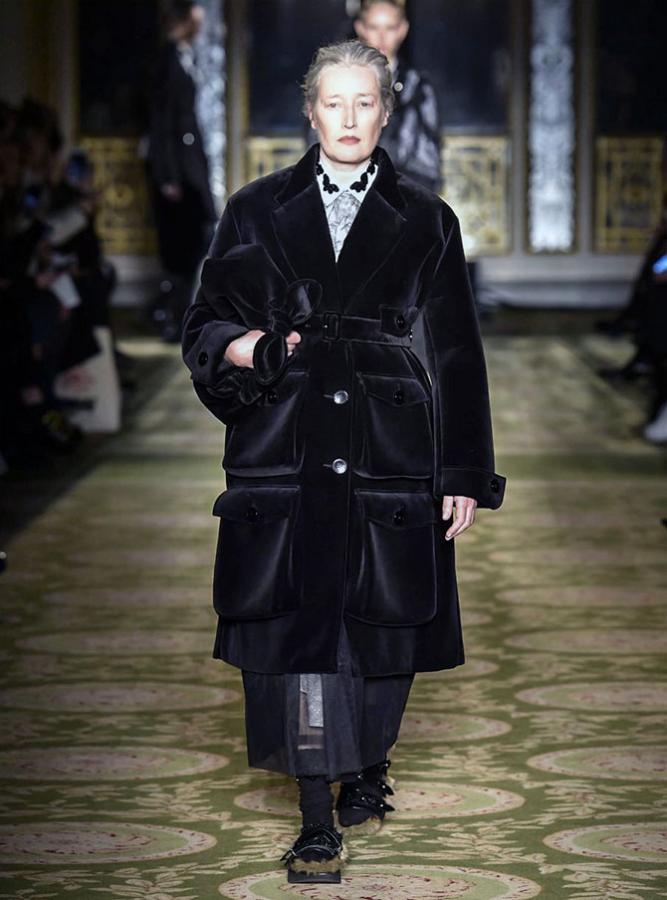 IMAGE: Marie-Sophie Wilson-Carr, 53, has worked with designers like Marc Jacobs and even featured in the 2005 Johnny Depp starrer And They All Lived Happily Ever After.
*****
Paris Jackson lands first cover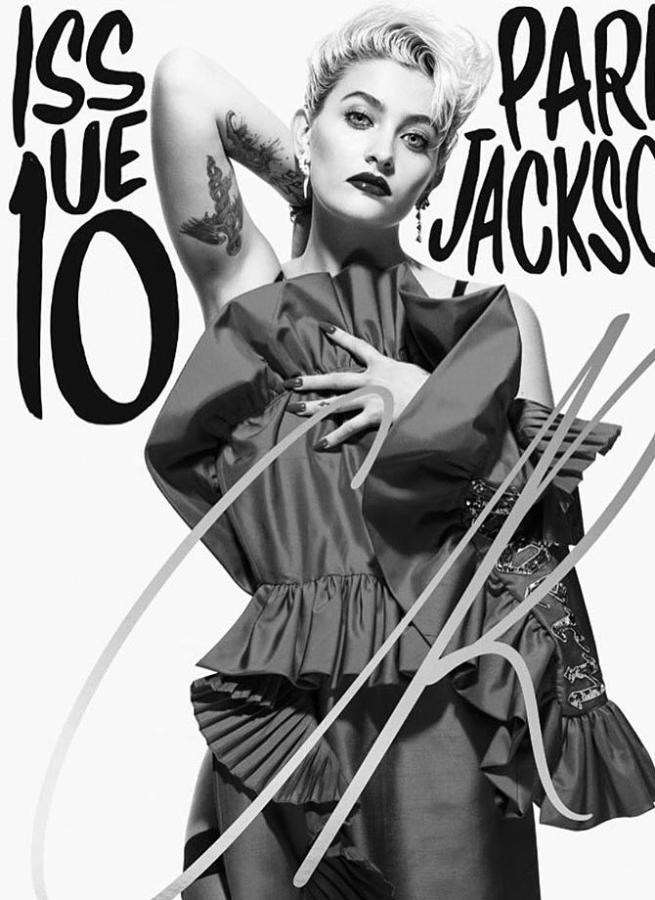 IMAGE: Paris Jackson covers for CR Fashion Book.
Photograph: Kind courtesy Paris Jackson/Instagram
Had Michael Jackson been alive, he'd have been really proud of his daughter.
Paris Jackson recently posted a photograph of her gracing the cover for style icon Carine Roitfeld's CR Fashion Book's latest issue on Instagram.
She looks gorgeous and glamorous in the photograph where she is wearing a blue ruffled creation and flaunting her tattoos.
"Thank you @carineroitfeld @crfashionbook @mario_sorrenti," the US-based actor-model posted on the image sharing site.
Some days ago, the 18 year old made news for being featured on Rolling Stones magazine.
Looks like the young Jackson is already going places.
*****
Emma Watson creates new Instagram to promote sustainable fashion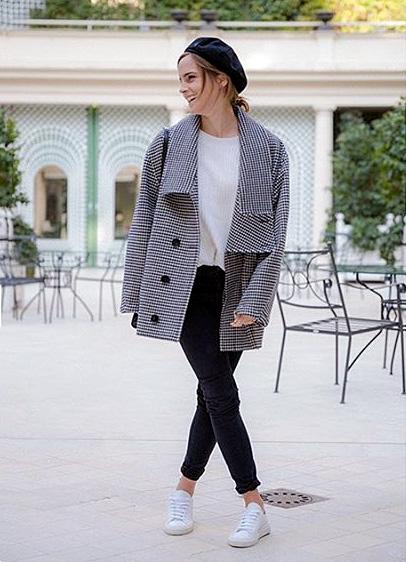 IMAGE: Emma Watson models her fashion diary.
Photograph: Kind courtesy The Press Tour/Instagram
Emma Watson, even when busy in her hectic working schedule is not letting her campaign work effected, as she creates a new Instagram account to promote eco-friendly fashion.

The 26 year old is using her platform to further the cause of sustainable fashion through her new Instagram account, The Press Tour, reports Independent.

In the first photo she can be seen sporting a coat from the fashion house Stella McCartney, who promotes clothing using regenerated and recycled materials and a jumper from Swedish brand Filippa K -- which also promotes recycled clothing.

She captioned the photo, "Bonjour Paris! Coat is from @stellamccartney, the world's first luxury brand that is committed to producing products that do not use leather, skins, feathers or fur.
"Instead, Stella has spent years developing ways of using materials such as regenerated cashmere, recycled fabrics, organic cotton and forest-friendly fabrics.
"Jumper is from @filippa_k, a Swedish brand committed to four Rs: reducing, repairing, reusing and recycling. Shoes are @goodguysdontwearleather. The brand doesn't use any animal products in its collections. Fashion info verified by @ecoage #ecoloves."