Here's a round-up of the glossies for May -- take our poll and let us know who you think makes for the most fashionable, sexy cover this month!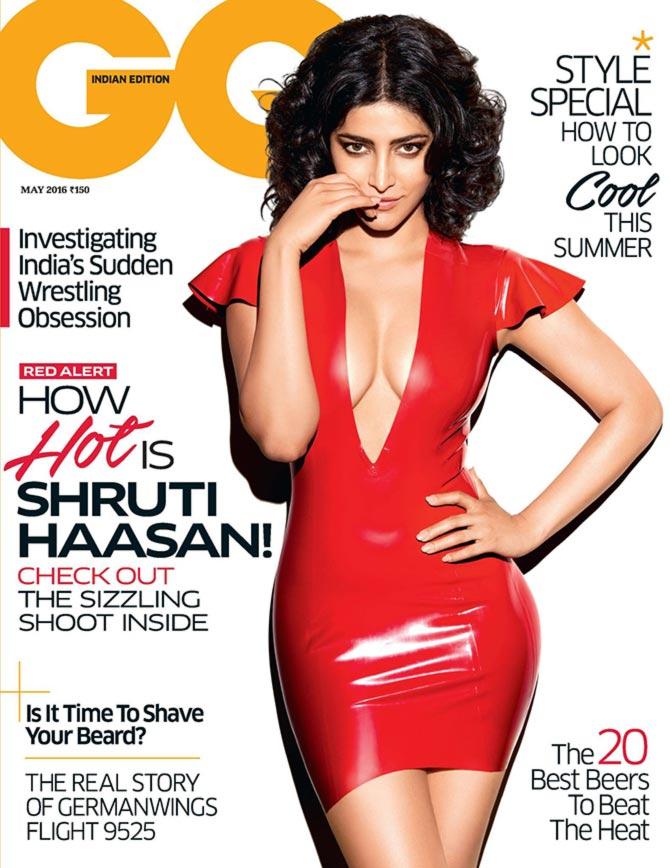 IMAGE: Shruti Haasan goes red hot in a mini with a plunging neckline on the cover of GQ India. We think she makes the cut. What about you?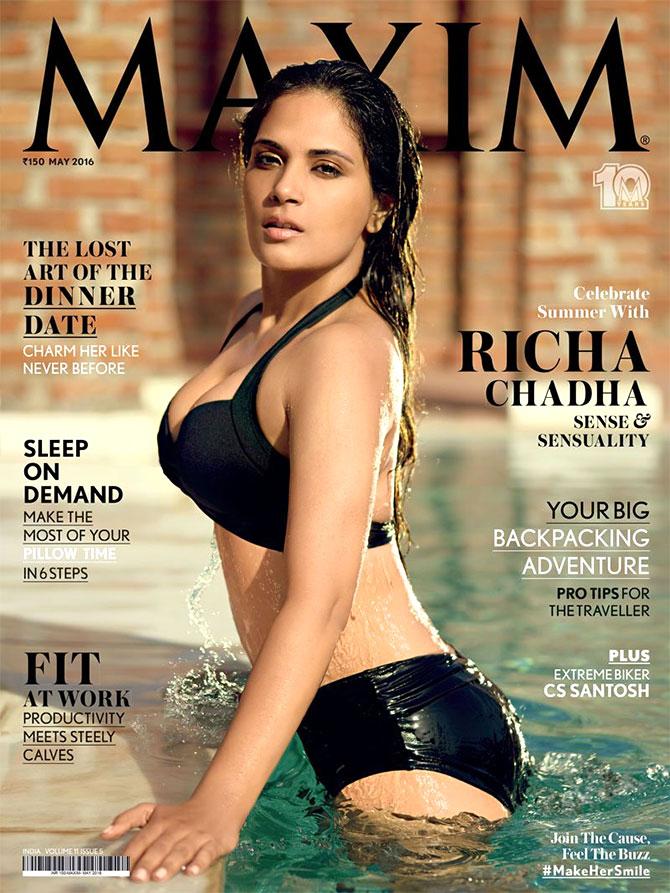 IMAGE: Richa Chadha kills it in a black bikini on the cover of Maxim.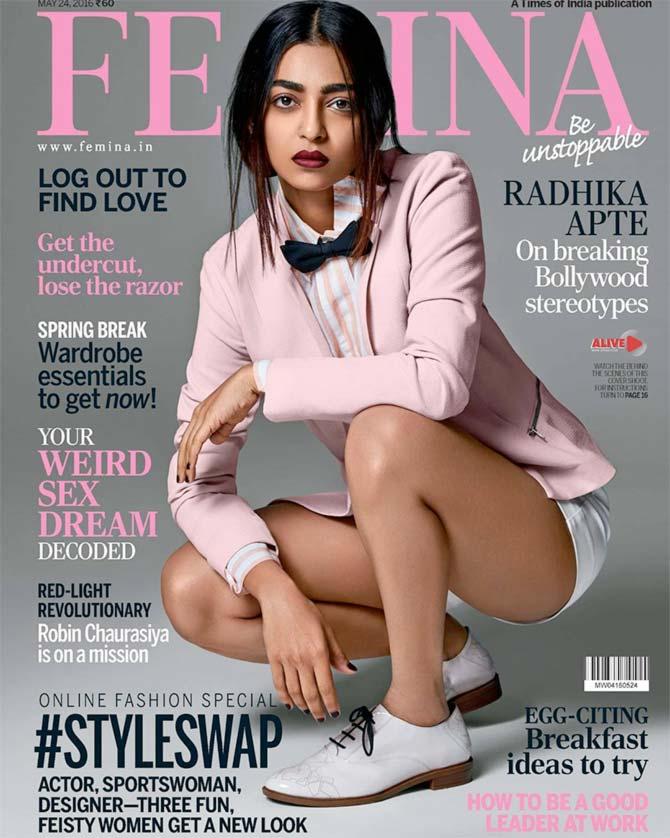 IMAGE: Radhika Apte, looks gorgeously androgynous on the cover of Femina. Like her look?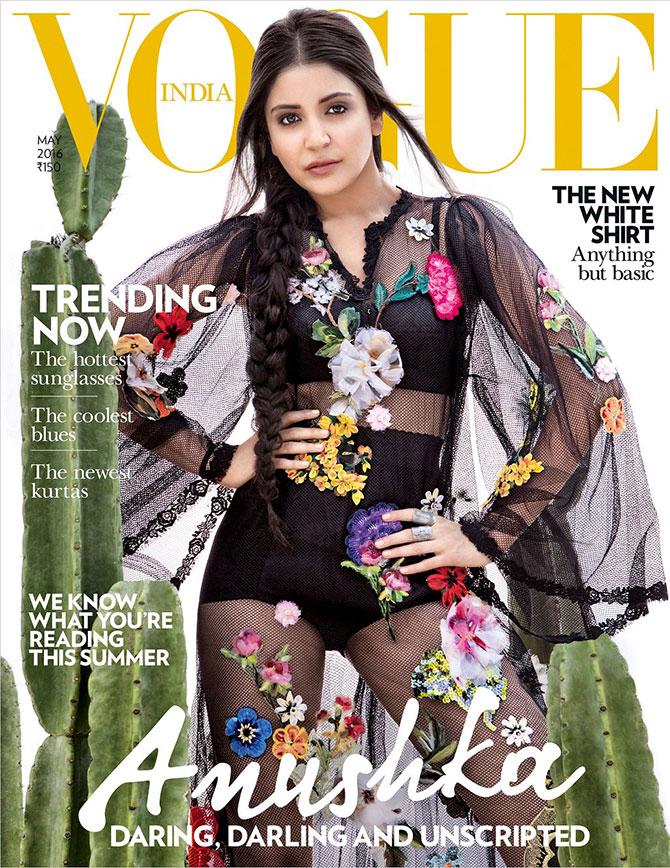 IMAGE: Anushka Sharma sports a sheer floral outfit on the cover of Vogue India. Will you vote for her?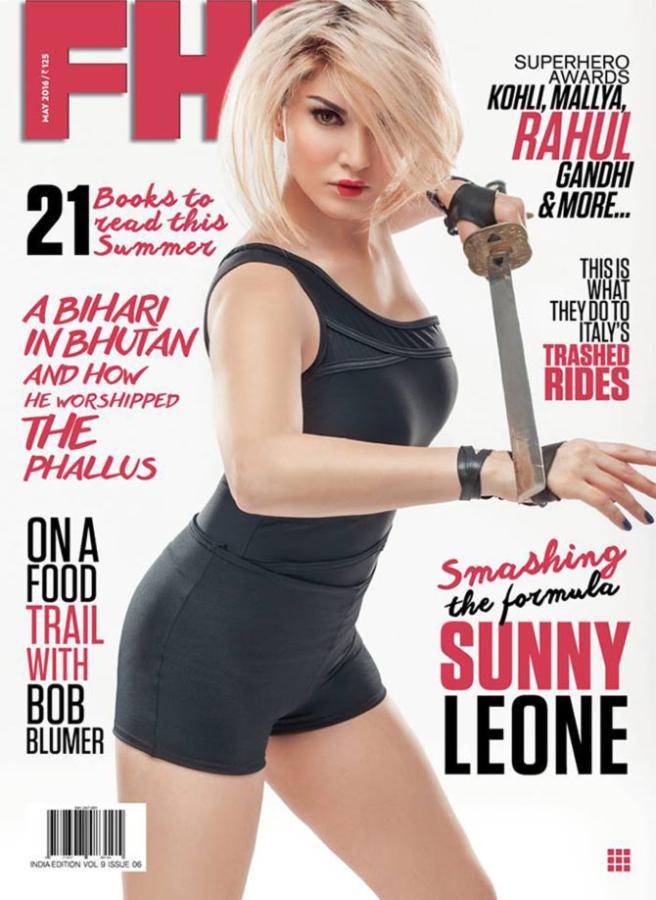 IMAGE: Is Sunny Leone too hot to handle in her fierce Samurai look for this FHM cover?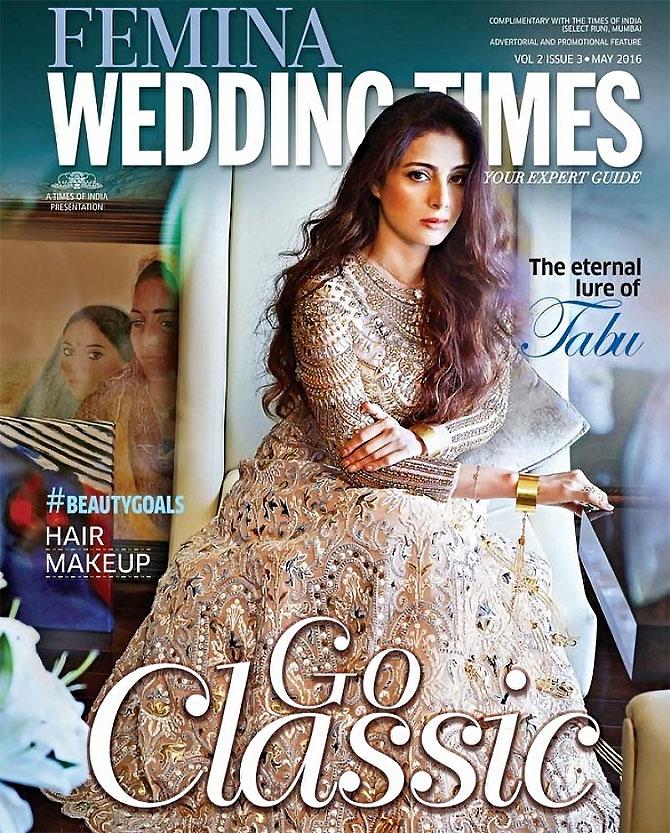 IMAGE: The always gorgeous Tabu looks stunning in bridal wear on the cover of Femina Wedding Times' cover. Does she get your vote?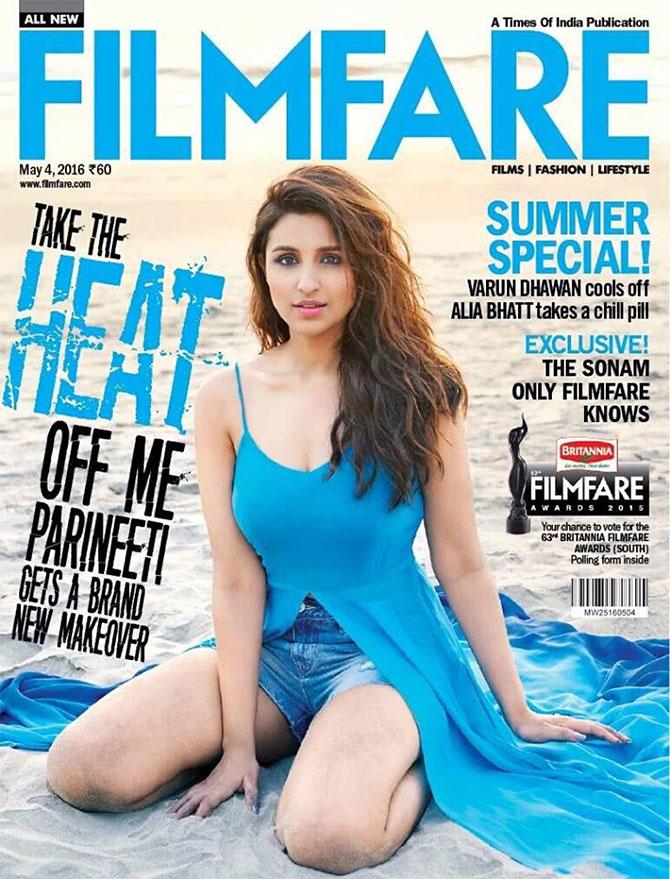 IMAGE: Parineeti Chopra shows off sexy beach style for summer seduction on the Femina cover. Like it?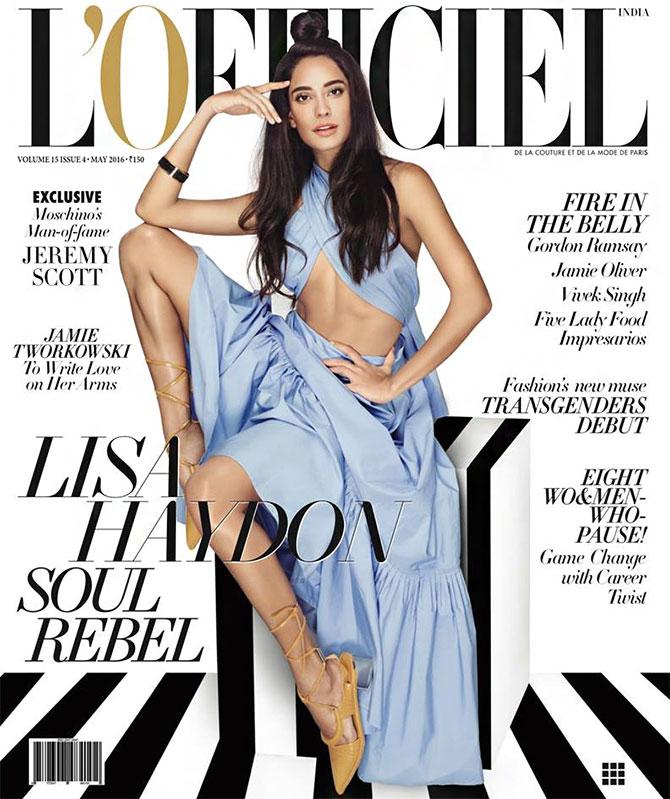 IMAGE: Lisa Haydon flaunts washboard abs and never-ending pins on the cover of L'Officiel. And we love her shoes!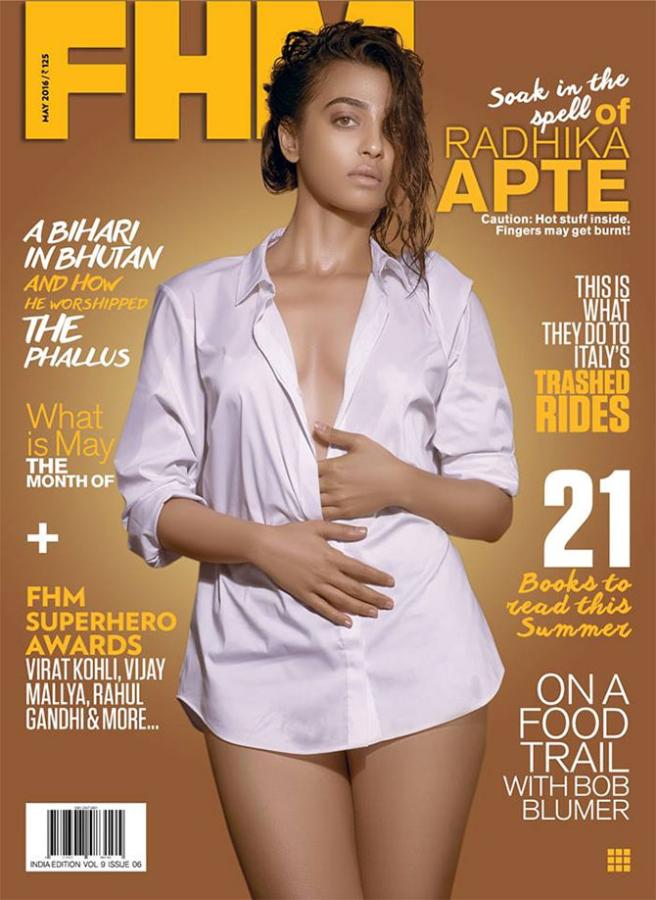 IMAGE: Radhika Apte shows how to make a plain white shirt look sexy on the FHM cover. Don't know about you, but we are voting for her.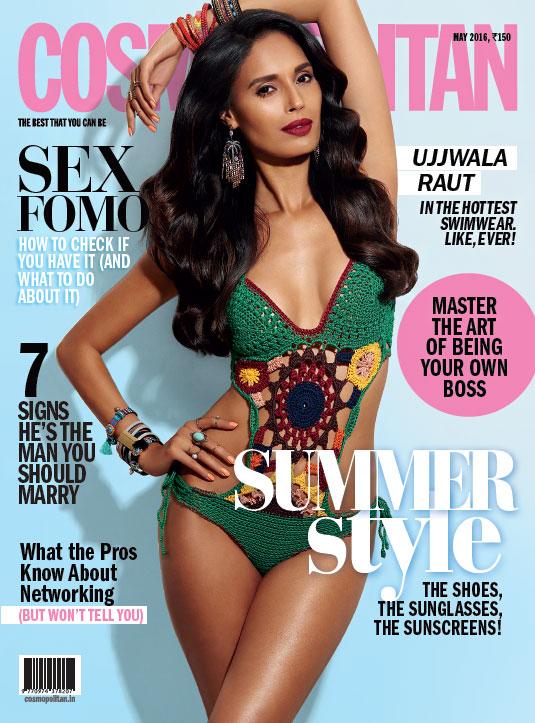 IMAGE: Ujjwala Raut sizzles on the cover of Cosmopolitan in a super-sexy crochet swimwear. Hot or HOT?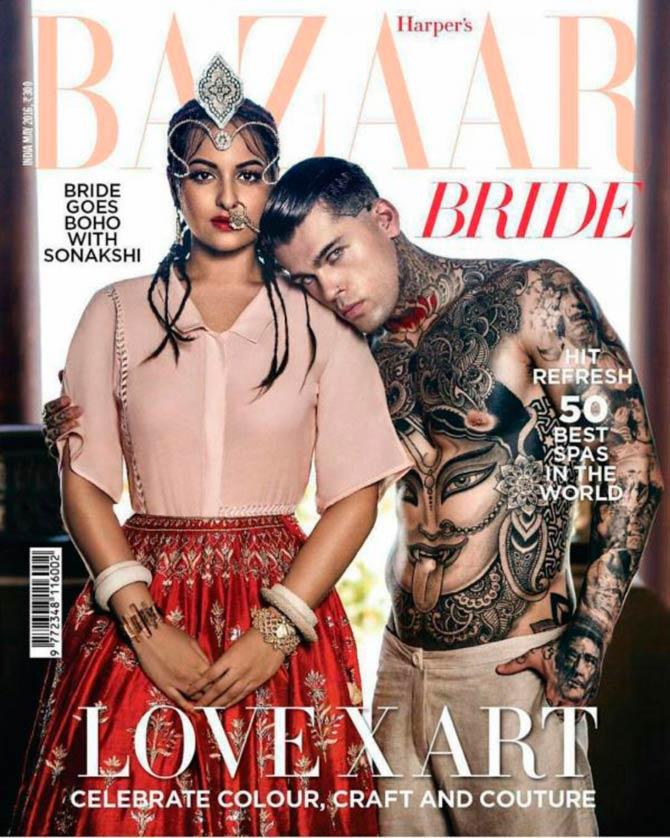 IMAGE: What do you think of Sonakshi Sinha's bridal look for Harper's Bazaar Bride?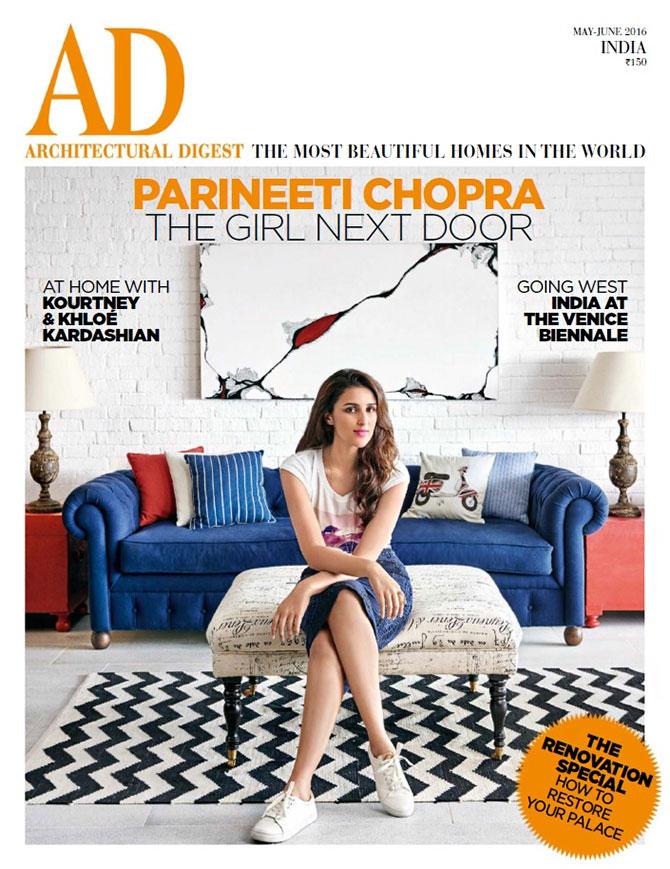 IMAGE: We wind up with Parineeti Chopra in casual look on the cover of Architectural Digest. Does she secretly steal your attention?
So who do you think is May's hottest cover girl? Take the poll below and let us know.