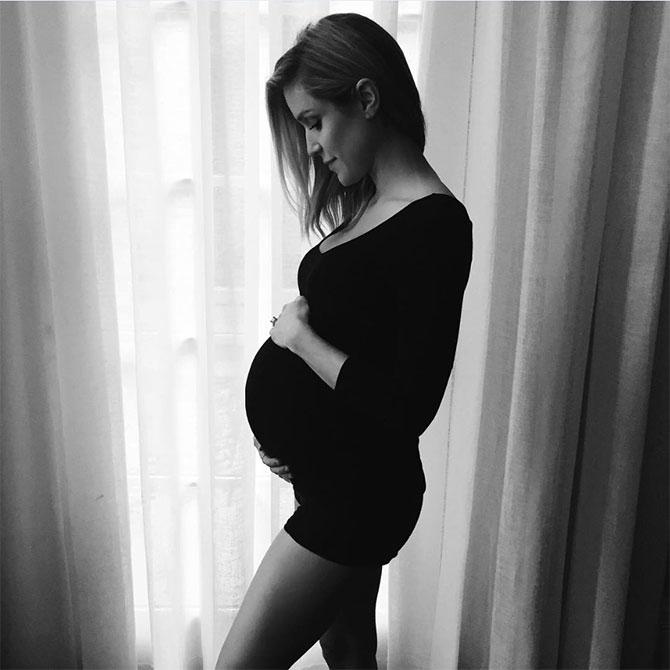 How to step out in style when you are pregnant -- take a cue or two from these celebrities.
Anne Hathaway recently uploaded a picture of her on the beach showing off her baby bump.
We couldn't help notice how gorgeous and happy she looked.
Gone are the days when celebs hid their baby bump behind layers of cloth.
Today celebs are pulling all stops when it comes to flaunting it in style -- and they're doing a great job.
Here's looking at 10 celebs who rocked the baby bump.
1. Anne Hathaway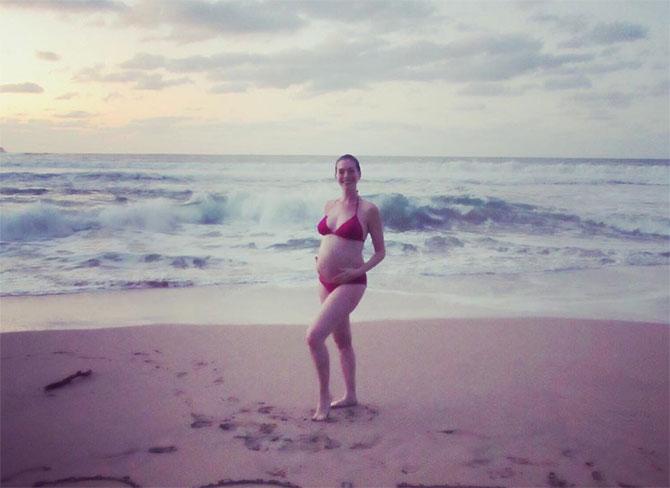 Photograph: Courtesy Anne Hathway/Instagram
Topping our list is actress Anne Hathway.
She kick-started the New Year with this Instagram pic.
Instead of covering it, she flaunted her delicious curves in a red bikini looking gorgeous as ever.
2. Alicia Key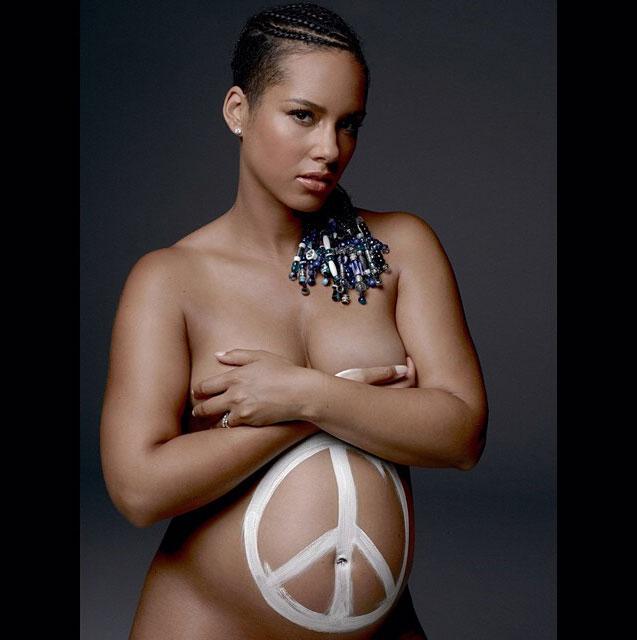 Photograph: Courtesy Alicia Key/Instagram
Singer Alicia Key decided to be photographed nude with the peace sign painted on her tummy when she was expecting her second child.
She made quite a bold statement without clothes, didn't she?
3. Kristin Cavallari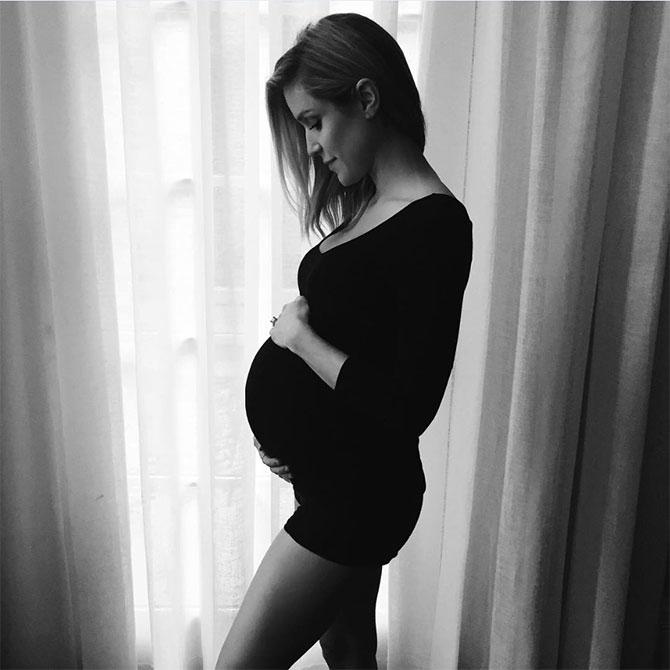 Photograph: Courtesy Kristin Cavallari/Instagram
Actress and jewellery and shoe designer Kristin Cavallari steered cleared of boring maternity wear and posed instead in this black figure hugging dress.
She captioned the pic: "It's hard to believe I will be a mom of 3 in just a few short weeks. I owe so much to my babies...they have changed me in so many ways for the better. I talk about my journey to mommy-hood, my pregnancies, and how these little guys have made me who I am today in #BalancingInHeels. The mommy and wife chapters are incredibly raw and real -- I don't sugarcoat anything."
4. Vanessa Lachey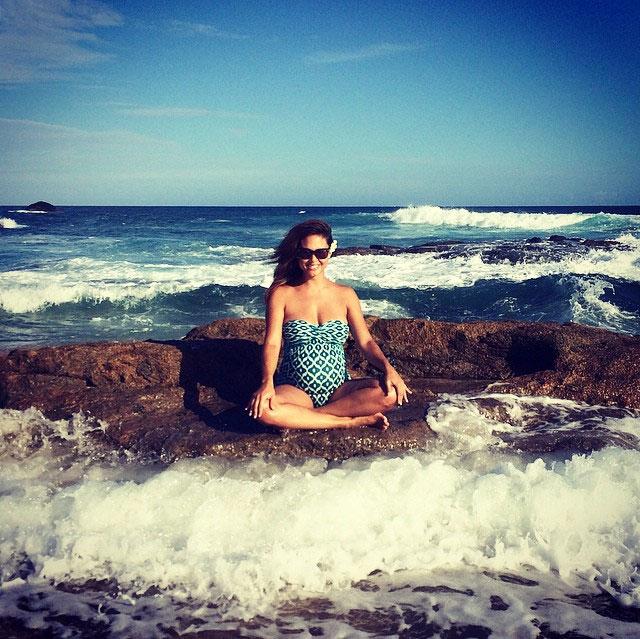 Photograph: Courtesy Vanessa Lachey/Instagram
Whoever said pregnant women can't look sexy in a bikini, needs to take one look at TV personality Vanessa Lachey to put their doubts to rest!
Vanessa loves to play a mommy and wife in real life and on TV, and she was over the moon when she was expecting her second child.
5. Chrissy Teigen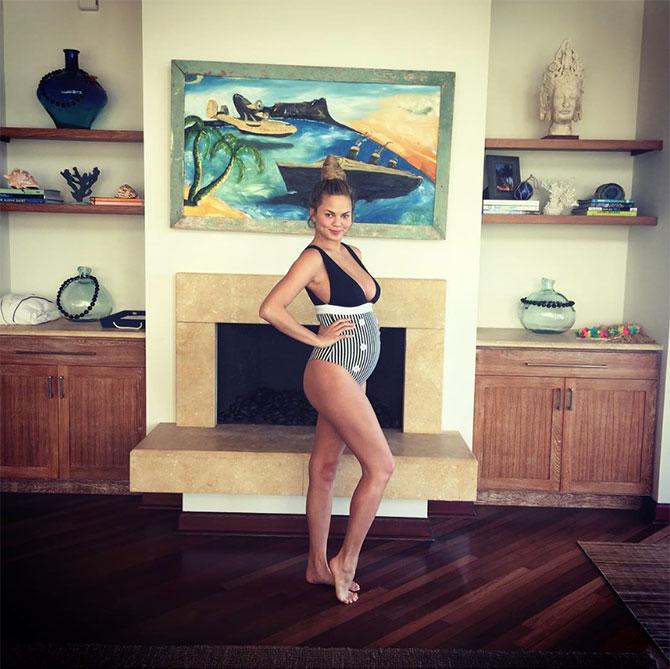 Photograph: Courtesy Chrissy Teigen/Instagram
Days after she revealed her pregnancy, model Chrissy Teigen posed in a bathing suit on Instagram.
Don't we just love her attitude?
6. Kim Kardashian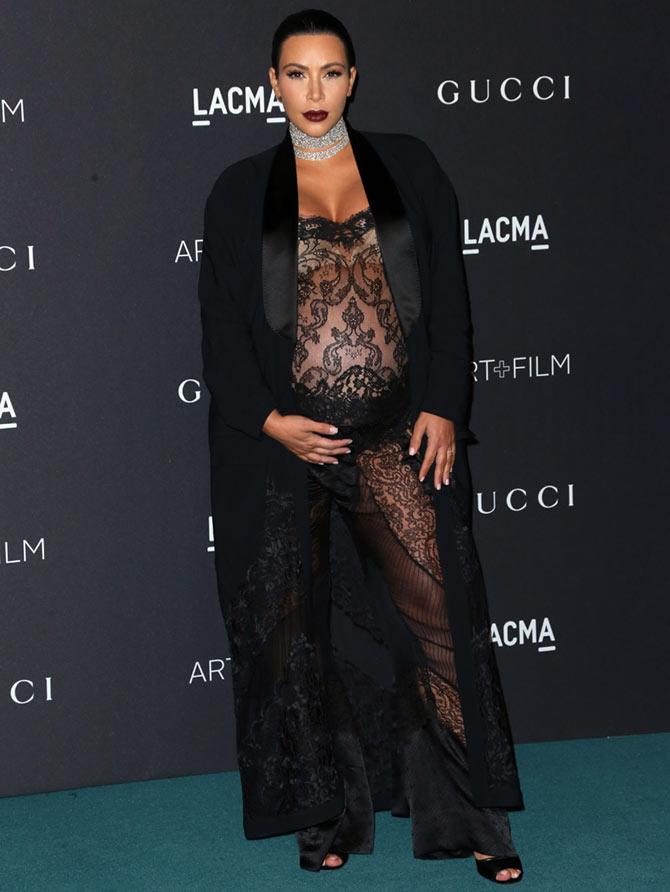 Photograph: Frederick M Brown/Getty Images
Clothes-horse, Kim Kardashian dressed her baby bump in a sheer lace black outfit -- and she ended up looking gorgeous.
7. Kate Hudson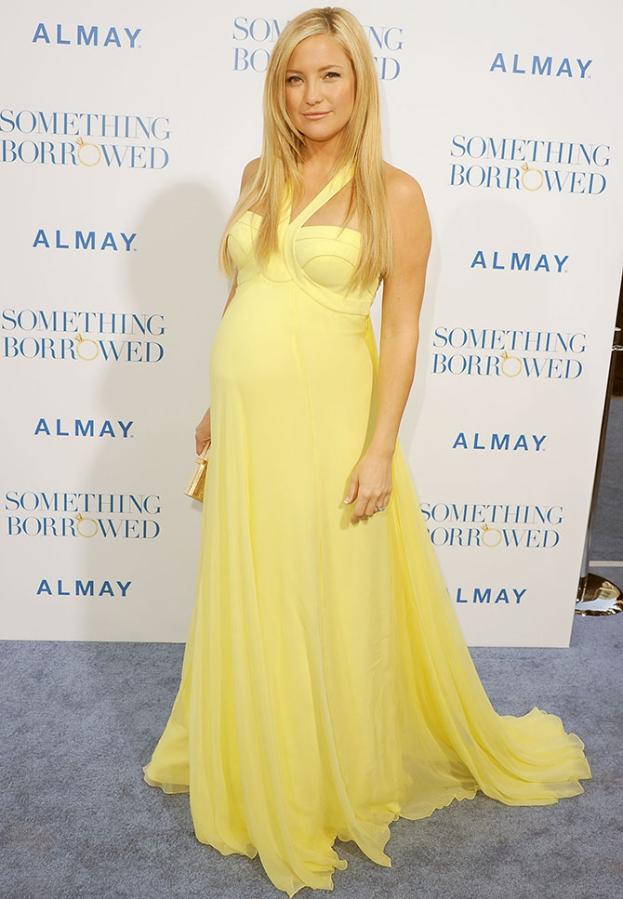 Photograph: Jason Merritt/Getty Images
Mom-to-be Kate Hudson flaunted her curves in a flowing yellow gown.
Despite gaining weight, the Hollywood actress looked radiant in this pale yellow Versace dress. Don't you think so?
8. Olesya Sudzilovskaya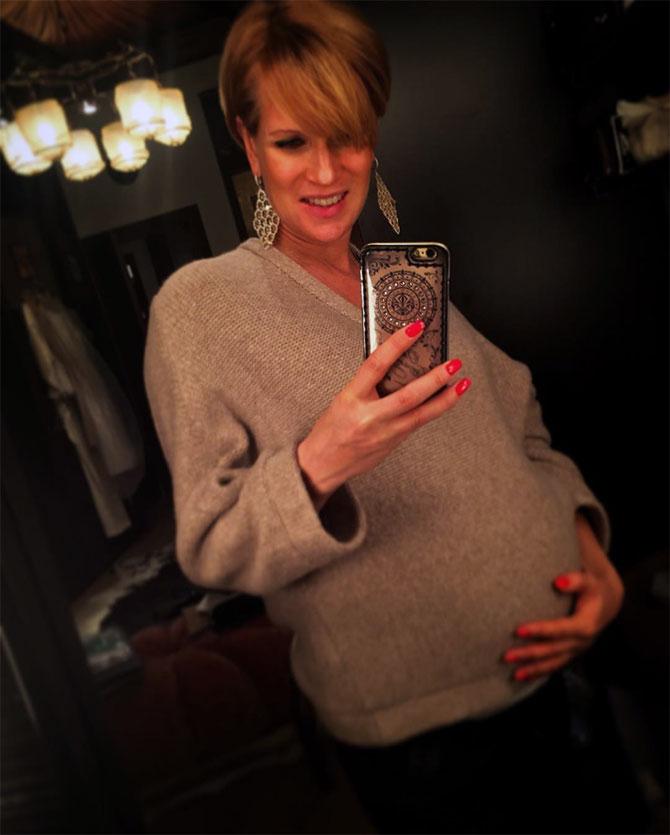 Forty-one-year-old theatre and Russian actress Olesya Sudzilovskaya took a selfie with her baby bump to show the world that's she excited to be a mommy. :)
She chose to play it simple with a sweater covering the baby bump.
9. Jessica Alba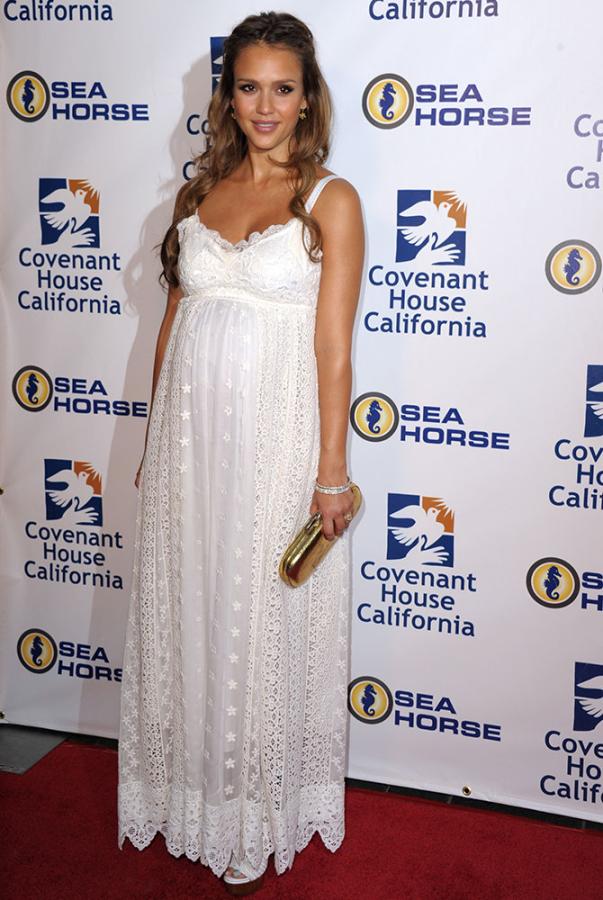 Photograph: Michael Buckner/Getty Images
Actress Jessica Alba showed yummy mummies how it should be done in a white maxi.
10. Natalie Portman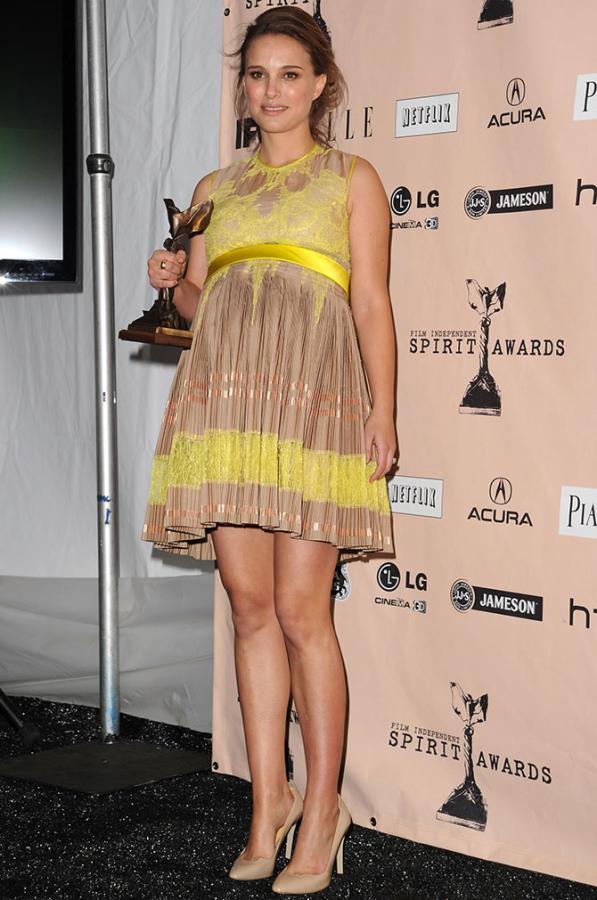 Photograph: Jason Merritt/Getty Images
Who wants to cover up when you have such a gorgeous figure?
Actress Natalie Portman was flirty in yellow, with her shapely legs on show.
Do know of more celebrities who flaunted baby bump in style? Tell us!