You might just fall in love with all the outfits from Paul & Joe Paris' collection.
Take a look!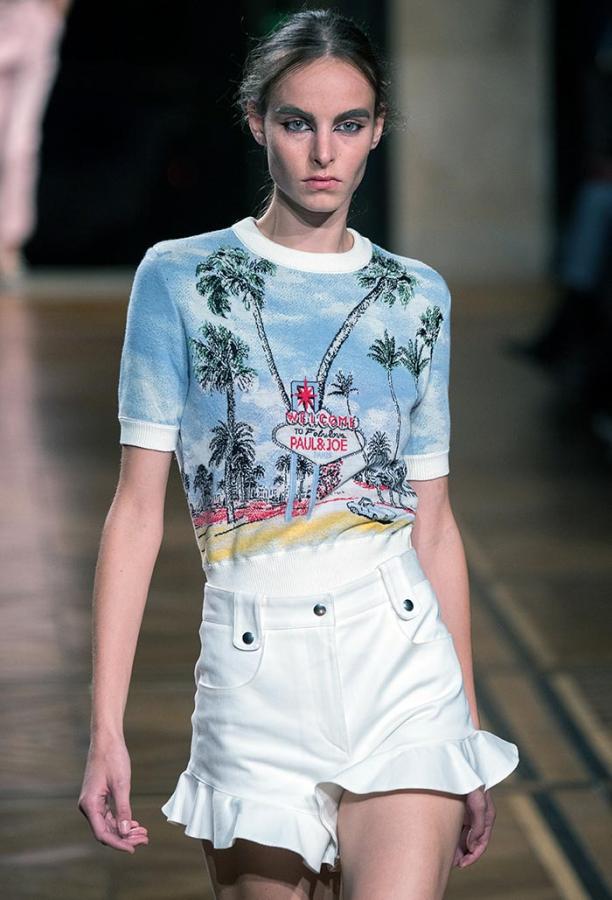 This model is ready to hit the beach in a tropical inspired T-shirt with frilled shorts.
All photographs:

Francois Durand/Getty Images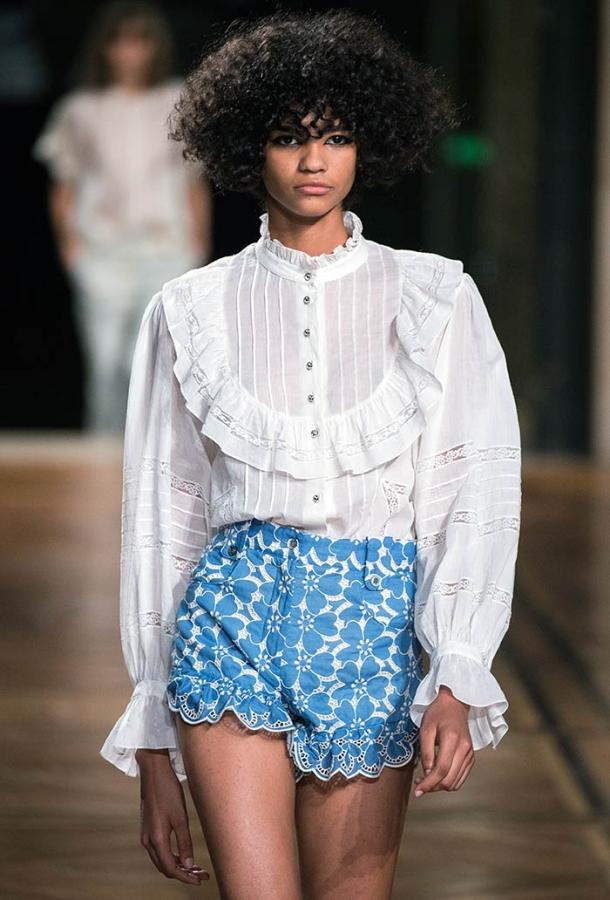 Ruffles and frills are clearly having their moment!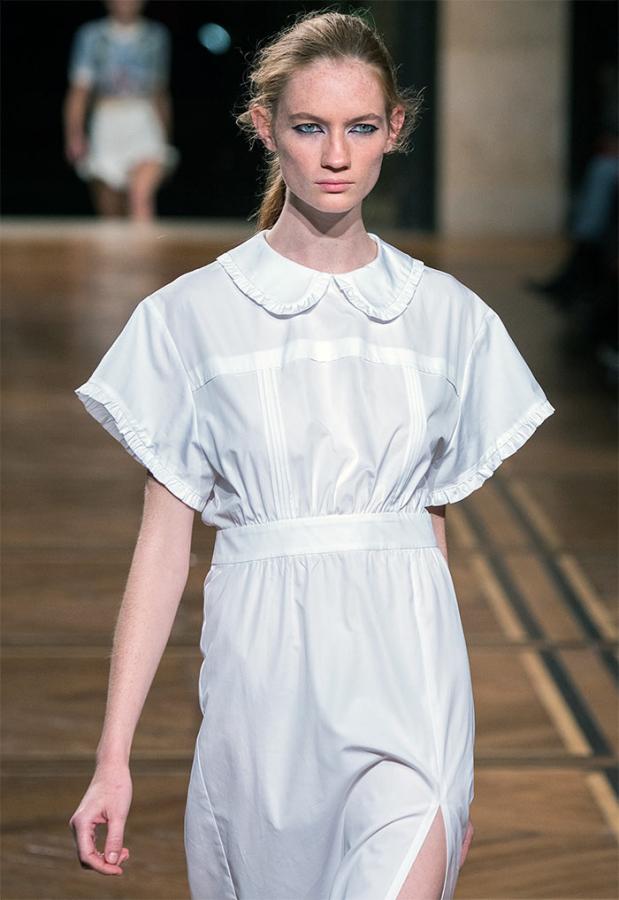 Who said that a white dress can't look simply stunning?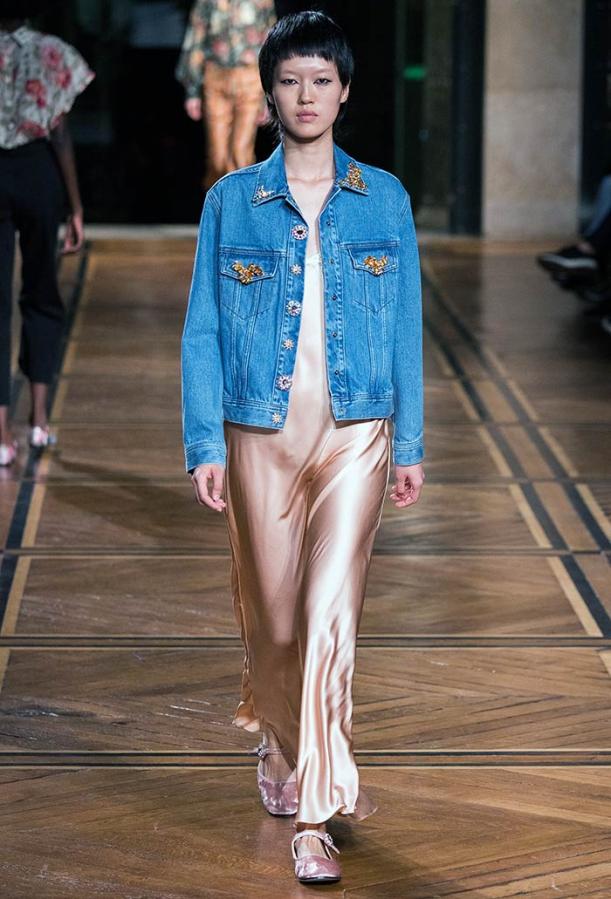 Ever thought of wearing a denim jacket to a cocktail party? This model has all the inspiration you need.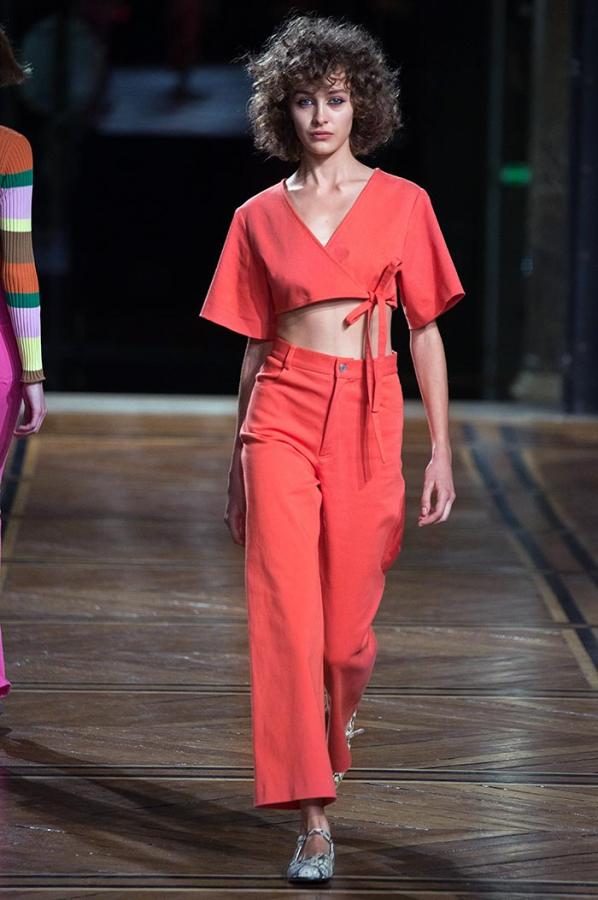 A model walks down the runway in coral separates.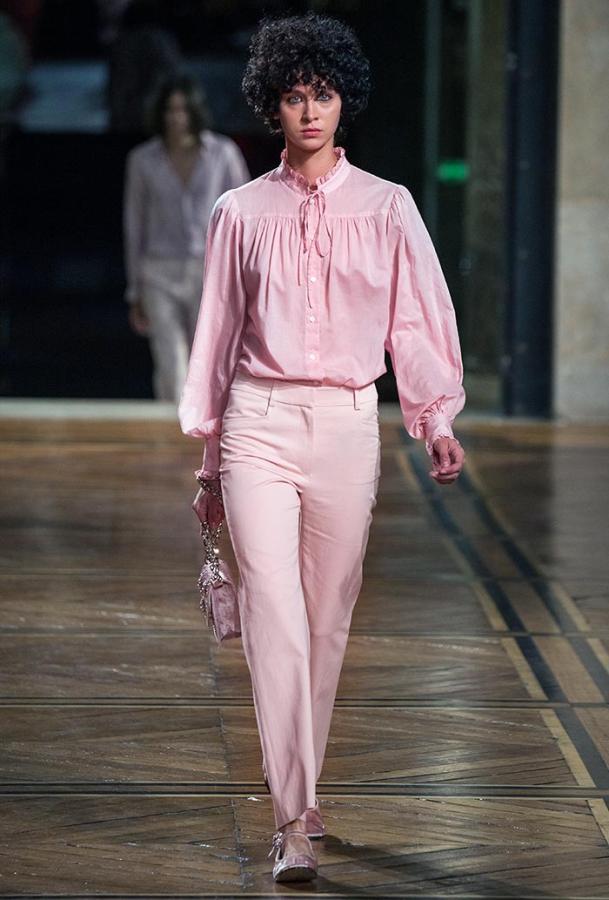 These pink separates are so stealworthy :)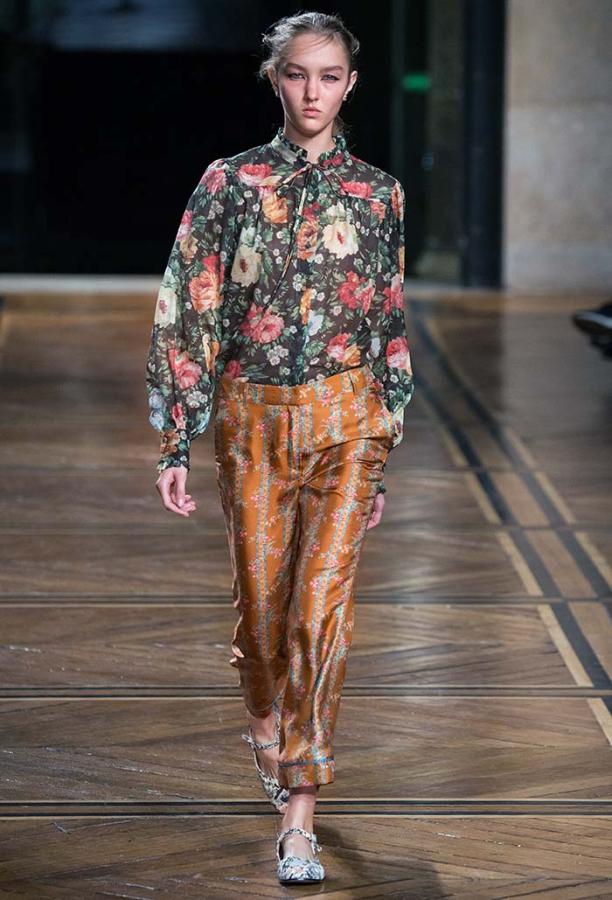 Scared of wearing prints together? One look at this model and you won't think twice.