We bring you the best dressed people who should have been on the ramp on Day 3 of Lakme Fashion Week Summer/Resort 2017. Take a look.
Text: Anita Aikara/Rediff.com
Photographs: Rajesh Karkera/Rediff.com
***
Name: Eileen Chua, Singapore-based designer in Mumbai since 2011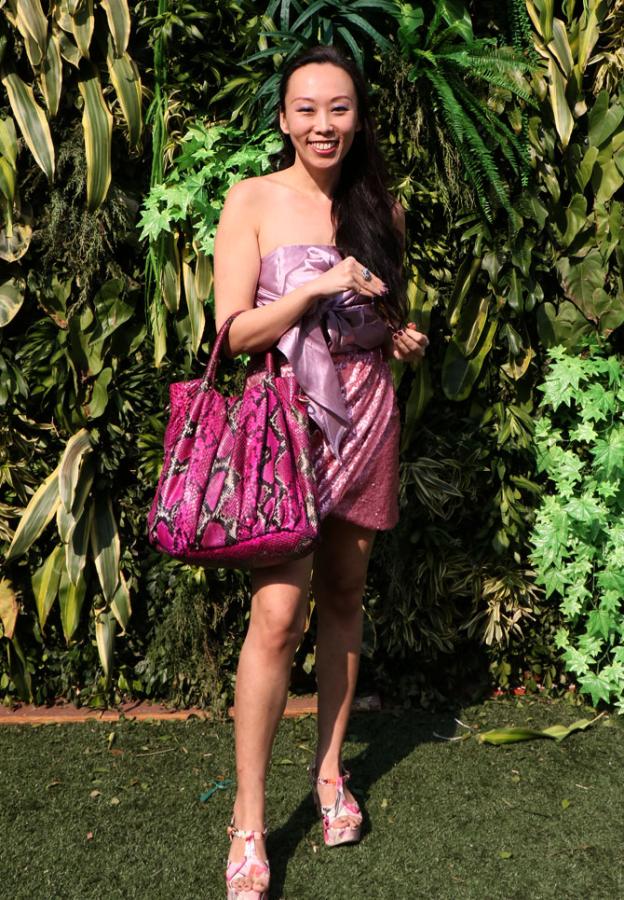 Your look
I am wearing a two-piece dress, from Singapore.
It took me five minutes to pick this up and get dressed. I just threw it in!
My pink bag is made from real snake skin.
Style mantra
Fashion is Freedom!
***
Name: Deeepti Mahanta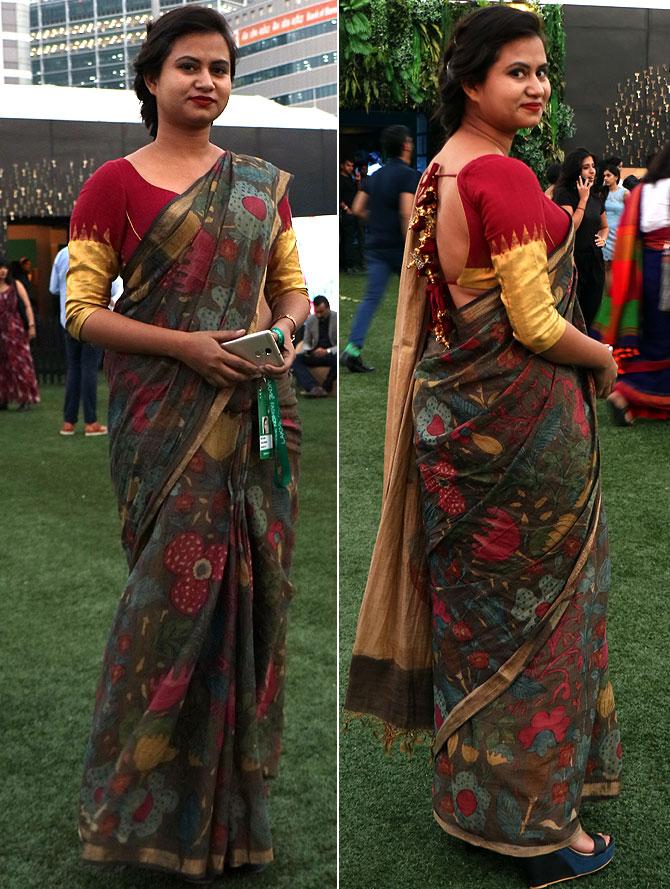 This Hyderabadi fashionista is a textile designer working with designer Shailesh Singhania, who works only on handloom designs. "His show was on February 2 where he showcased all the khadi jamdani saris, which had a stunning range.
Your look
I am wearing a Kalamkari sari which is completely hand painted. These sarees take almost six to eight months to weave by hand.
I want to promote this craft that's why I am wearing this today.
Style mantra
Fashion to me is anything which is comfortable to the one who wears it. It defines your personality and also Whatever you find yourself comfortable in.. Fashion is That.
***
Name: Aishwarya, fashion photographer and designer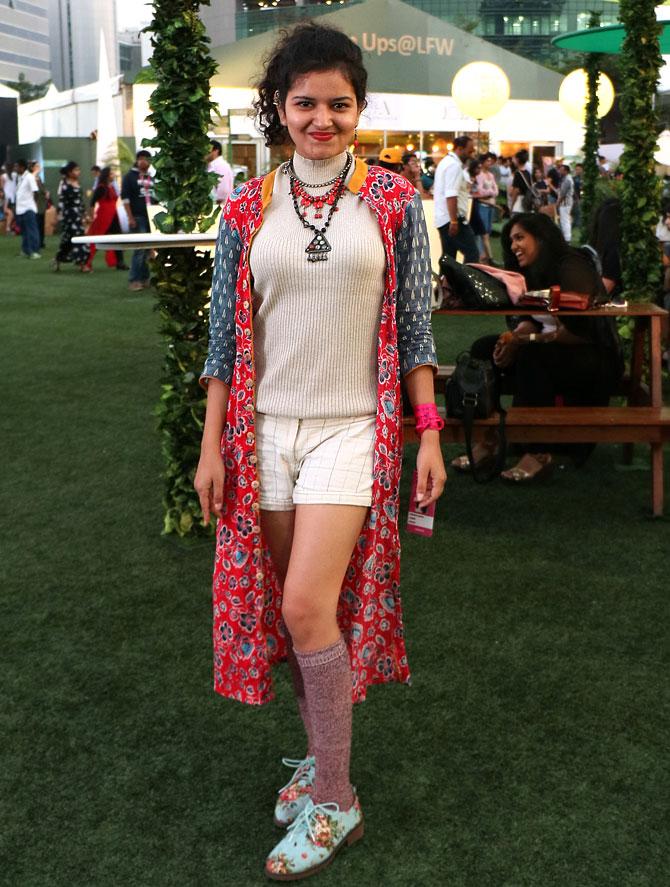 Your look
I am wearing a colourful jacket over denims, because I really like colourful outfits.
I hate pairing the colourful jacket with something subtle but here I did it and it worked. Otherwise I have always worn bright colours.
I have paired my shoes with socks, because I think it is very quirky. I like to be different.
Style mantra
To be unique and stand out of the crowd.
I believe that one differentiating factor among all of us is our looks. The other can be fashion. So try and look different.
***
Name: Prerna, blogger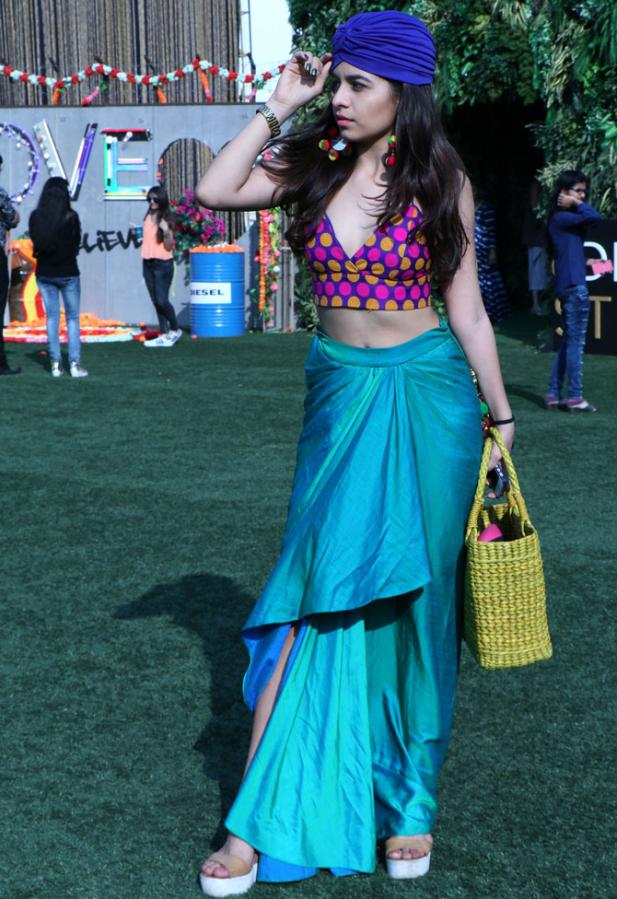 Your look
I am wearing my own label. It is called Label Prerna Mehra.
I love this outfit because it is breezy, quirky and colourful.
Style mantra
For me style is about self-expression! If my mood today, when I wake up in the morning, is bright and chirpy, I will wear something like that.
I think people should wear what makes them feel good and they are set.