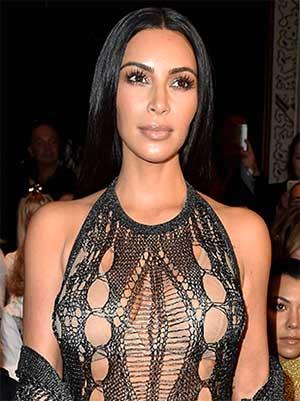 The weekly fashion round-up, where we bring you the latest on supermodels, style, designers and everything in between.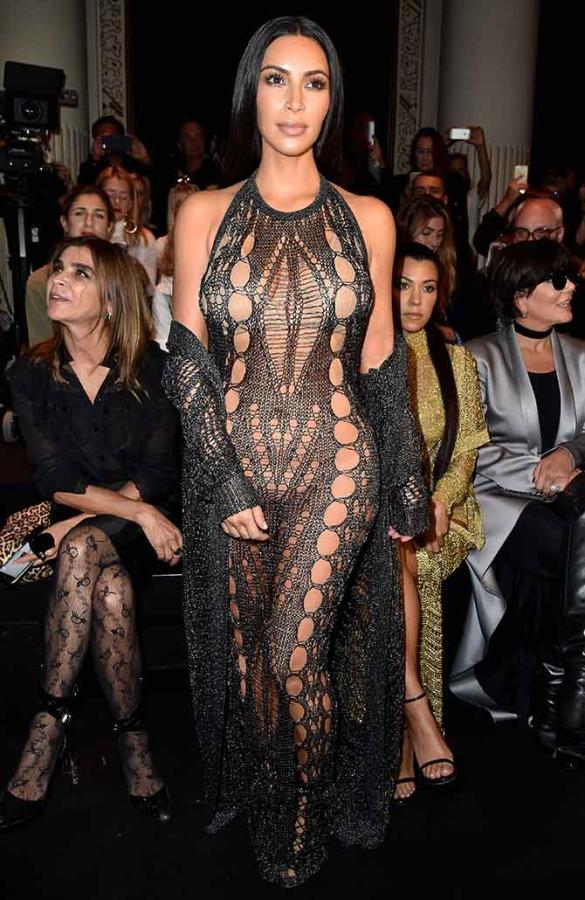 Photograph:

Pascal Le Segretain/Getty Images
After a series of metallic outfits, television reality star Kim Kardashian stepped out in a netted outfit!
She was dressed in a netted charcoal gray halter-neck dress with holes all over, at Balmain's Paris Fashion Week show.
Surprisingly, Kim was not the only Kardashian to outshine the other models present.
Sister Kourtney Kardashian also joined in on the fashion fun.
Kourtney stunned by going pantsless in a camel-colour bodysuit with side cutouts.
We're sure Kim and Kourtney's fans were left gasping for breath. How could they handle so much hotness?
****
Amy Schumer tops Dangerous List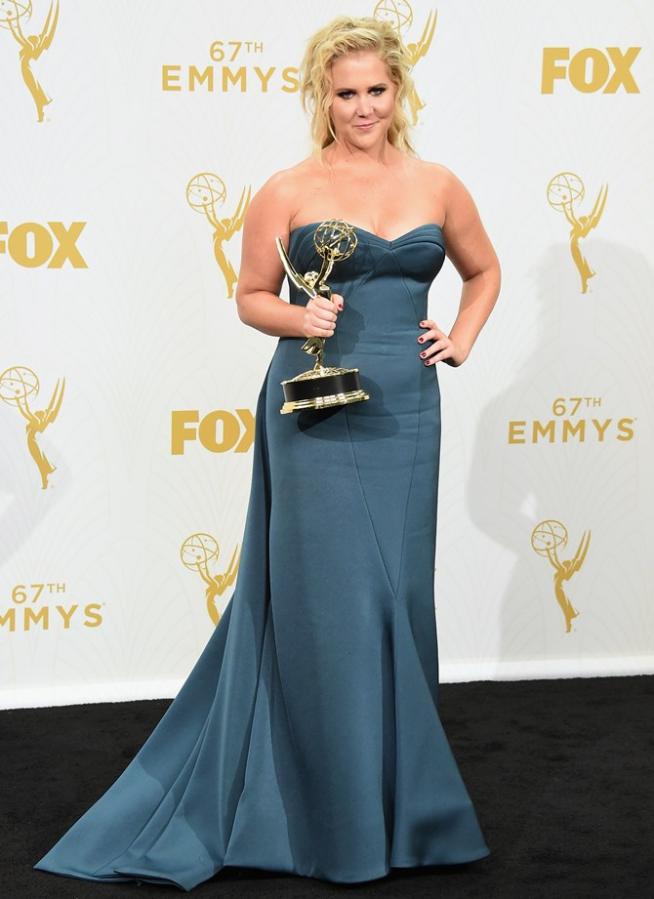 Photograph: Jason Meritt/Getty Images
Yes, you read it right! Comedian Amy Schumer has been named the Most Dangerous Celebrity according to McAfee's annual list.
The list was published by Intel Security.
It revealed which celebs you should avoid searching on Google.
These stars have the most dangerous search results and Googling their names would only expose Internet users to the most malware. Other celebrities are Justin Bieber, Miley Cyrus and Will Smith.
With her name featuring in the list Schumer gains the title of the the first female comedian to take the No. 1 spot on McAfee's Most Dangerous Celebrities study.
****
Britney Spears is scared of snakes!
Photograph: Kind Courtesy Britney Spears/Instagram
Pop star Britney Spears says she has a huge snake phobia.
This news comes as a surprise as Britney has performed with the reptile at one of her concerts 15 years ago.
The 34-year-old singer, who performed at the 2001 MTV Video Music Awards with a huge albino python draped over her shoulders, revealed that she feared the snakes back then and still does, reported FemaleFirst.
"I think it was great but I wouldn't do that now. Never! I'm totally scared of snakes but I was completely fearless. It was cool.
"I was (scared of snakes back then), but I was just so excited that I was like, 'Whatever'," she said.
****
Is Kourtney Kardashian pregnant?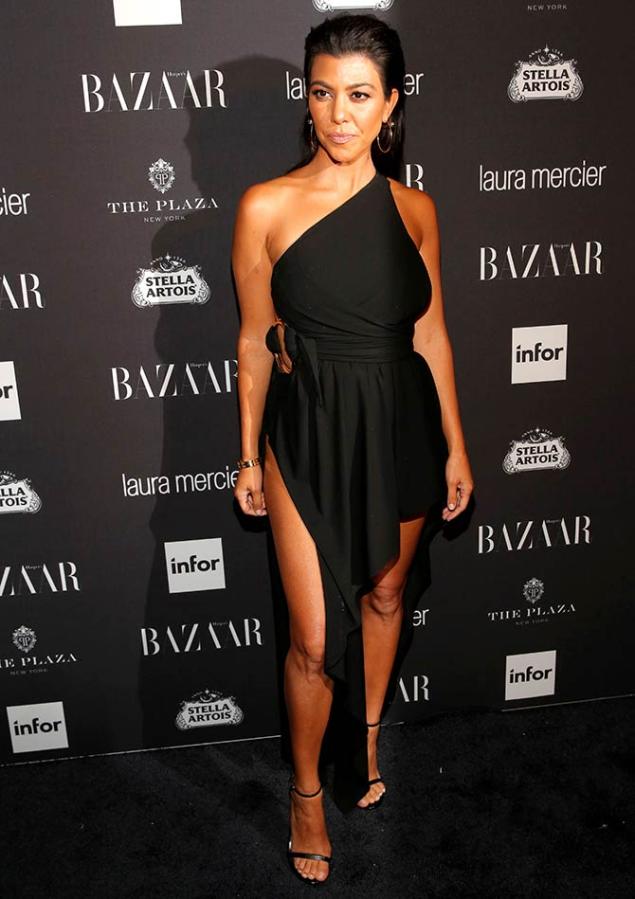 Photograph: Andrew Kelly/Reuters
Reality TV star Kourtney Kardashian is reportedly pregnant with on-and-off boyfriend Scott Disick's fourth child.
The Keeping Up with the Kardashians star's pregnancy is the reason why they have been spending a lot of time together,reported Radar Online.
Kardashian, 37, apparently shocked the entire Keeping Up with the Kardashians clan when she dropped her baby bombshell.
A source revealed that Kourtney wants a large family. According to the source, the couple was totally back on, during their recent trip to Miami.
A representative for Kourtney has not commented on the pregnancy rumors yet.
****
Kylie's phone available on Twitter!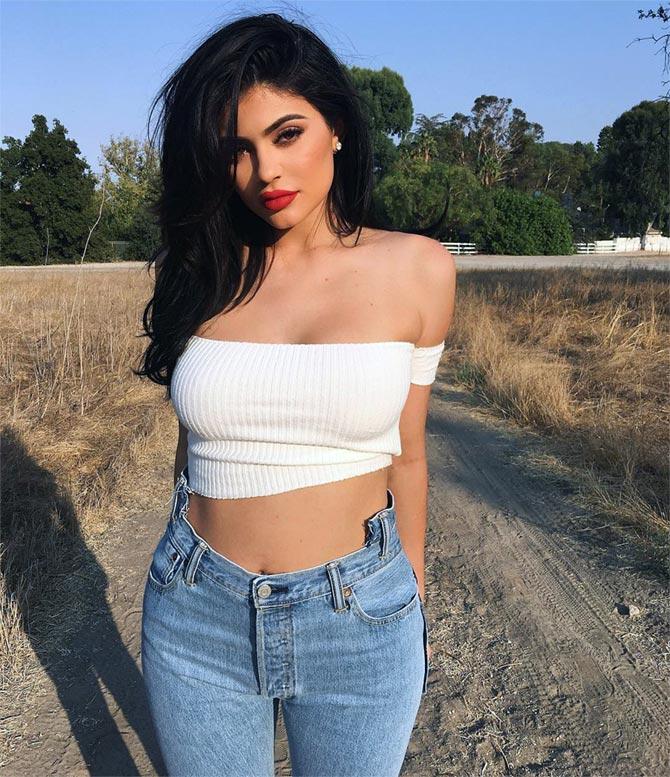 Photograph: Kind Courtesy Kylie Jenner/Instagram
Reality TV personality Rob Kardashian has reportedly shared his half sister Kylie Jenner's phone number on social media for not inviting his pregnant fiancee, Blac Chyna to the baby shower planned for the couple.

The 29-year-old TV star took to Twitter to blast Kylie and other family members for mistreating Chyna again.
"Didn't invite the mother of my child to a baby shower you all were trying to throw for me! You all must have lost your damn minds," he wrote.
In a series of tweets he shared what he claimed was the phone number of the 19-year-old model.
None from the Kardashian-Jenner clan has responded to Rob's tweets so far.
Meanwhile Kylie and Kendall Jenner have added matching Ferraris to their car collection. The sisters shared the shots of their black and silver luxury cars on Snapchat.
Kylie, 19, posted a photo of Kendall, with the caption "she so corny" and a video in which the 20-year-old model decked out in Ferrari gear.
"She's so embarrassing," Kylie joked as Kendall posed in front of her new ride wearing a Ferrari T-shirt.
****