The serpent jewellery is a popular choice among stars on the Cannes red carpet.
Snake-inspired jewellery was popular among the Roman and Greek women because it was believed to be a sign of eternity.
Some others believed that wearing it was a sign of fertility and helped ward of evil.
Whether or not the modern women believe in these legends, turns out, serpent-inspired jewellery is a hit on the red carpet.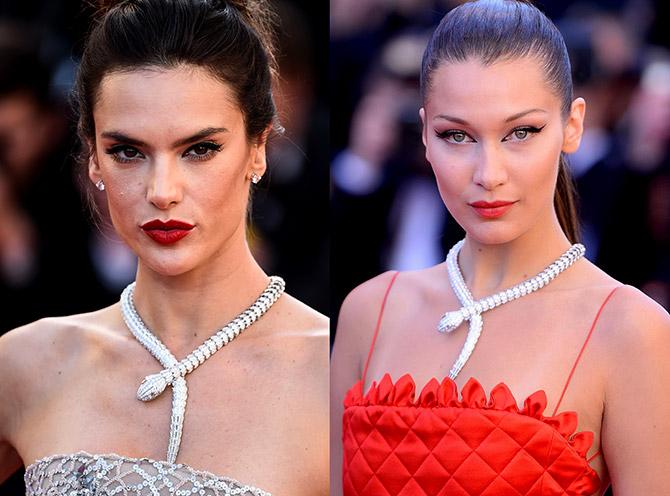 IMAGE: Model Alessandra Ambrossio made an instant style statement in Bvglari's serpenti necklace at the Cannes in 2016.
We saw Bella Hadid repeat the same diamond necklace this year to the red carpet, albeit, she paired it with a matching bracelet.
Photographs: Ian Gavan/Getty Images, left and

Andreas Rentz/Getty Images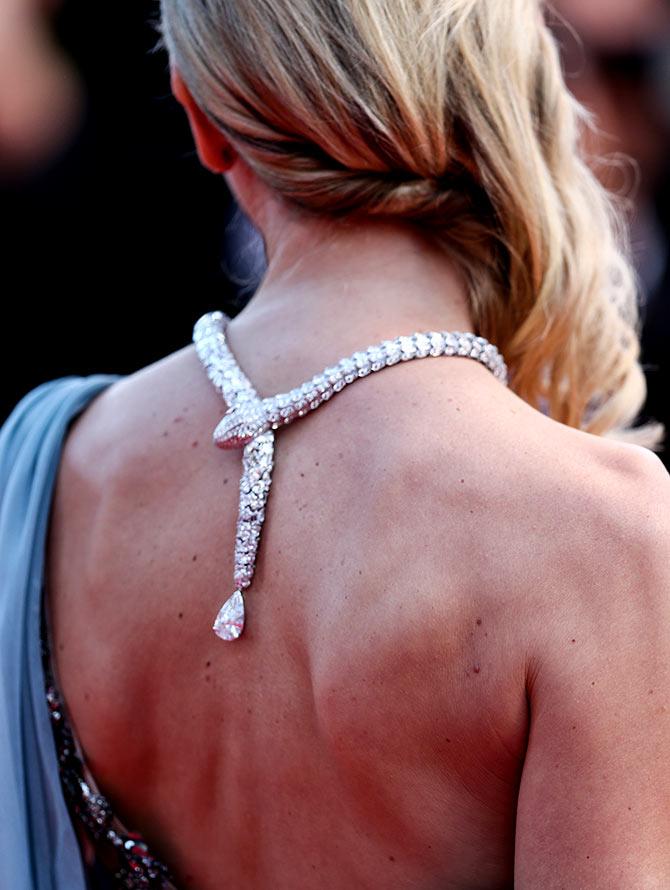 IMAGE: American actor Naomi Watts is also a fan of the serpenti choker. In 2014, she styled Bvlgari's popular serpenti neckpiece differently, and flaunted it on the red carpet.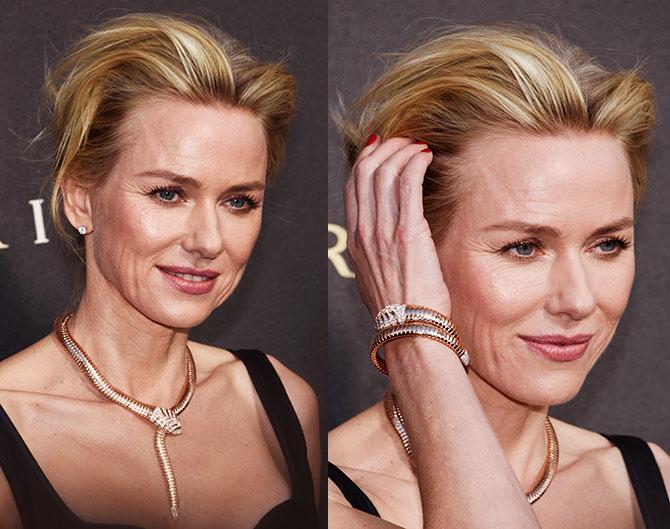 IMAGE: A year later, in 2015, Naomi wore this Bvlgari pink gold serpenti necklace with matching bracelet to the Cannes. The 18 karat necklace costs a whooping $58,000.
But she wasn't alone.
Photographs: Clemens Bilan/Getty Images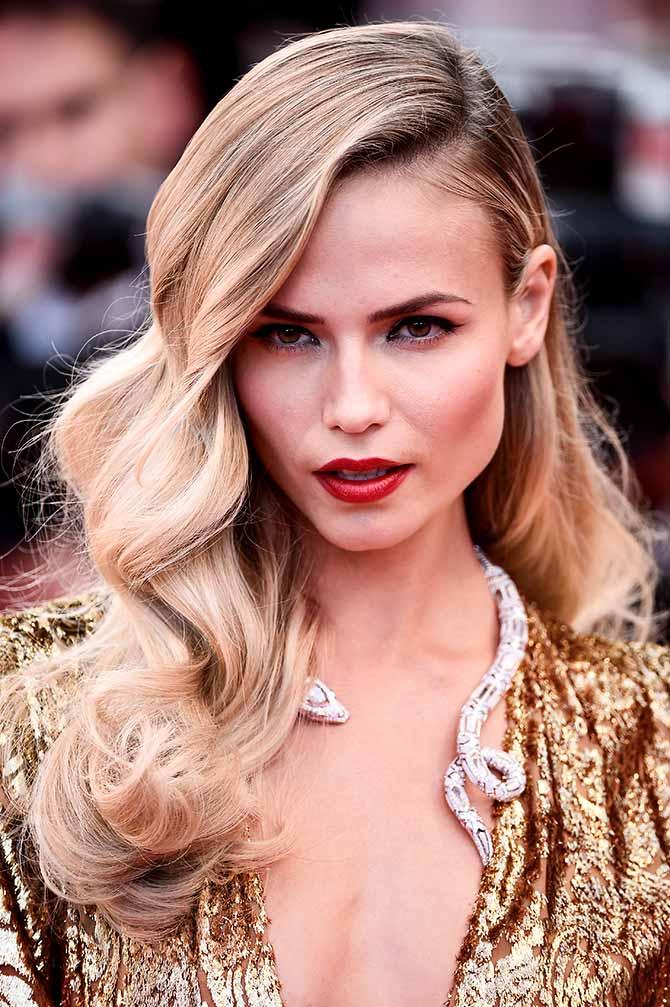 IMAGE: The same year, in 2015, Natasha Poly made a showstopping appearance in a curled up version of the slithery jewellery on the red carpet.
Photograph: Ian Gavan/Getty Images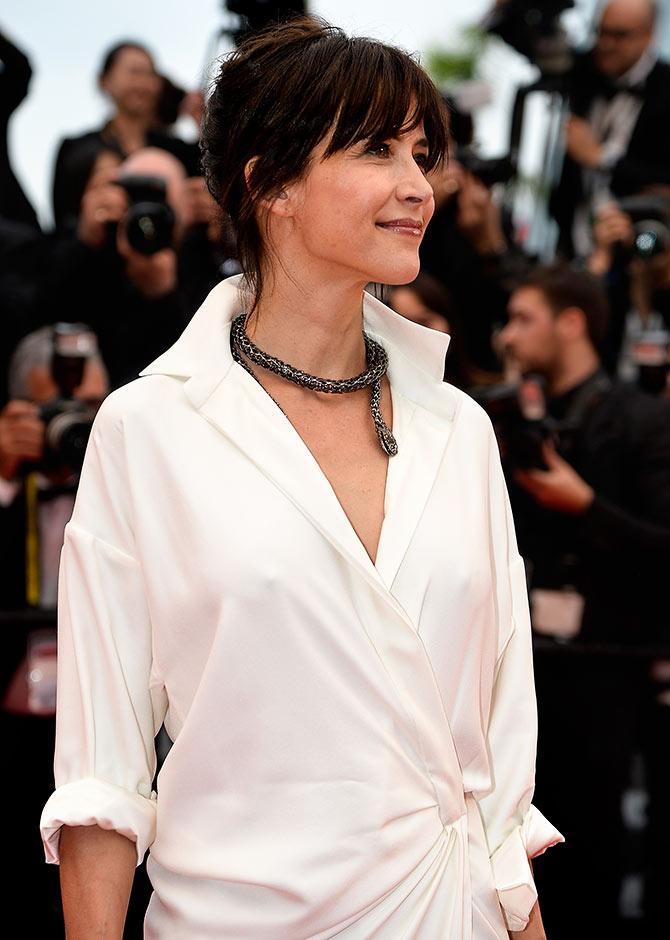 IMAGE: French actor Sophie Marceau also wore a reptile necklace from Chopard's Animal World collection in 2015. It featured brown and black diamonds and emeralds.
Photograph: Pascal Le Segretain/Getty Images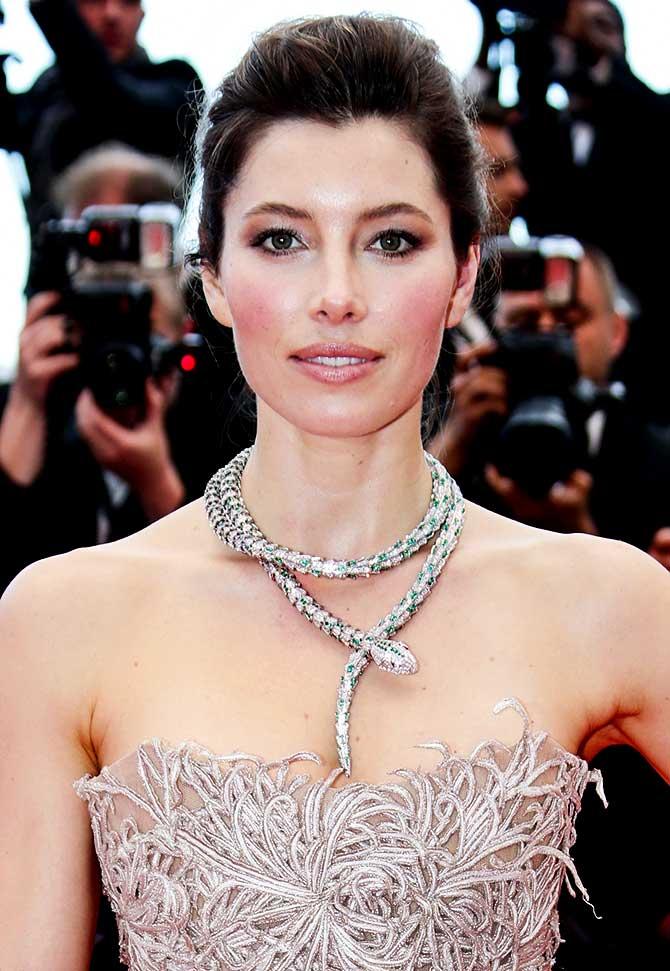 IMAGE: Fashion critics fell in love with actor Jessica Beil's double wound choker from Bvlgari's serpenti collection in 2013. The emerald stone work made it look even interesting.
Photograph: Vittorio Zunino Celotto/Getty Images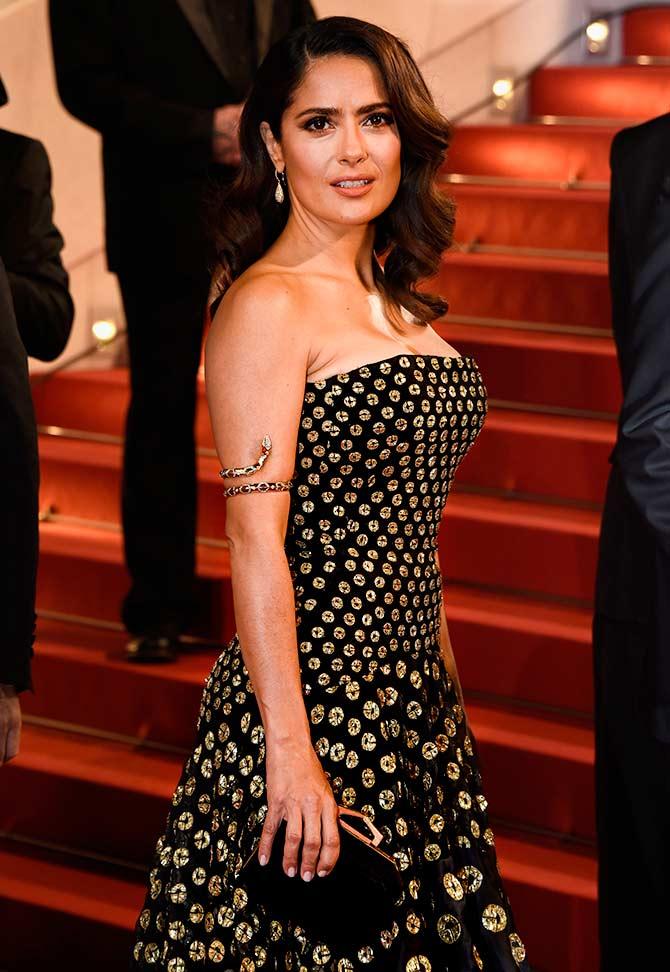 IMAGE: Unlike her peers, Salma Hayek extended her style inspiration by wearing the design as an arm cuff.
Photograph: Clemens Bilan/Getty Images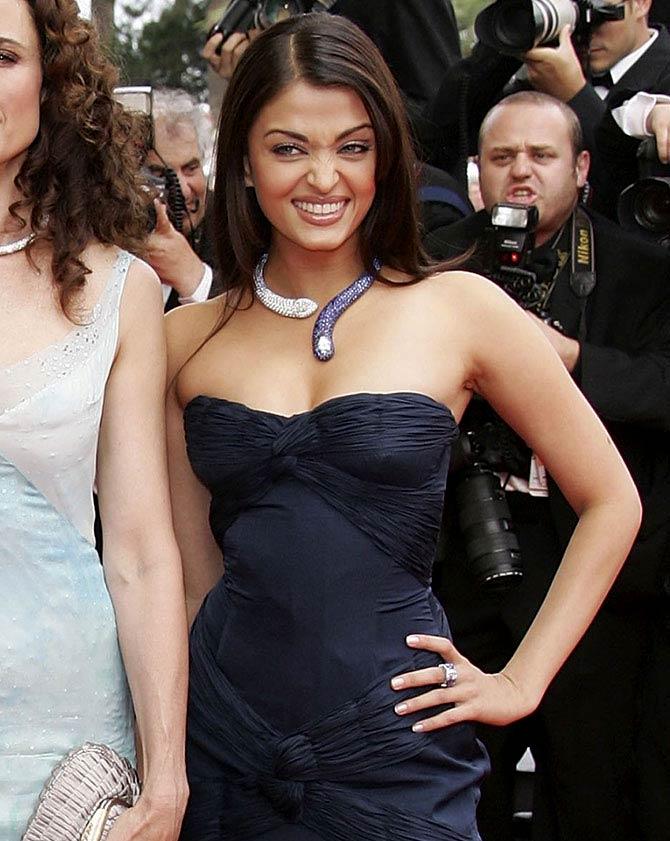 IMAGE: Not just the firangs, the love for snake-inspired jewellery had hit home way back in 2006 when Aishwarya Rai posed in a coloured serpent headed diamond choker.
Photograph: Gareth Cattermole/Getty Images