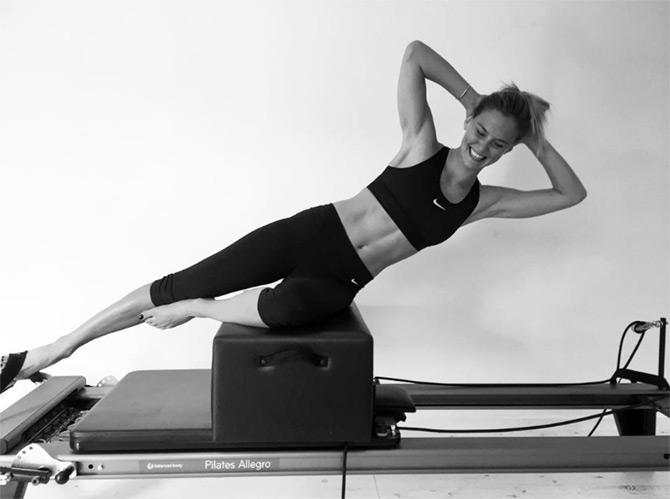 If these pics don't inspire you to walk, jog or hit the gym, we don't know what will!
What better way to start your day than looking at pics of celebs that inspire you to stay fit!
Take a look at the hottest pics this week!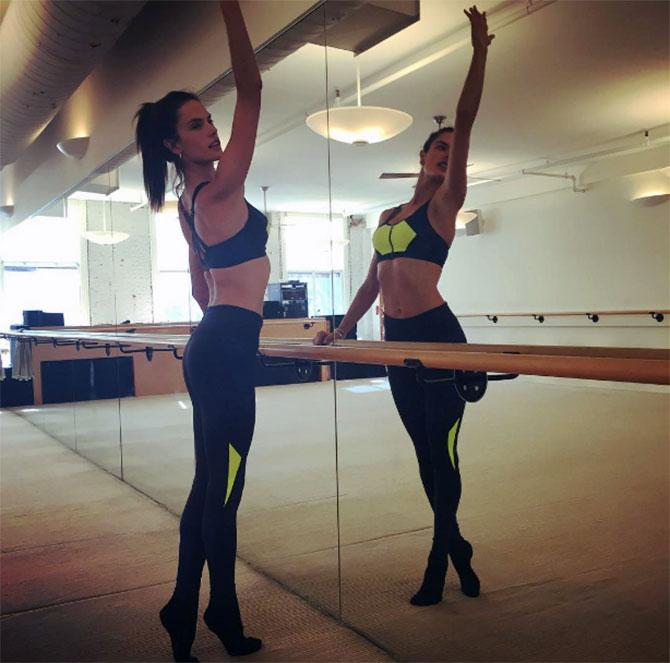 Photograph: Courtesy Alessandra Ambrosio/ Instagram
Want a figure like that? Hit the dance floor right away. Brazilian model Alessandra Ambrosio strikes a pose at a 'barre' class.
Hearing 'barre' for the first time? Well it's a combination of pilates, yoga and ballet.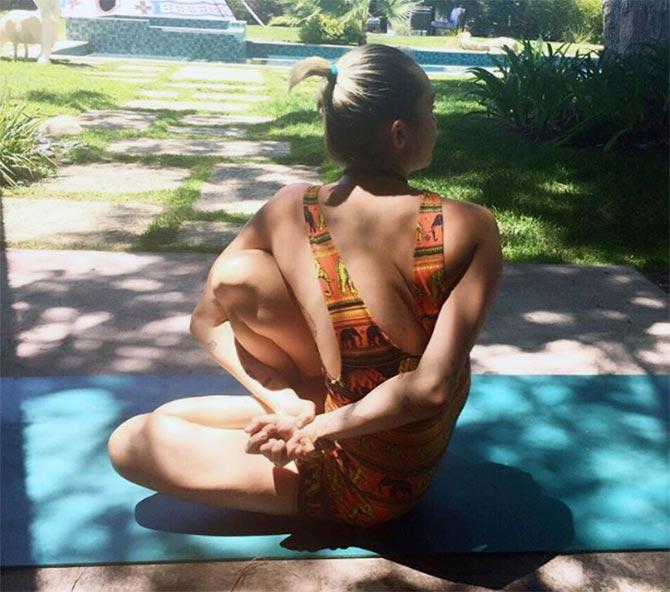 Photograph: Courtesy Miley Cyrus/Instagram
It's yoga time for singer Miley Cyrus. Such flexibility comes only with practice, doesn't it?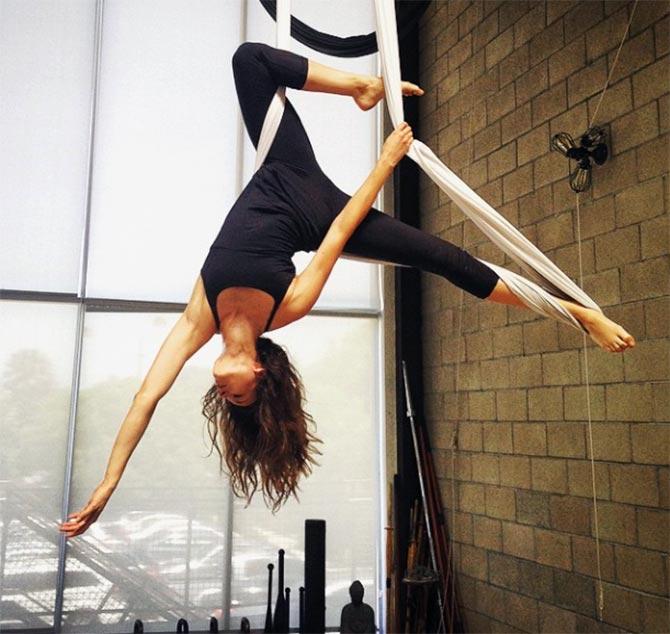 Photograph: Courtesy Troian Bellisario/Instagram
Tori Bellisario of the Pretty Little Liars loves her aerial workout routines.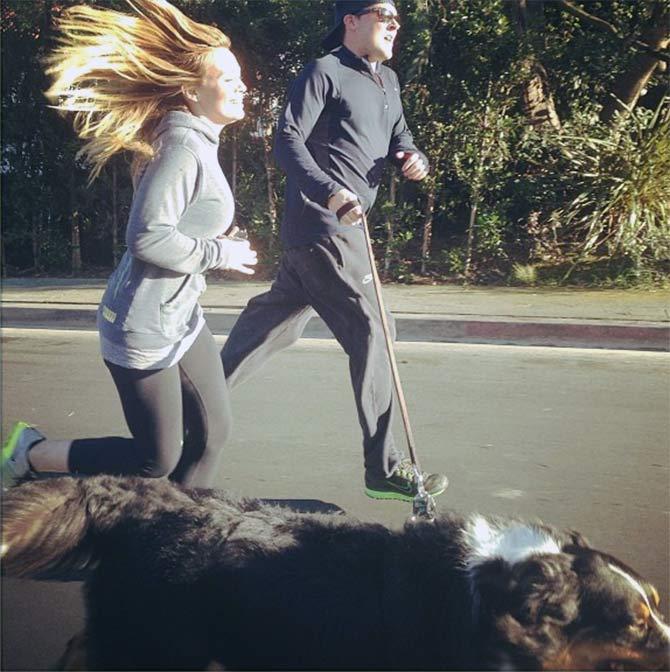 Photograph: Courtesy Hilary Duff/Instagram
Run Hilary run! Hollywood actor Hilary Duff works on her fitness with a jog.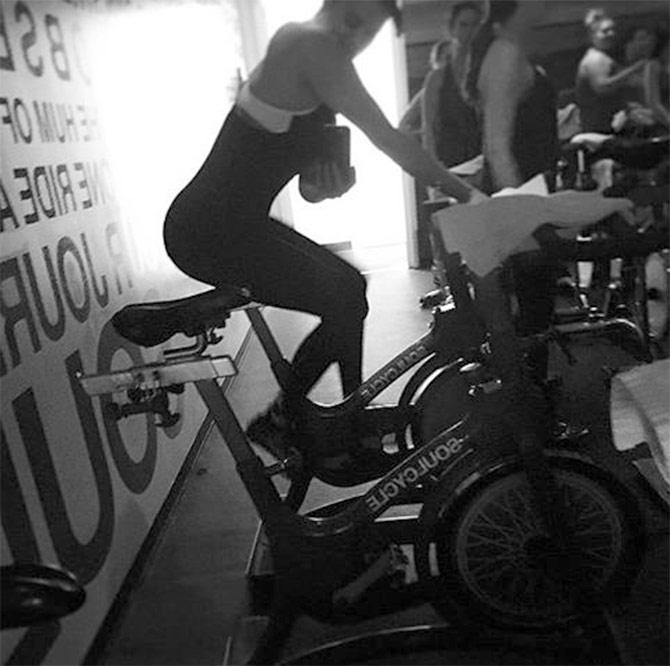 Photograph: Courtesy Khloe Kardashian/Instagram
TV personality Khloe Kardashian can't stay without her SoulCycle class.
'So excited to turn up at SOULCYCLE today w/ my LA loves!! If you can't be there check out my newest post on why I love spinning on my app!!!', she wrote as she posted this pic on Instagram.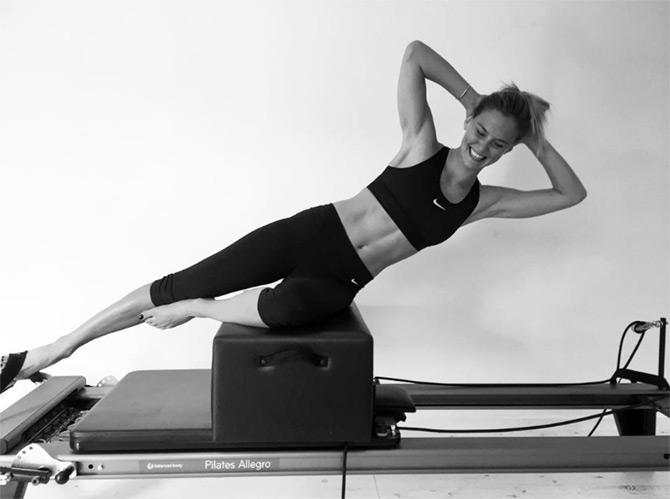 Photograph: Courtesy Bar Refaeli/Instagram
Israeli supermodel Bar Refaeli raises the bar doing her workouts with a smile. :)
She captioned the pic: 'Laugh-it's good for the abs.'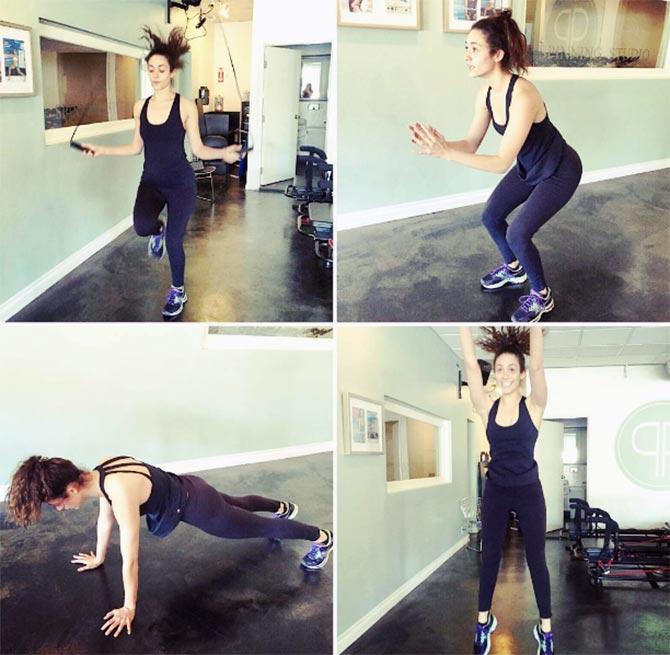 Photograph: Courtesy Emmy Rossum/Instagram
Strong is the new skinny -- high intensity interval training is the secret to actor, singer and songwriter Emmy Rossum's svelte figure.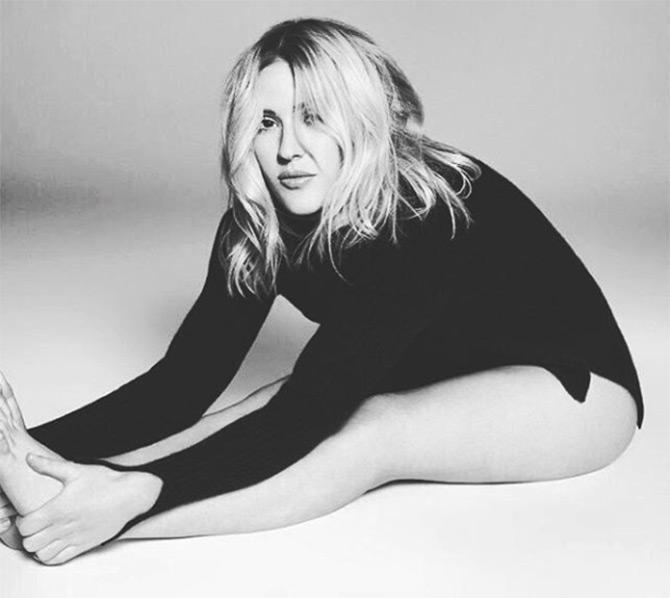 Photograph: Courtesy Ellie Goulding/Instagram
Singer Ellie Goulding is addicted to yoga. Can you touch your feet as coolly as she can?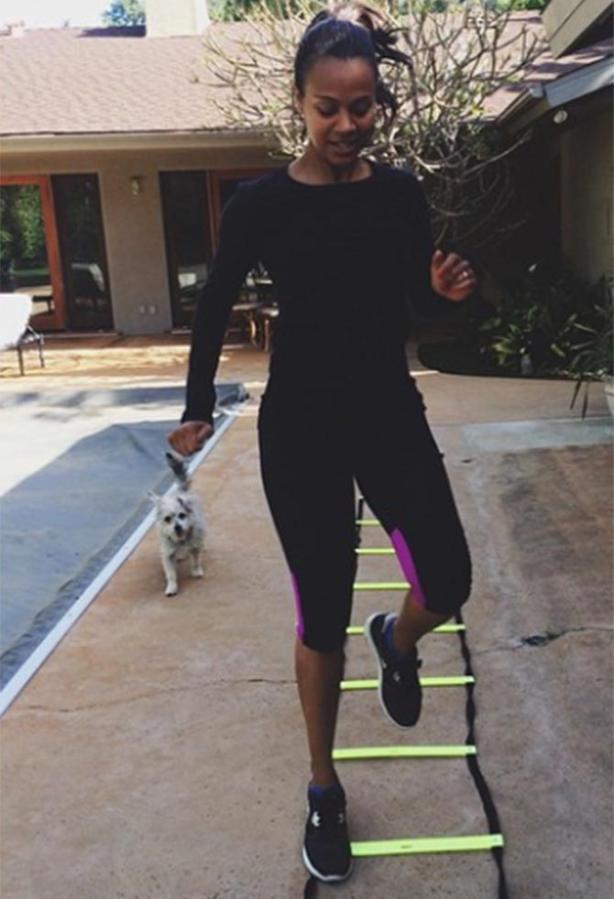 Photograph: Courtesy Zoe Saldana/Instagram
Hollywood actor Zoe Saldana of the Avatar fame steps up her morning routine, as her pet watches on.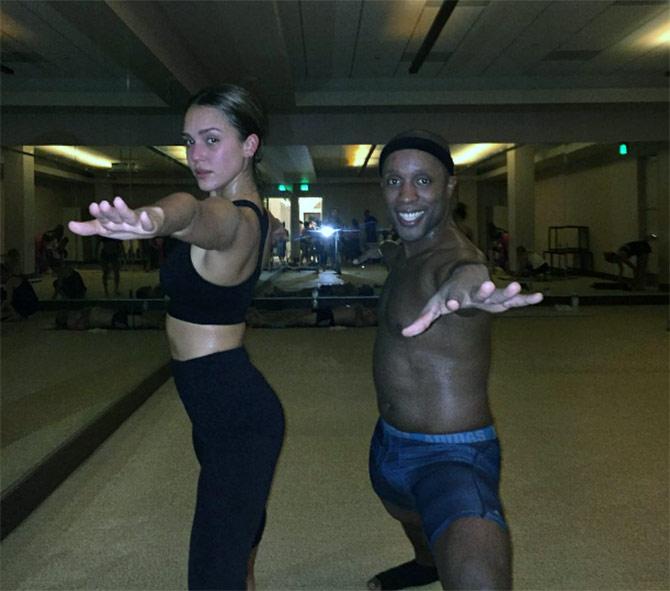 Photograph: Courtesy Jessica Alba/Instagram
And lastly, we have Hollywood actor and mother of two, Jessica Alba who shows us the hard work that goes into maintaining a body like that!