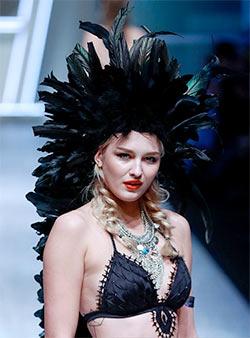 The seven-day fashion extravaganza in Beijing, China was a colourful, stylish affair.
The Mercedes Benz China Fashion Week Spring/Summer 2017 was filled with jaw-dropping moments.
From kids modelling like a boss, massive head gears making a striking statement on the runway to elaborately detailed ensembles, this fashion week was worth remembering.
Here are 10 fashion moments that we still can't get over!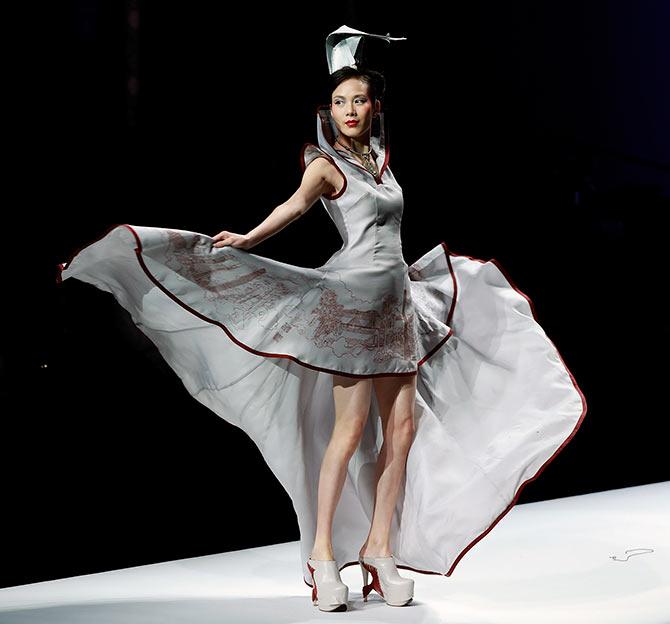 IMAGE: Twirling in joy, this model in an asymmetrical grey dress displayed a flawless fusion of the old culture with the new.
With much emphasis on the elegance of a woman, designer Zhaoping Deng designed this outfit that exhibited exquisite traditional embroidery with a modern touch.

All photographs: Lintao Zhang/Getty Images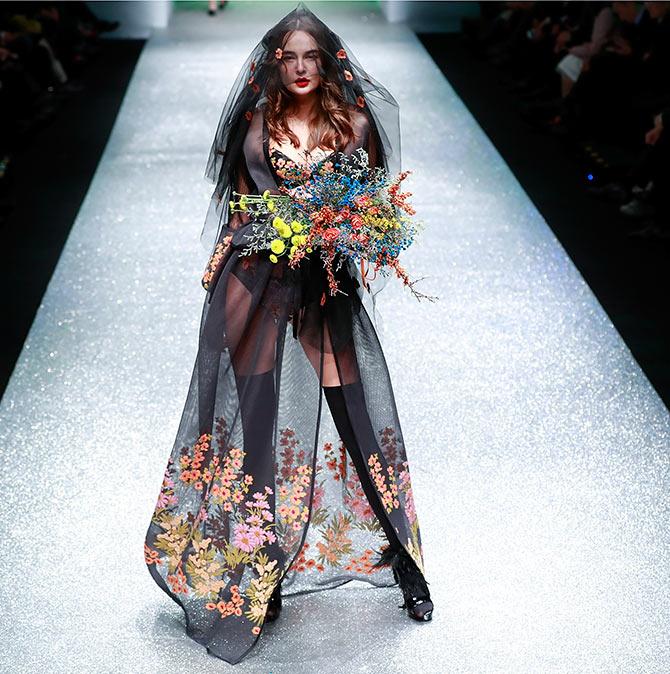 IMAGE: Lingerie got a gothic twist and how.
Donning a floral embroidered sheer cape and veil over a bikini created by Aimer, this model showed us a new way to rock a sensuous avatar.
IMAGE: Unusual headgears caught everyone's attention at the fashion week.
Be it Gareth Pugh's bizarre sun-inspired crown, left, or Mary Ma's geometric indulgence, this accessory was seen in every shape and size. And it definitely added to the drama.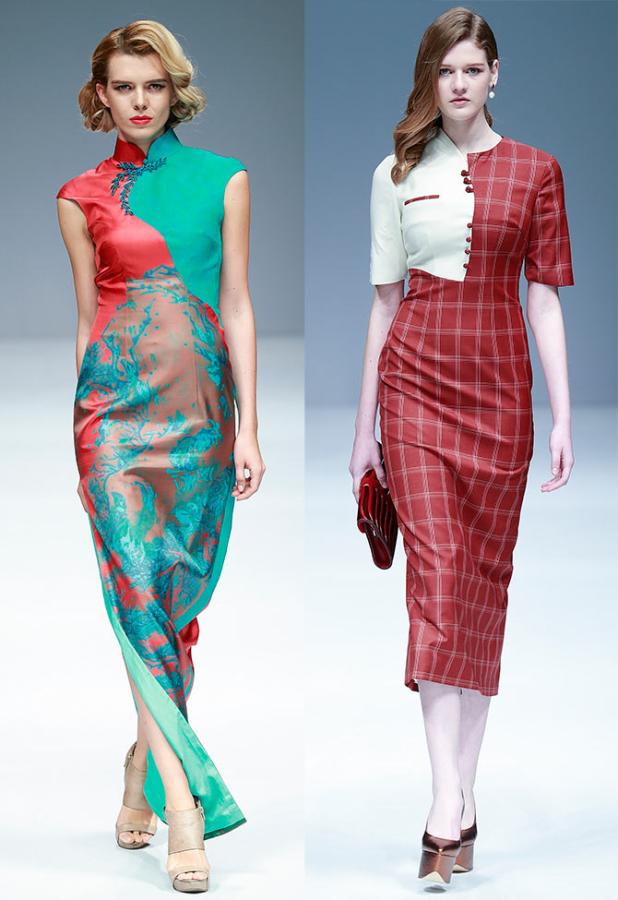 IMAGE: Look how designer Hangyu Gong's latest collection celebrated easy-to-wear outfits with eye-catching patchwork. #SimplyWOW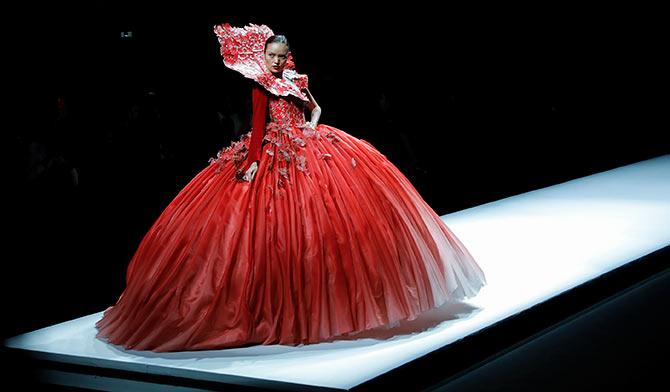 IMAGE: And there was this lady in red. Kudos to designer Mary Ma for this dramatic floor-scraping pleated vintage ball gown with an extended embellished collar. It was the highlight of the show.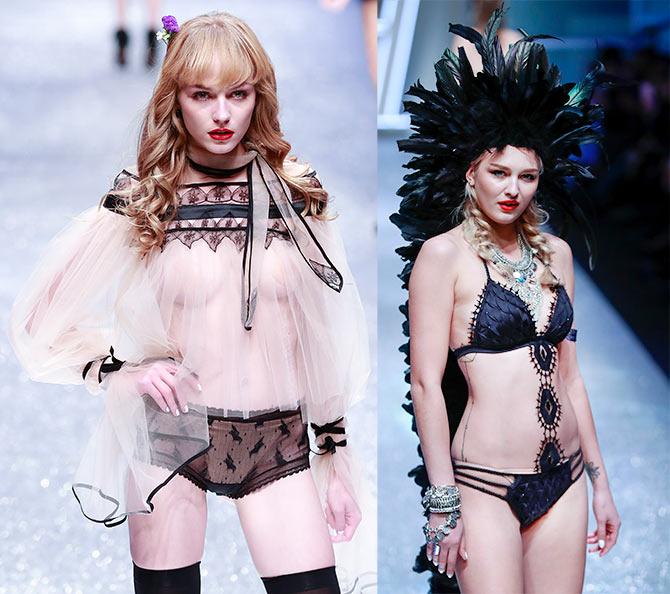 IMAGE: Designer Aimer showed how intimate wear comes in lace, tulle and feathers!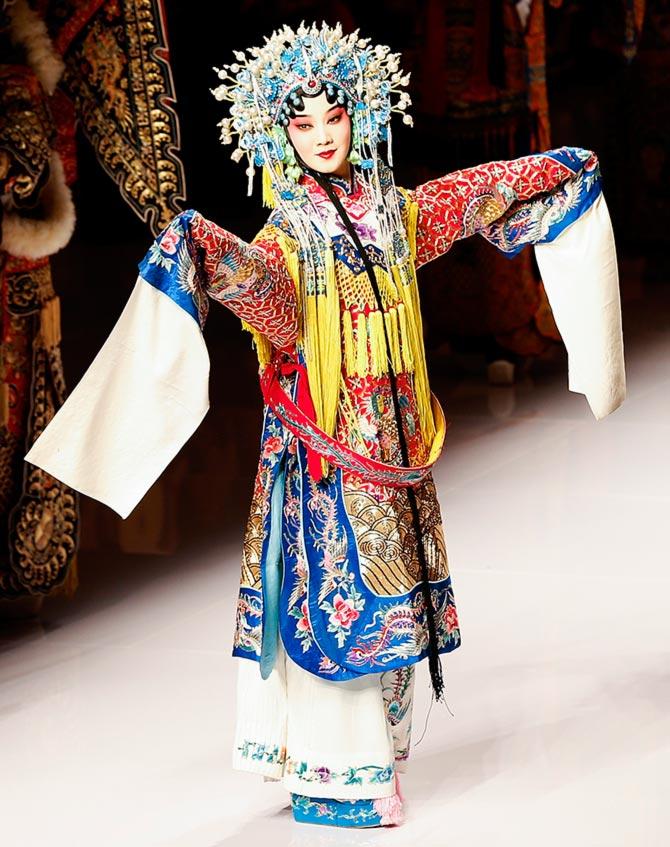 IMAGE: Oh so colourful!

NE-TIGER's Haute Couture collection beautifully depicted ancient China through intricate designs on her outfits.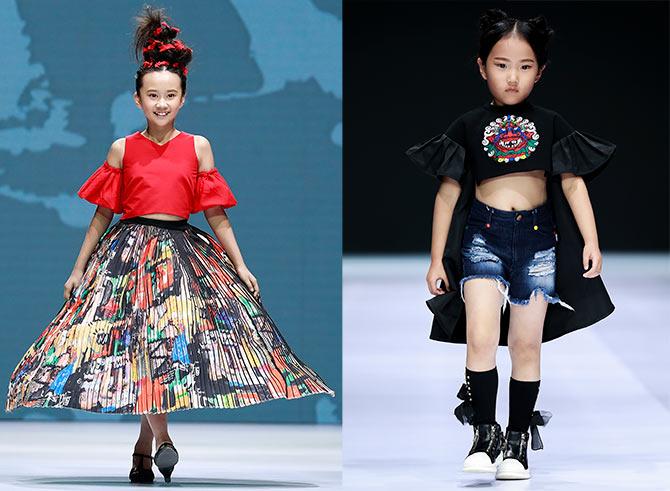 IMAGE: What unabashed attitude!
Every time these child models appeared in cool, vibrant and stylish outfits, our hearts melted.
China surely knows how to dress up its tots in style.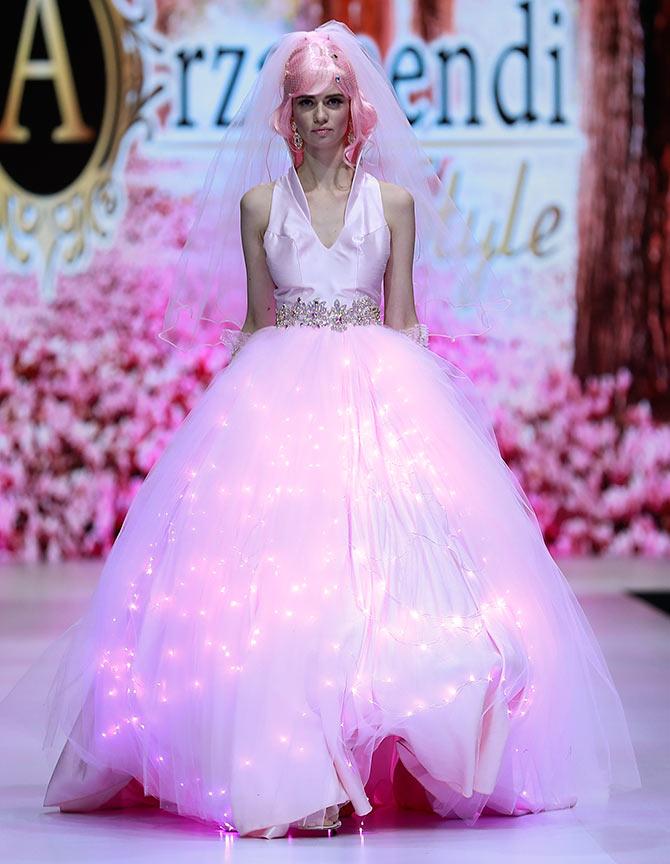 IMAGE: Welcome the 'glow in the dark' princess gown.
The

Art Hearts Fashion series presented cute creations -- mostly in colours white and pink -- that seemed to have been inspired by Barbie doll. Tell us if you disagree.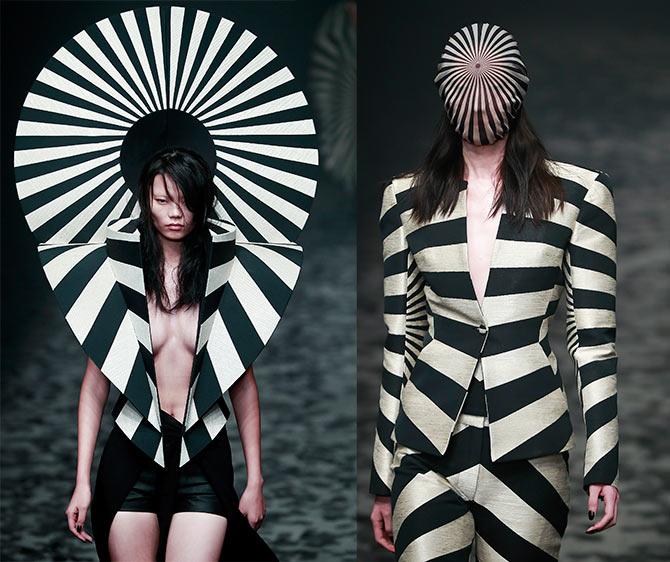 IMAGE: Guess this designer was imagining zebras while creating this collection.
It is commendable how the models carried this new striped monochrome pattern. Which piece of accessory do you like the most -- the headgear, left, or the face mask?