Cindy Kimberly, 18, went from being a babysitter to a catwalk model. Read on to find out how she did it.
Meet Cindy Kimberly, a model who was discovered on Instagram by Justin Bieber.
In one of his Instagram posts, the Canadian singer put up a pic of Cindy and asked his 47.5 million followers, 'OMG, who is this!'
That was Cindy's shot at fame and instantly she was an Instagram sensation. Today, she has over 2.8 million followers on Instagram.
Once a babysitter, this newly minted model also made her catwalk debut at a fashion show in Madrid.
Take a look at some of her stunning pics.
Cindy is clearly 'living a fairy tale'.
From earning £2.90 an hour as a babysitter, today she is being sought after by top designer and modelling agencies.
Some say she resembles supermodel Irina Shayk, who was footballer Cristiano Ronaldo's ex girlfriend.

All photographs: Kind courtesy Cindy Kimberly
The gorgeous teenager from Denia, a city in Spain, who loves to travel is still studying.
She was born in Holland and has been a huge fan of Justin Bieber for over six years now. She had her biggest fangirl moment when the Canadian singer spotted her.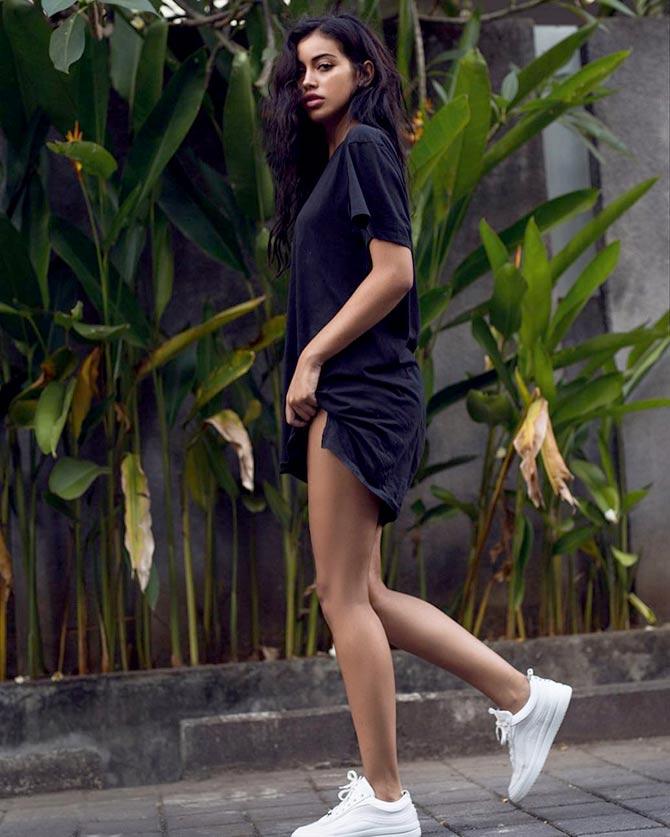 'It seems like a fairy tale. A friend of mine often used to joke that one day I'd be one of the girls he talked about and I didn't believe her.'
'My life's changed positively since Justin appeared in my life. At the beginning I felt completely overwhelmed and didn't know how to deal with it but now I'm getting used to it,' she revealed in an interview to Dailymail.co.uk.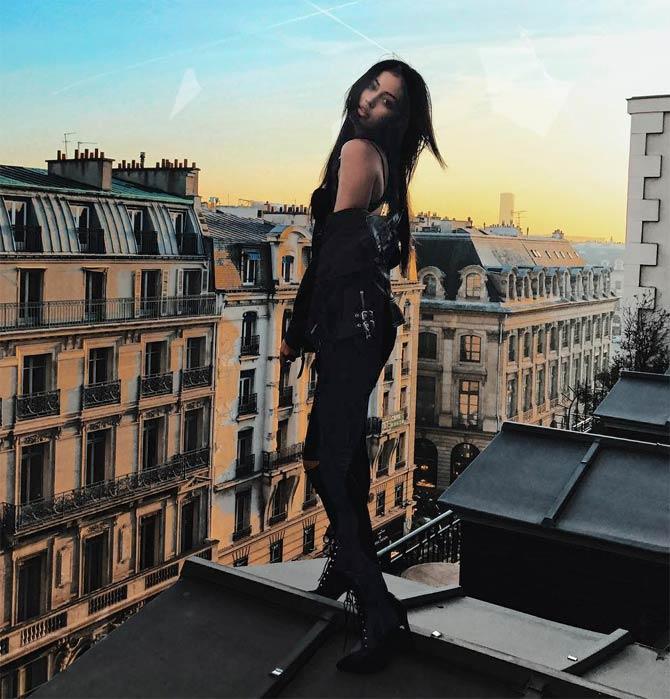 Unable to deal with her new popularity, Cindy has opened another Instagram account which goes by the name 'Wolfiecindy'. As for her older account, she shut that soon after Justin Bieber shared her pic with his Instagram followers.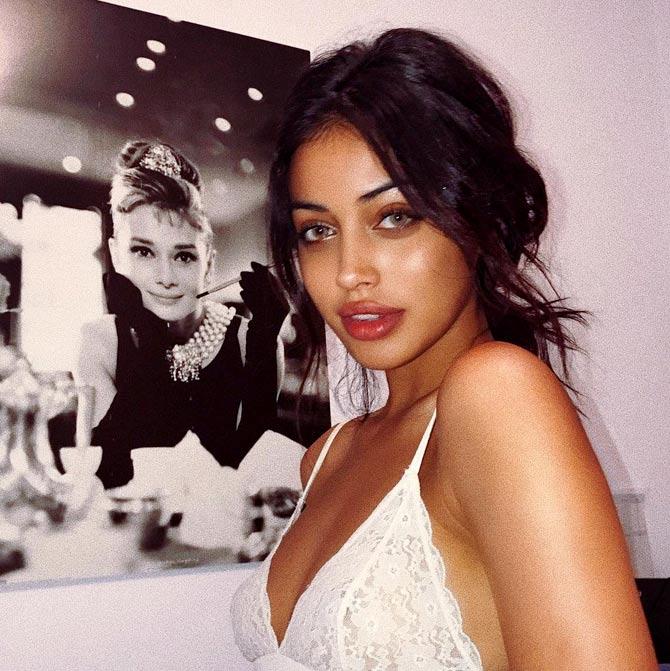 Cindy has also been compared to Hollywood actor Angelina Jolie. One look at this pic, and we have no second thoughts!
If you follow her, you'll know that she's a cat lover and has three cats.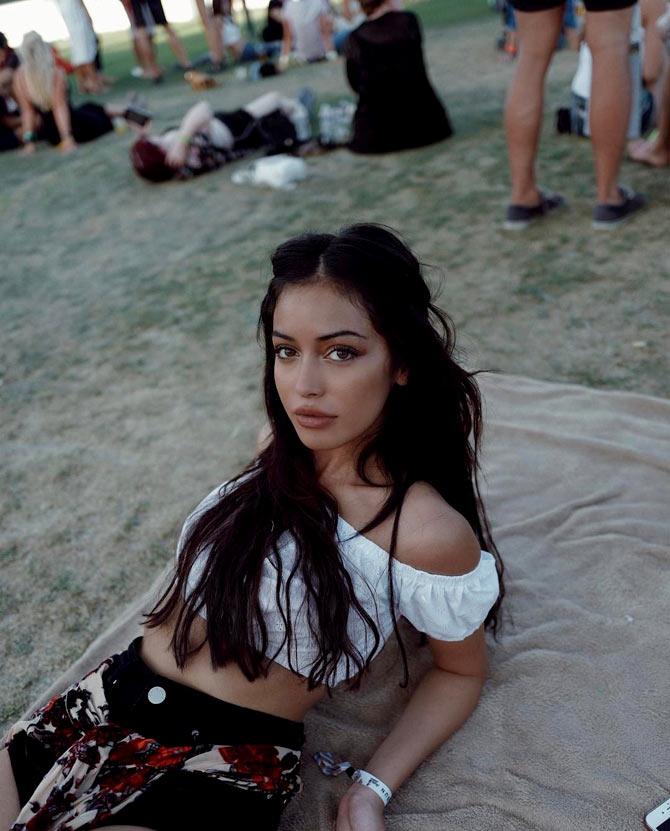 The travel enthusiast took this pic at the
Coachella Music and Arts festival, which is known
to attract a bevy of celebrities and models every year.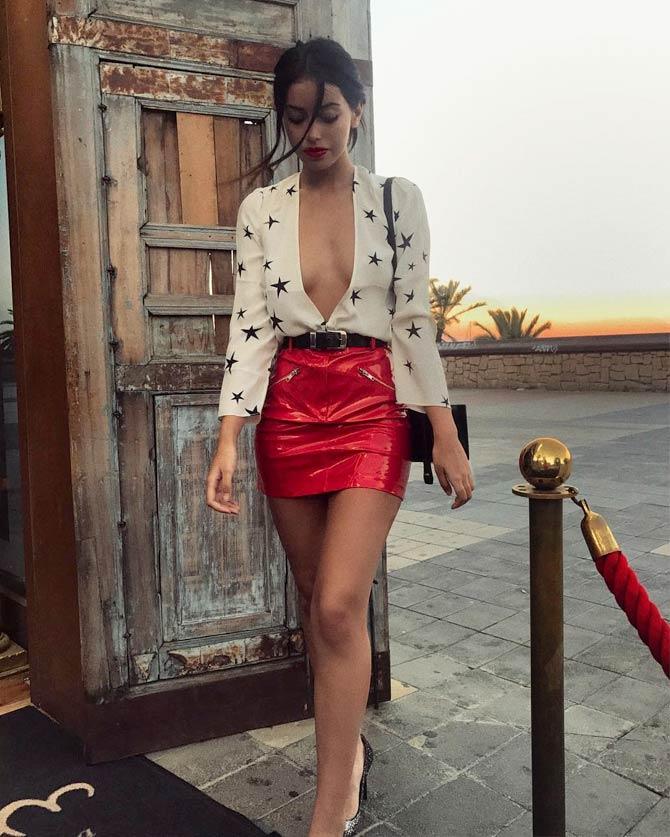 Here comes the best part -- Cindy has no PR agent or manager to click her pics.
'When you have no friends so your mom takes all ur pics,' she captioned this photo on Instagram.