Australian model Alicia Komodromos likes to be remembered for more than just her pretty face.
Here, she talks about travelling to India to pursue her modelling dream and how she found her second home and friends for life.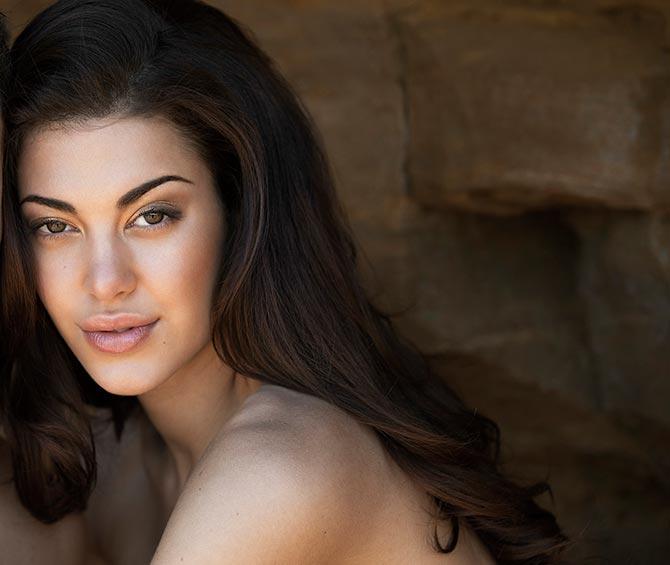 Alicia Komodromos is 23 and she's from Melbourne, Australia.
Three years ago, she travelled to India to become a model.
Today, she's travelling the world and working with the who's who of the industry.
The international model was featured on the cover of L'Affaire and Opa! magazines.
She was more recently spotted in the Axe Bullet commercial.
In a candid conversation, the actor-model takes us through her modelling journey and tells us what fascinates her about India the most.
What inspired you to travel to India for work?
I was about three years of age when I told my mother that I wanted to be a supermodel.
Back then I had no idea what a supermodel was. But with time, I realised that there are not enough opportunities for modelling in my home country.
Almost every other girl there is fair skinned and tall. It's not a big deal if you have good features or acting talent.
After completing class 12, specialising in fashion design, graphic design and multimedia, I worked on a reality show in Australia -- Project Runway Season 3.
I was 18 then and it was a good learning experience. But work was still hard to come by. I was really struggling.
I was told that India is a land of opportunities and it values talent in fashion and entertainment.
So I moved here. I did not have any friends or contacts, but I managed to get some.
Eventually people started noticing my work and that's how I got signed on by Anima Creatives, a model management agency.
Through them I got to work with leading brands like Elle, Lakme and Myntra among others. I think I made the right decision by coming here.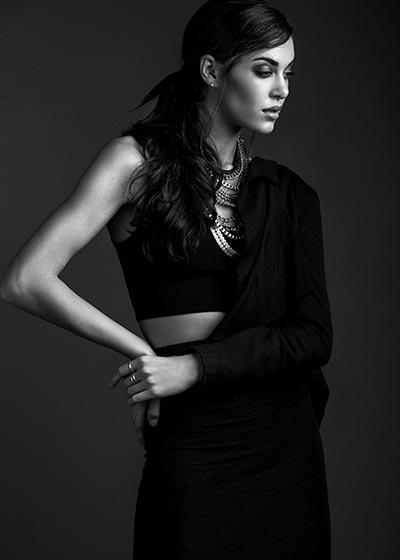 What's the experience been like?
It's challenging but exciting. I like the fact that I can travel the world, meet new people and experience so many different cultures as part of my work.
I always wanted to be in a creative profession. I'm glad I found my way.
What do you like the most about India?
I like the people and the weather here.
I have made so many friends in the last few years -- models, designers, photographers, make-up artistes -- that I've begun to feel this is my second home.
India is a melting pot of talent and opportunities.
I like the creative freedom people enjoy here and the hard work they put in to get their work the recognition it deserves.
I really admire their attention to detail.
What do you dislike about India?
Despite being such a beautiful country, I dislike the fact that people here don't make an effort to preserve their surroundings.
I get angry when I see people littering and spitting on the walls and streets.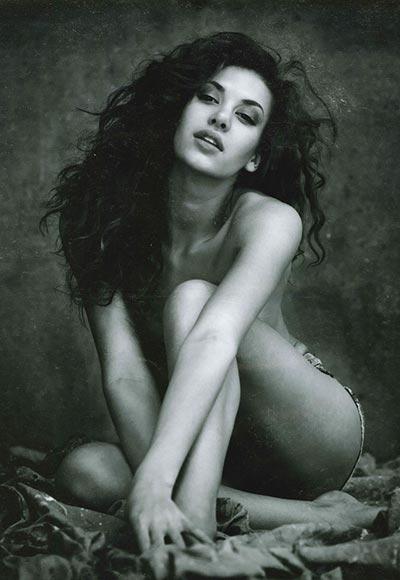 What is the flipside of being a model?
The long working hours can take a toll on your physical and mental health. You must know how to keep calm and find ways to be happy and cheerful.
Also I hate the fact that some models are heavily photo-shopped so that they look a certain way.
I think fashion or modelling, for that matter should not be bound by rules to please the crowd. It's a creative profession, we must let it be.
What's the worst compliment you've ever received?
It may sound really hard to believe but after a photo shoot for a luxury brand, the casting agent told me that he was rejecting me because I was too beautiful.
My first reaction was 'Huh?' Later, I took that as a positive compliment.
How do you stay fit? What's your diet like?
I like to walk for at least an hour every day. That's my workout.
I'm a raw vegan; I will never eat meat again. I don't believe in processed food and animal products.
I eat lots of fruit and drink lots of water to flush out the toxins.
I make sure that for four days a week I follow my diet and the rest of the days I eat what I want.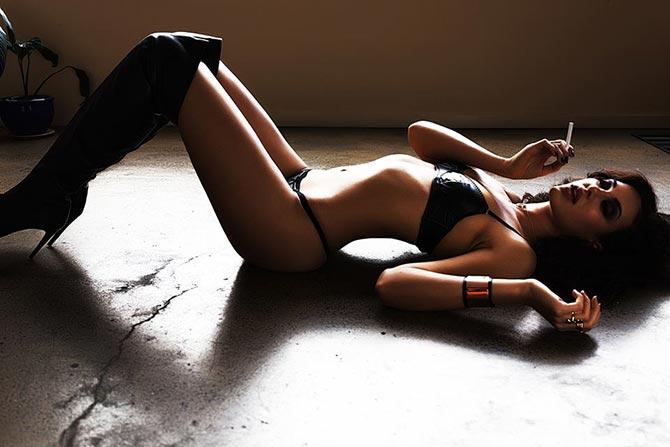 Why vegan?
When I was a teenager I was heavily into cola, cigarettes and meat -- all of which had a disastrous effect on my body and skin.
Then I happened to read the nutrition book The China Study, by Colin T Campbell.
That booked changed my views completely and inspired me to turn vegan.
What are your greatest learnings?
One must be really sure about what one wants from life.
Don't rush a decision under pressure from peers, family or society.
Take your time to decide, but make the most of today. I believe in making a difference today.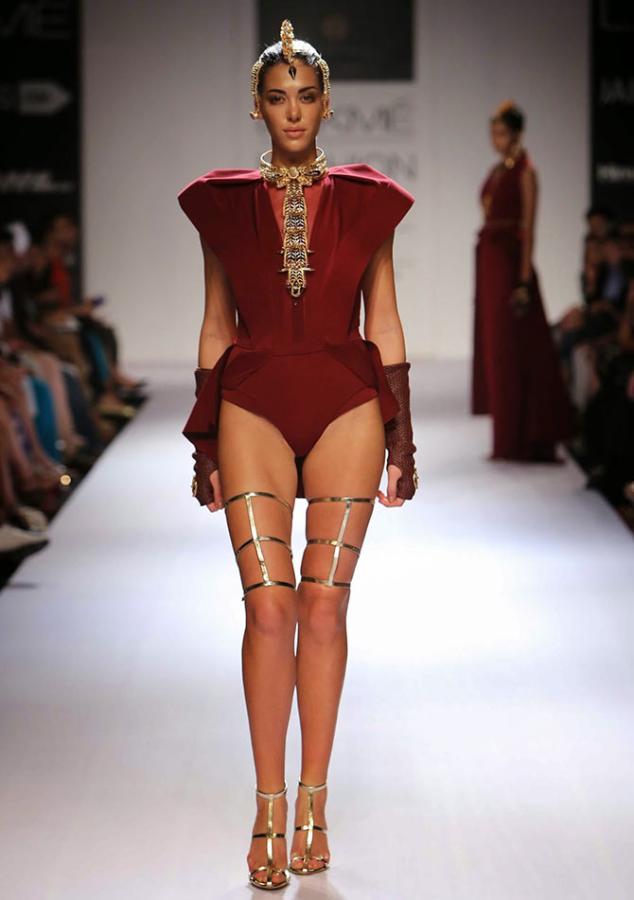 Your advice to aspiring models
You don't need to starve yourself to be a model, you just need to eat right and balance it well.
Understand what your talents are and always listen to your heart. Be realistic about your life goals.
And love yourself no matter what. Be happy.
Photographs Courtesy: Anima Creatives and Lakme Fashion Week
ALSO READ: Would you quit engineering to be a model? She did!