Uttaran Das Gupta reviews the ₹2,70,000 laptop.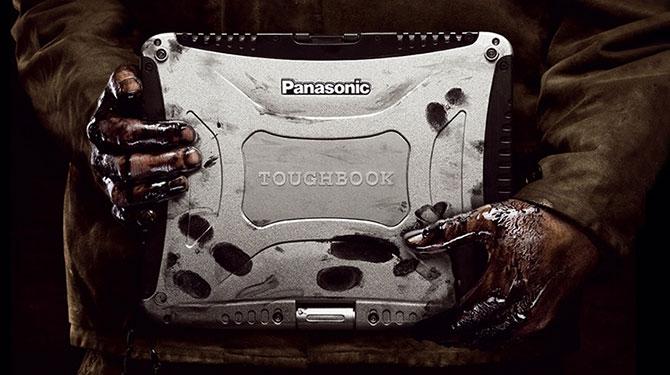 Photograph: Courtesy panasonic.com
At a seminar last week, a friend carelessly left his laptop on the lectern.
When the next speaker came to deliver her speech, she -- in a flurry of paper and book -- pushed the machine off its precarious perch.
The result: both the laptop and my friend seemed to be switched off for the rest of the day.
Accidents such as these are not uncommon, especially if you take your precious machines to inclement environments outdoors.
Panasonic's Toughbook is an easy answer to such working conditions.
Naturally, the people it appeals to often require these PCs to survive just about anywhere.
The CF 33 will survive a fall from a height of three feet; it's resistant to water, shocks, sand, dust, temperature variations and shocks as well as humidity.
Panasonic is marketing this device as one of the thinnest and lightest in its class.
This is important because there's no point having a tough machine that's impossible to lug around.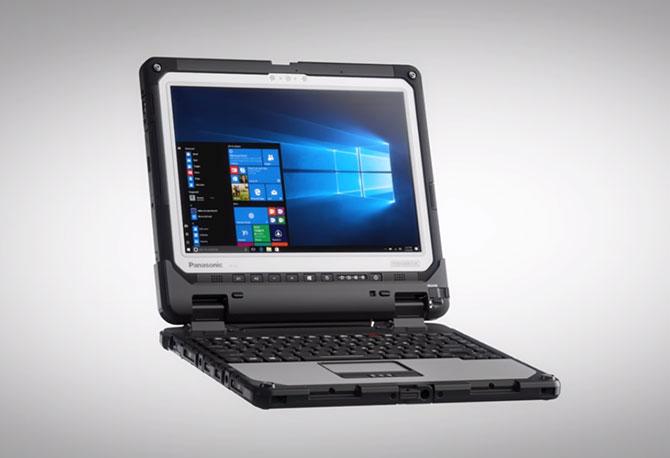 Photograph: Courtesy panasonic.com
The screen lid and body are made of metallic alloy to reinforce its strength.
The keyboard is spill-resistant.
The hard disk also has flex reinforcement.
But if you tap it with your finger, you might hear a hollow sound that does not necessarily inspire confidence.
The keyboard and touchpad are standard. Not bad.
But the keyboard could have been spread out a little for easier typing and the touchpad should have been more responsive.
On the positive side, this machine has a bright display unlike some of its peers.
While gaming is not its USP, the Toughbook does not disappoint its intended users.
For most laptop buyers, this machine is off the charts -- even price wise, at ₹2,70,000.
But, it's a very good choice for people who want a device that can withstand almost anything.